More than a year after his death from COVID-19, Eritrean Canadian journalist Aaron Berhane's memoir about his experiences has been published.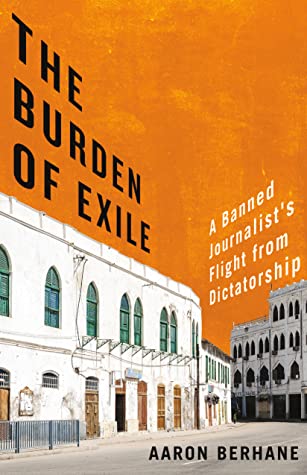 The Burden of Exile: A Banned Journalist's Flight from Dictatorship, was introduced Nov. 6 at a launch party in Toronto.
"My father wrote his memoirs with great enthusiasm," said Berhane's eldest daughter Freweini. "Despite all the difficulties he went through, he was a strong and positive person. His sudden death shook us deeply." 
Berhane died in May 2021 before he could complete his memoir. His publisher, Dundun Press, asked Freweini to write the final chapter.
"We were desperate to publish the book, and this was his last and important work," Freweini said in a tearful speech at the book launch. "I wrote the last chapter of my father's unfinished book. However, it took me a long time to complete it as it hurt me deeply. 
"Because I remembered the day that my father passed away. Today, it is an honour to share the book that will make my father's name live on forever. He deserved more."
In 2019, Aaron Berhane was accepted for a scholarship to PEN Canada's co-authoring program with Humber College for journalists in exile. He worked on the book with Giller Prize-winning author David Bezmozgis in his creative writing program.  
The last day and the last chapter 
In the book, Freweini Berhane describes the last day she saw her father in his hospital room. 
"I stepped foot into the ICU room and saw his body lying on the hospital bed hooked onto multiple tubes, I felt numb and I burst into tears. I was in denial. I refused to believe that the person lying on the bed was my beloved, caring, and courageous father. He seemed unrecognizable and helpless.
"I desperately wanted to see his beautiful smile. I wanted to hear his deep and comforting voice. I wanted to feel his tight hugs. But all I could hear was the beeping noise the machine was making."
At the book launch, Berhane's wife Mielat cried while reading the short note she wrote in her own language. Others at the event spoke of Berhane as a challenging, inspiring and beautiful smiling person.
In his memoir, Berhane recalls his wife's farewell words while fleeing Eritrea, writing that her words gave him strength.
"You have to survive for your children, for us. I don't want to raise our children by myself," he wrote. "Remember the dream we had to get old together; to see our children grow, graduate, and start lives of their own."
Brendan de Caires, executive director of PEN Canada said: "It was an honour to know him and he was genial, helpful and a fighter for democracy."  
Berhane's name was given to the ESL program at George Brown College, which offers free education to journalists in exile. His family, friends and colleagues also chose to honour his legacy with an Aaron Berhane Memorial Student Scholarship. Funds raised for this scholarship will help students receive financial assistance to attend college.
In an interview with NCM shortly before his death, Berhane talked about his memoir: He Exposed Corruption, Now He Writes in Exile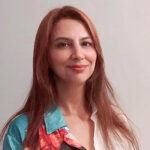 Arzu Yildiz graduated from Istanbul Bilgi University in TV Journalism Department and has worked as a journalist, editor and senior reporter. She has written critical pieces of investigative journalism about unresolved murder cases in the Southeast against Kurdish businessmen and illegal weapons supply to Syria. She has four books published and writes for New Canadian Media.