Tens of thousands of protestors demonstrated in Toronto on Saturday, October 1, 2022 protesting the Iranian regime and showing solidarity with Iranians back home.
Police estimate that more than 50,000 people attended the Richmond Hill, Ontario rally, where demonstrators protested against the death of 22-year-old Mahsa Amini, who died after being beaten by Iranian "morality police" for wearing her headscarf too loosely.
The Toronto protest – organized by Iranian-Canadians for Justice and Human Rights – was part of ongoing demonstrations held world-wide against the Iranian regime. Demonstrations have rocked Iran, with protestors taking to the streets daily. More  than 80 people have been killed in the protests in Iran, according to human rights groups. 
In the Toronto protests, thousands of people chanted "Bye-bye Mullahs" while demonstrating against the regime.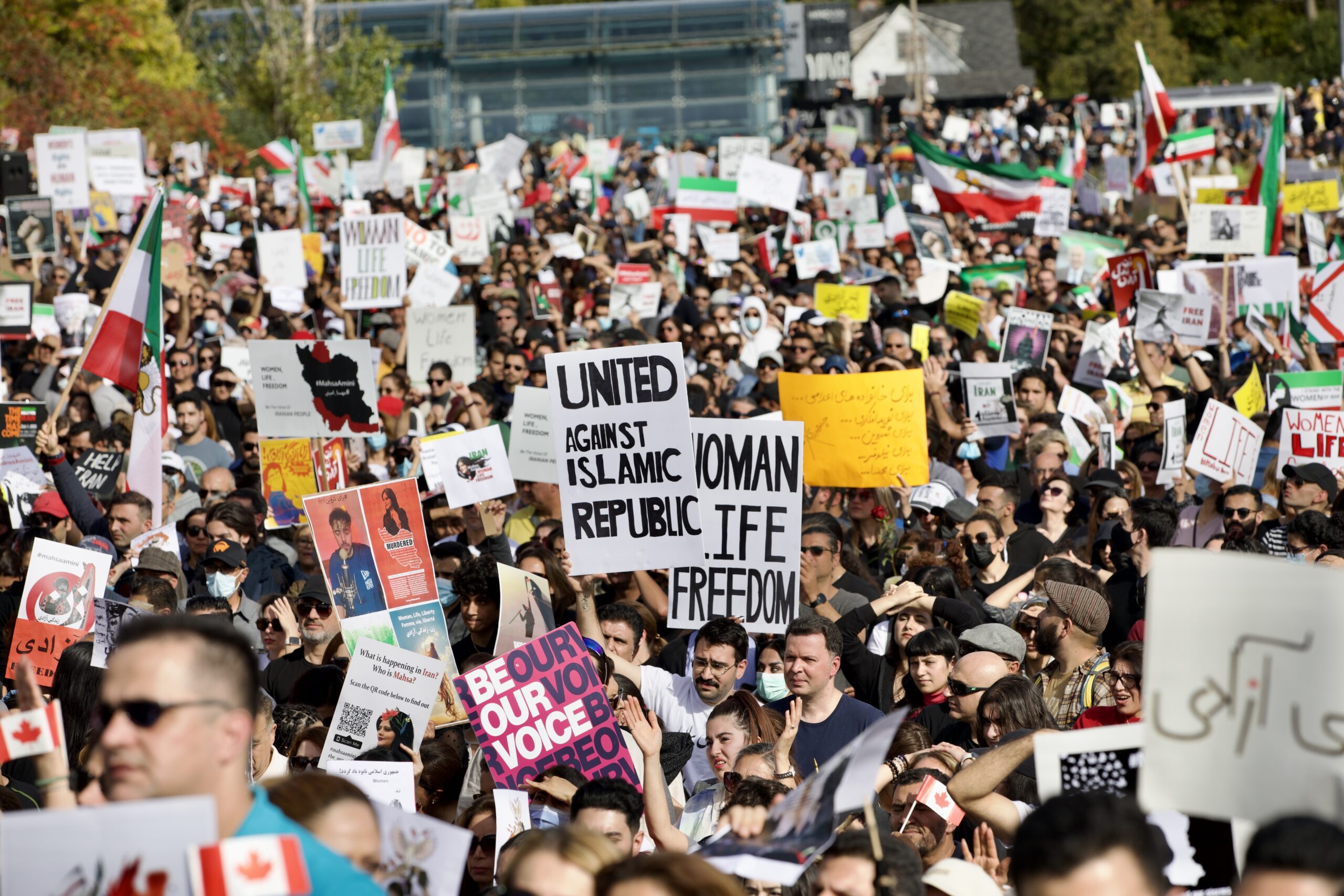 The Toronto protest was attended by Iranian journalists, human rights defenders, Syrian writers, poets, Afghans, those whose children were murdered by Iranian regime forces, and many other people from the area.
According to Canada's  2016 census, about 97,000 Iranians live in the Greater Toronto Area and more than 16,000 Kurds, who immigrated from Iraq, Iran, Syria and Turkey,  live across the country.
Marry Hattech, who has lived in Canada for 25 years, said, "I hope the regime in Iran will change. I am quite old and I have participated in the protests here despite my health problems. I believe that the mullahs will go and democracy will come to Iran."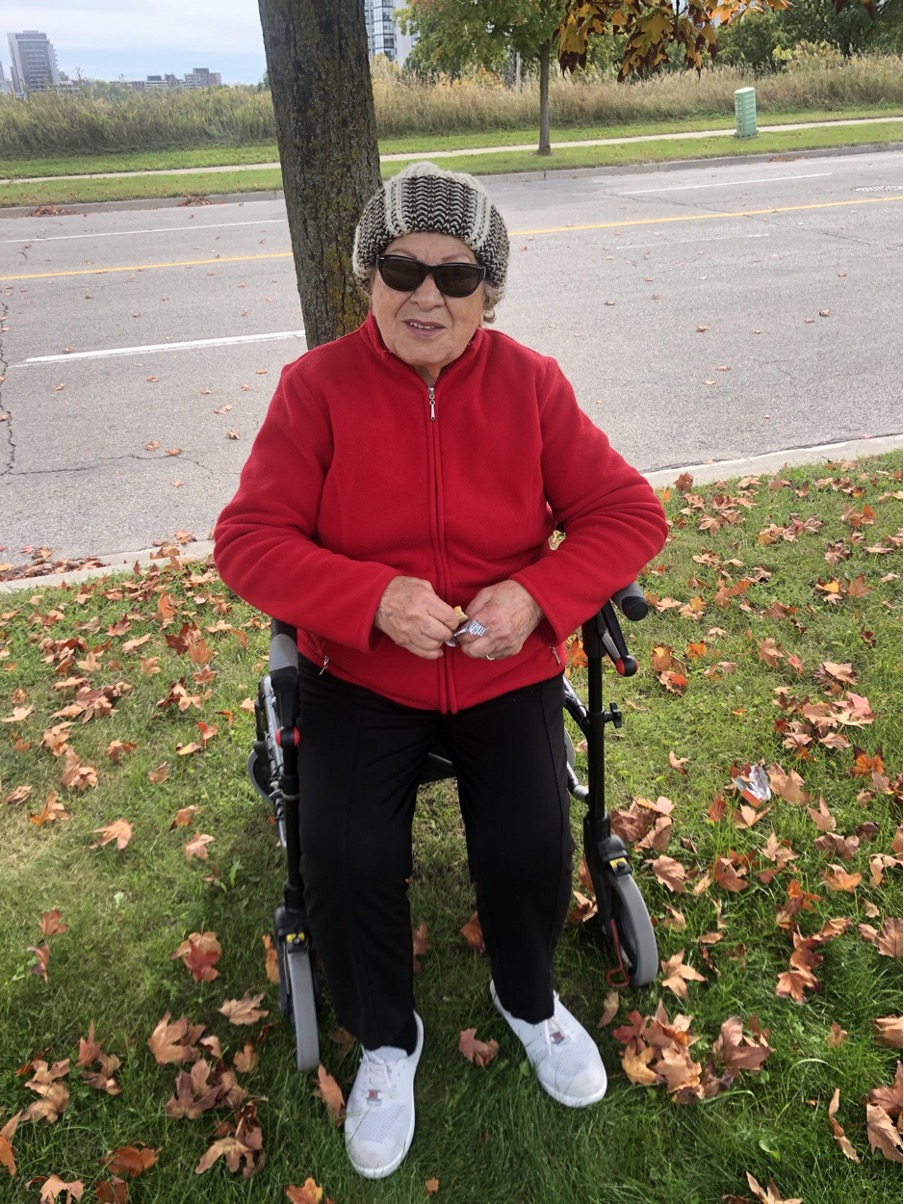 "They killed us in your silence" 
Thousands of people gathered on Toronto's Yonge street and marched to the protest area at the  Richmond Hill Central Library.  
Police provided air and ground support  for the safety of those participating.
Demonstrators chanted Mahsa Amini's name throughout the march, singing revolutionary songs, demanding democracy and chanting slogans such as "They killed us in your silence," "Iranian make a choice, hey Canada give a voice," and "We want to return home."
Arash Pourzarabi, a University of Alberta student, and his wife, Pouneh Gorji were killed in January 2020 when Flight PS 752 was shot down leaving Tehran.  Arash's mother, Kariba, was standing in front of the protesters, her eyes full of tears. 
"I want justice for my murdered son and daughter-in-law and for anyone who wants democracy," she said  "My pain and wound do not heal, but I do not want other pain to be experienced.  Now is the time for freedom and justice."
"I do not forget my pain, but I do not lose hope for justice," she added.  "Today I am with people with whom I will seek justice."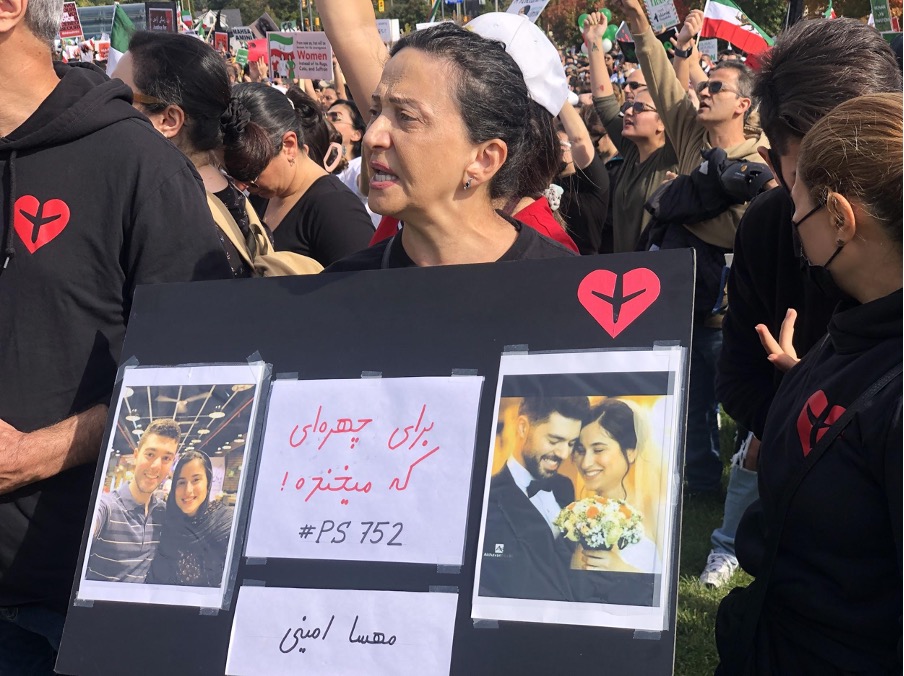 Parsa Hassan Nejhad was killed when he was 16 years old. His mother attended the protest but could not speak about her son.  Beside her stood Reza, a young protestor, who did not want his last name used. 
"The regime in Iran has been killing people for years and continues to silence the rebels with either imprisonment or death," Reza said.  "Now, they cut off the Internet in order not to announce the protests that started all over the world to the people living in Iran and not to announce the events in Iran to the world.  They want silence so that their murders are not heard. We want democracy and justice. That's why we're making a stronger voice now.  They will hear this sound."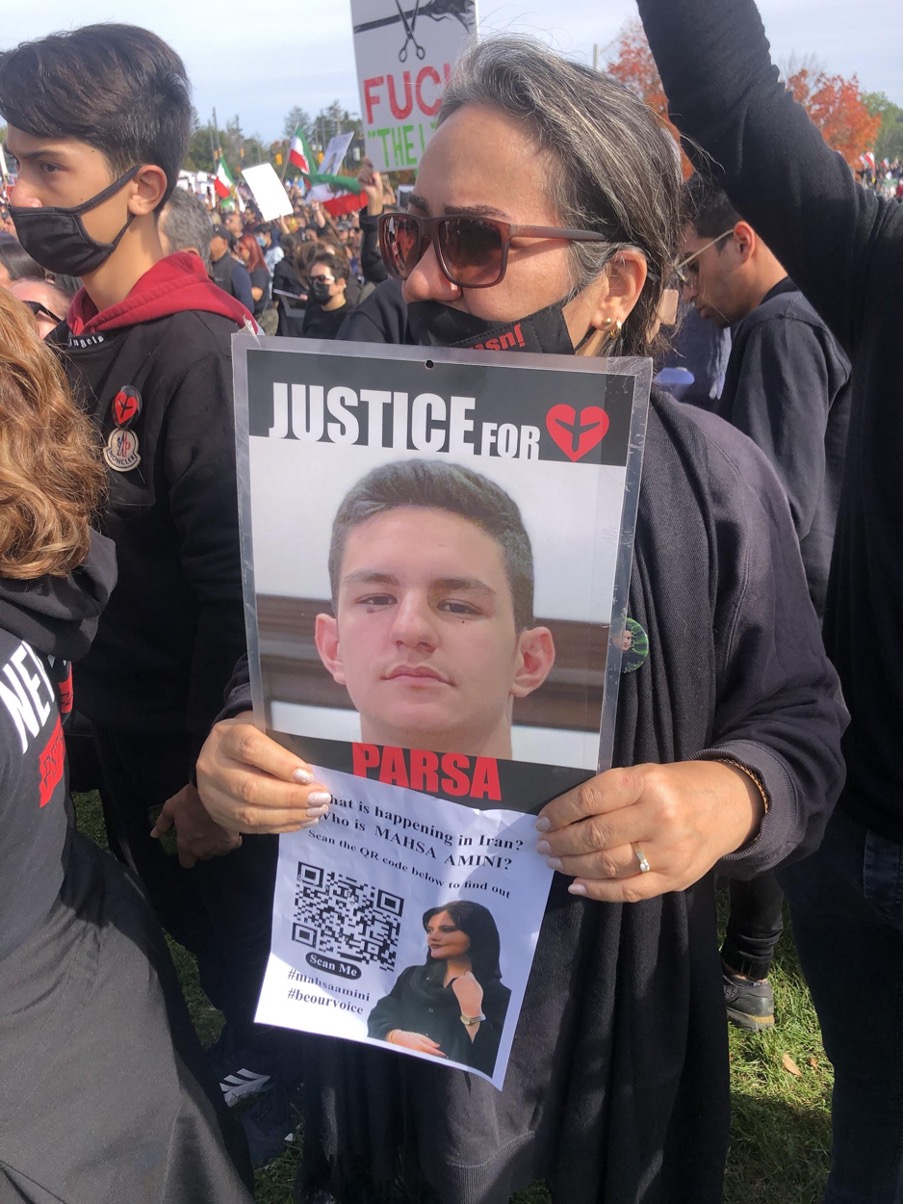 "
We are here for all the oppressed peoples in the Middle East
"
Human rights defenders said that many people are persecuted in the Middle East and their demand for justice is not just for the people of Iran, but for the Kurds, Afghans, Syrians and all the peoples sacrificed by dictators.
Michael Parsa, Member of Provincial Parliament for Aurora–Oak Ridges–Richmond Hill and Ontario's Associate Minister of Housing, made a speech supporting Iranians in the protest.
Parsa thanked the organizers "for getting us together, not forgetting our brothers and sisters back in Iran who are being murdered by this regime."
"People from all over Ontario and around the world have one message for this murderous regime," said Parsa. "We will not be silent, we will not be quiet, we will stand up against you in every corner."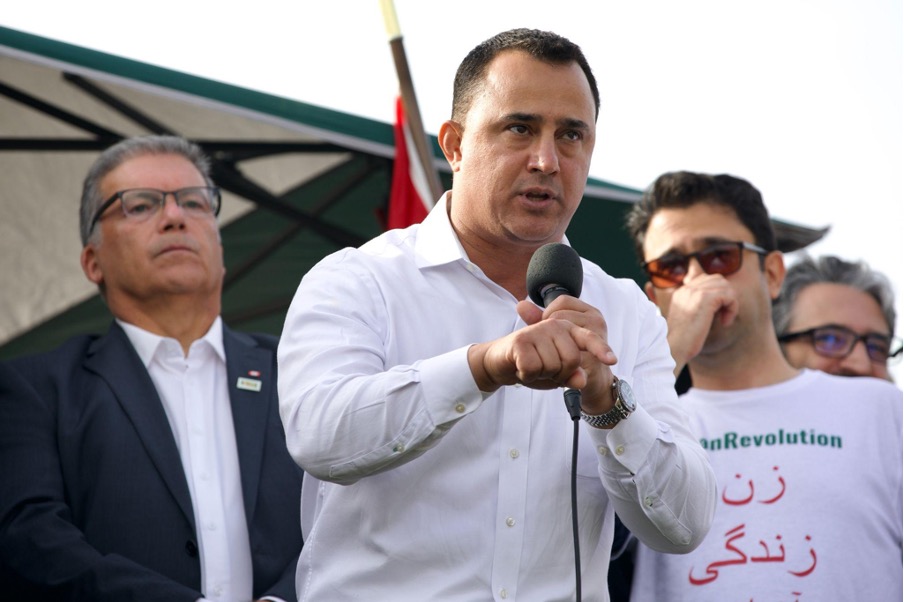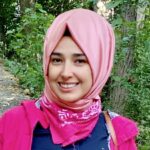 Nur Dogan is a Turkish journalist who lives in Toronto. She studied journalism at Humber College. Her stories and photographs were published not only in Canada but also in the U.S. and Europe. As a digital media reporter, she has covered national and international news for some magazines, newspapers and online news platforms. Focusing on human rights for all, Nur observes and reports on human rights violations, oppressions and illegitimate political attempts against visible minorities.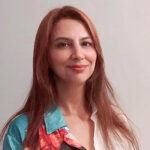 Arzu Yildiz graduated from Istanbul Bilgi University in TV Journalism Department and has worked as a journalist, editor and senior reporter. She has written critical pieces of investigative journalism about unresolved murder cases in the Southeast against Kurdish businessmen and illegal weapons supply to Syria. She has four books published and writes for New Canadian Media.