An Iranian student and research assistant studying earthquake engineering at the University of New Brunswick hopes his analysis and fact-finding will make his country of origin, Canada and the rest of the world safer places to live.
Ehsan Kianfar says earthquake engineering is about designing structures and foundations that can resist such tremors.
"For many kinds of buildings, it's possible to reinforce (them so) that they can resist earthquakes or to increase their lifespan," Kianfar, a former Tehran resident, said. "It (also) helps if we can find out about the life cycle. It helps us to use them for more than for the expected life."
An article published earlier this year by the Anadolu Agency in Turkey, stated that major earthquakes in the world over the last 50 years have resulted in nearly $1 trillion in economic damage.
According to Earthquakes Canada, New Brunswick has experienced as many as a half dozen quakes over the last five years with the largest being a magnitude 3.7 in Petit Rocher, a village situated about 20 kilometres northwest of Bathurst, in 2019.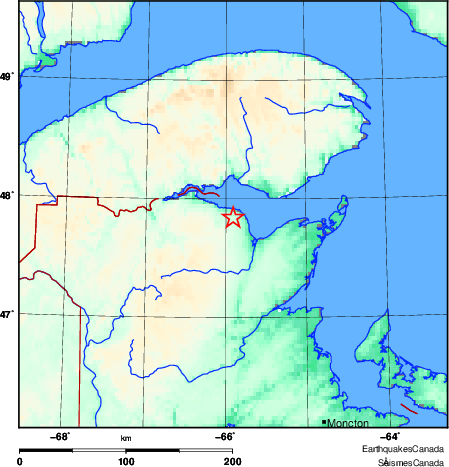 Stephen Halchuk, a seismologist with the Canadian Hazards Information Service of Natural Resources Canada, said investigations undertaken by the earthquake engineering community at Canadian universities help to inform the agency's decisions in the development of a seismic hazard model for Canada.
Kianfar, who specializes in the design and assessment of various tall and special structures, believes the key to making the world earthquake-safer is improving the lifespans of buildings by better comprehending and interpreting the behaviour and performance of them during seismic loading, a time when energy waves travel through the planet's core.
"Ongoing collaboration among experts and a deeper understanding of seismic activity contribute to refining early warning systems and emergency preparedness," Kianfar said. "While challenges persist, these developments underscore our commitment to creating safer environments in earthquake-prone areas."
"This seismic hazard model helps to estimate the shaking from expected earthquakes across the country," Halchuk said in an email. "The shaking values are incorporated into the National Building Code of Canada to improve building design. The improved designs increase the resilience of structures when they experience possible future earthquakes."
Halchuk said Canada, on average, records about 5,000 earthquakes per year, although the vast majority are small and quite often happen in remote areas.
Over the last four years, Kianfar has carefully studied various types of construction around the world, including rammed earth structures, built from, among other things, gravel, chalk and lime.
"Better construction details and materials have been introduced, creating more resilient structures," Kianfar said. "Design codes have seen notable improvements, particularly in the last 20 years, aided by the use of powerful computers for advanced simulations. These advancements collectively enhance our ability to construct buildings that can withstand seismic forces."
Kianfar said his interest in earthquake science stems from what has happened in his home country, one of the most seismically active areas in the world.
In 2003, a magnitude-6.6 earthquake destroyed Bam, a historic city in the eastern Kerman province, resulting in the deaths of 26,000 people, while a magnitude-7 event in western Iran 14 years later claimed 600 people and injured more than 9,000.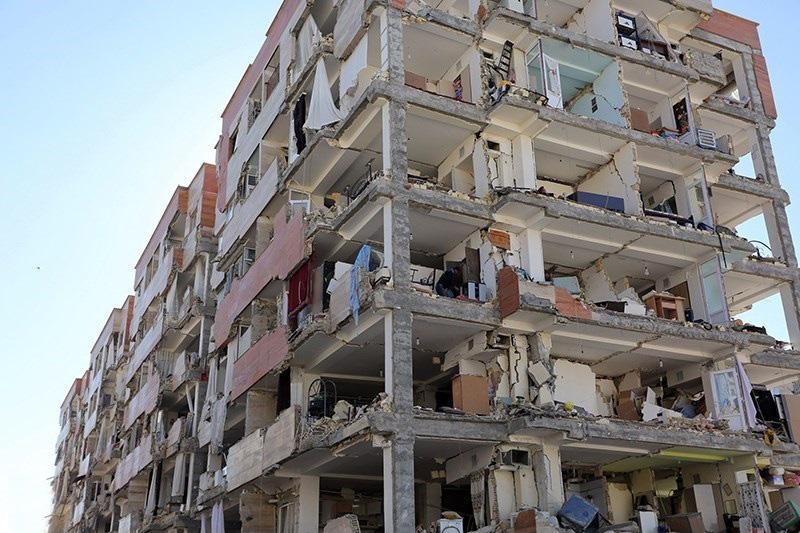 According to the American Iranian Congress, the country lies on a major fault line."When I was just 10 years old, a very bad earthquake happened in Iran far from my hometown, but I could sense it when it happened," Kianfar said. "It was so terrible and so many people died. That was the reason I was interested in studying and designing the buildings and the structures that could resist earthquakes and not collapse."Kianfar, who holds a Doctor of Philosophy (PhD) in earthquake engineering, is working on his second PhD on structural engineering focusing on the health monitoring of structures and random vibration.Kianfar, who believes his research is making a difference, has his eyes set on obtaining permanent residency in Canada and one day becoming a citizen.
---
— This article and photo were produced as part of a partnership between SaltWire and New Canadian Media.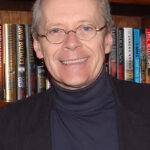 Michael Staples is a retired daily newspaper reporter from New Brunswick with more than 30 years experience. He has travelled extensively with Canada's military and has reported from Croatia, Bosnia-Herzegovina, Kosovo and Macedonia during the Balkans War and from Haiti in 2004 following a three-week bloody rebellion that saw then-president Jean-Bertrand Aristide flee the country. He has also written extensively about Canada's involvement in the Afghanistan War. Michael has considerable experience covering crime, justice and immigration issues. In 1999 he was the lead journalist reporting on the airlift of hundreds of refugees from Kosovo to Canadian Forces Base Gagetown. He has been nominated twice for Atlantic Journalism Awards.