Shagayegh Radmehr loves to add character and soul to her creations.
By filling her sterling silver jewelry with elements of her own personality, she makes her designs speak for themselves when viewed or purchased by the public.
"I get inspired by nature and my culture and combine them with love and honesty and try my best to make meaningful pieces," Radmehr told New Canadian Media. "I believe that the energy of my love goes through my jewelry when I am working on them and when people wear them or have them, they can feel peace and positive vibes."
The Iranian-born jeweler/goldsmith nicknamed "Shaq" is using that technique to rapidly make a name for herself in New Brunswick.
The 41-year-old mother of two, who came to Canada specifically to study jewelry and metal art at the New Brunswick College of Craft and Design in Fredericton, has created a potpourri of products.
Radmehr's creations are being displayed at Gallery 78 in Fredericton, the oldest private art gallery in New Brunswick.
Spokesperson Sophie Thériault said Radmehr, originally from Gorgan, about 400 kilometres northeast of Tehran, is the gallery's first Iranian artist.
"Increasingly, we are seeing more and more different folks coming from elsewhere, especially when (products are originating) from the college."
Thériault said she loves the craftsmanship in Radmehr's work.
"She has incredible skill and really beautiful finishes that, I think, anyone would be very happy to have as part of their collection. It really elevates our collection of beautiful pieces — not only from the college of craft and design, but from all the artists that we represent.
"Our mission is really to showcase and support those who are either from the Atlantic provinces or have moved to the Atlantic provinces. Her work really does elevate that."
Radmehr, who has been in the province for two years, wants to remain in Canada and is in the process of applying for permanent residence status. She is currently in the country on a post graduate work permit and is living as a temporary resident.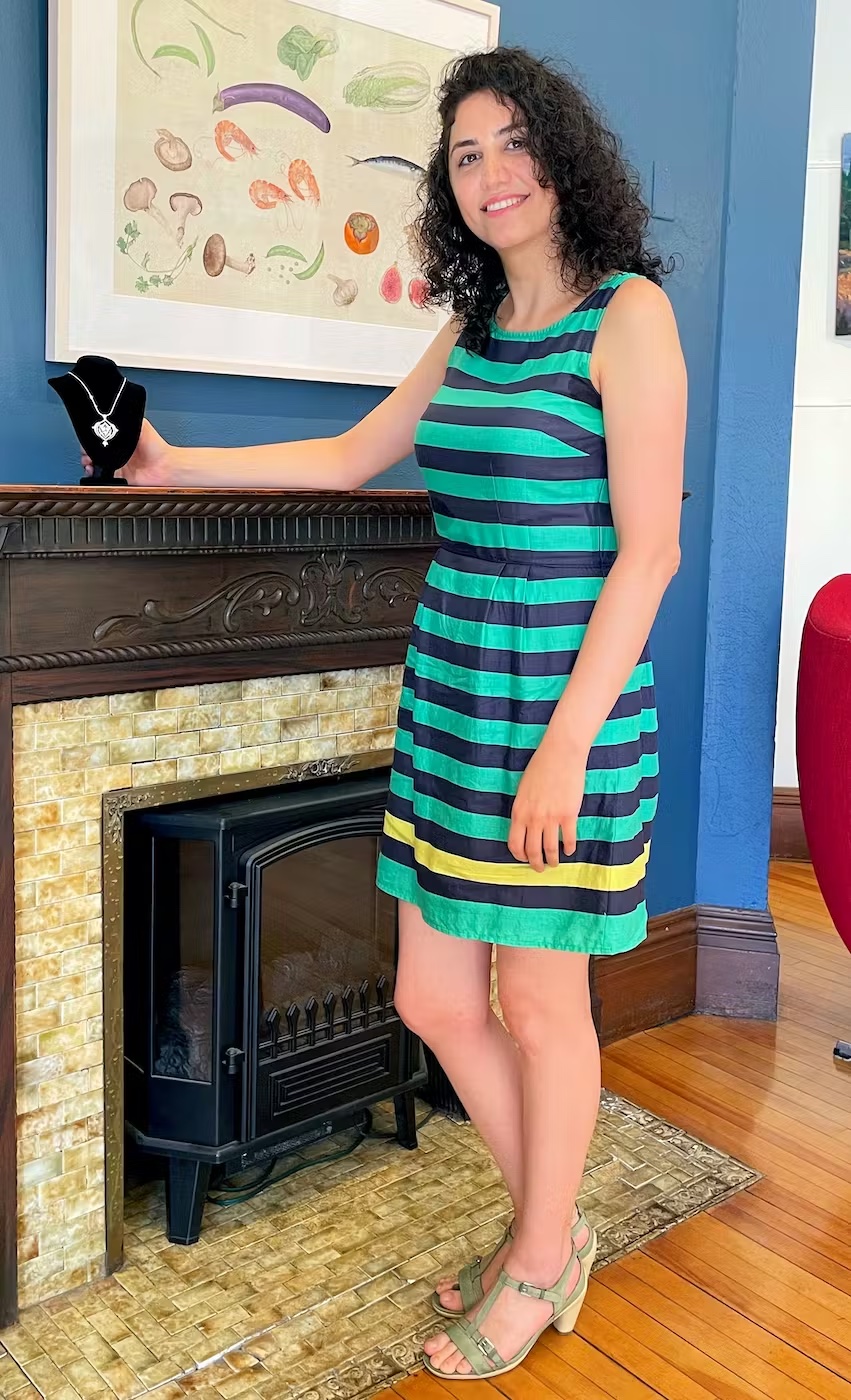 "I am trying to do my best to stay," Radmehr said. "It's a lovely place and I am really inspired by people from Fredericton because they care about art and it really warms my heart. When you produce something as an artist, you need to know people and think how they are thinking about your pieces, and give you attention, and give you compliments. It's so inspiring."
Over the years, Radmehr said she has had many jobs but none defined the person she was.
"I studied applied mathematics … I used to be a high school math teacher for one year and 10 years as a piano teacher. I liked my jobs but I didn't love them."
Radmehr said she continuously studied, visited a psychologist and then discovered what she had been searching for all of her life.
"In the end I found that I love to become a jeweler so I took so many courses and started my beautiful journey by making jewelry from 2017. The muffled hammer strike, whir of drills, and the melodic churning of tumblers polishing the jewelry to a glossy sheen are like meditation for me and they make me fresh every day to be more creative for the day after."
Radmehr, whose first name means poppy flower and last name means love and bravery, comes from an artistic family. Her mother operated a beauty salon and her father was a whiz with calligraphy.
"Whenever I design something, I show them. They are almost 70 now and they have so much experience. I always have their opinion first."
Radmehr, meanwhile, is one of 10 artists who have been asked to create a piece of art for the 2023 InnovateNB Awards set for Oct. 12 in Fredericton. The gala recognizes innovators from across the province for their achievements and contributions in academia, not-for-profits, government and business.
Her creation will emphasize Fredericton.
"Fredericton showed me to the world," Radmehr said. "There are so many people out there who know me from the time I moved to Fredericton. Everything here makes my heart warm and makes me want to go and do something different."
______
This story and photos are part of a partnership between the SaltWire and New Canadian Media.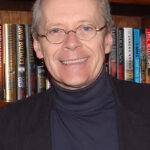 Michael Staples is a retired daily newspaper reporter from New Brunswick with more than 30 years experience. He has travelled extensively with Canada's military and has reported from Croatia, Bosnia-Herzegovina, Kosovo and Macedonia during the Balkans War and from Haiti in 2004 following a three-week bloody rebellion that saw then-president Jean-Bertrand Aristide flee the country. He has also written extensively about Canada's involvement in the Afghanistan War. Michael has considerable experience covering crime, justice and immigration issues. In 1999 he was the lead journalist reporting on the airlift of hundreds of refugees from Kosovo to Canadian Forces Base Gagetown. He has been nominated twice for Atlantic Journalism Awards.