Many international students in Quebec are revisiting their hopes of staying on in la belle province after graduation, discouraged by the pandemic and recent reforms to provincial immigration programs.
Those from developing countries, in particular, are finding that systemic inequalities in access to funding, visas and permanent status have been reinforced by the pandemic.
For one master's student from Central Africa, who spoke to NCM on condition of anonymity, the thought of immigrating permanently provokes even greater anxiety than the health crisis.
"The real question is … whether Quebec gives me the opportunity to stay here and do meaningful work — granted I am able to find a job in the first place — and if it will respect me and my qualifications."
Changes to Quebec Experience Program
Relative to Ontario and British Columbia, Quebec has a much smaller rate of international students who go on to become permanent residents.
Changes to provincial immigration programs like the Quebec Experience Program, coming into effect at the height of the pandemic, have put up new barriers to acquiring permanent status. On top of their diplomas, international graduates are now expected to have up to three years' work experience in Quebec before becoming eligible for the program.
Finding a job in the brief window of time after graduating — and in light of the economic crisis potentially resulting from the pandemic — might be next to impossible.
"Many of my colleagues have been discouraged by the changes," says the Congolese student. "They discriminate against those who were here well before the pandemic and well before these changes were put in place."
She studies at one of Quebec's top universities and is involved with a student union, where she works closely with colleagues and students from other francophone African nations who, despite their French language skills and high qualifications, have had trouble landing a job.
"It's much easier for employers to choose a Québécois student with a lot of experience," she says. "The expectations for international students are so much higher."
In Quebec, foreign workers and would-be immigrants have long faced problems to do with their diplomas or work experience from back home not being recognized.
Staying on in Quebec
Dieudonné Ella Oyono, an economist at the Université du Québec à Montréal, remains optimistic. He disagrees with the thesis that either the pandemic or the changes to the Quebec Experience Program will affect the attractiveness of the province for international students over the long term.
"It's true that recent changes to immigration policies have impacted international students, but the public reaction following certain decisions, resulting in the government backtracking on certain reforms, suggests that the negative impacts will be minimal.
"There is a real will to attract international students and to encourage them to stay on in Quebec," he says.
As in the rest of Canada, foreign students in the province are prized for their contributions to scientific research and to economic growth. Represented as ideal candidates for immigration, they are also a lucrative source of revenue for cash-strapped universities.
About 10 per cent of all undergraduate students who attend Quebec's universities come from overseas. International researchers, including master's and doctoral students, make up well over half.
In the province's largest anglophone institutions, McGill and Concordia, the numbers are even more striking: international students account for up to a third of the total student population.
So does Quebec have reasons to worry about encouraging them to come, and remain, in the province?
Pandemic's long-term impacts unclear
The long-term impacts of the pandemic are still unclear, says Mathieu Lefort, director for international students at Montréal International. Lefort's organization works to attract overseas students to Montreal and encourage them to stay on after their studies.
"We have been working with our university partners to readapt their recruitment strategies online," he says. He adds that "universities continue to be eager to recruit their share of foreign students," but admits that there may well be a decline in their numbers over the short term.
In the academic year 2019-2020, Quebec saw an eight to nine per cent drop in international student enrollment, according to the Bureau de cooperation interuniversitaire, which gathers data from higher education institutions across the province. Universities have pointed to pandemic-related travel restrictions as a reason for this decline. Federal authorities have since lifted an earlier ban on foreign students and migrant workers.
Public pressure has also resulted in the federal government changing the rules over the post-graduation work permit, which offers international students the possibility to work after completing their studies. Accumulating Canadian work experience boosts their chances for acquiring permanent residency.
International students can now complete most of their program online without affecting their eligibility for the permit. Previously non-renewable, the post-graduation permit can also be renewed or extended for an 18-month period to account for the fact that international graduates have had difficulties finding work during the pandemic.
For Lefort, these are positive changes. For international students, the hope of living and settling here on a permanent basis is one major draw toward Quebec's universities.
Caught between federal and provincial governments
Prioritizing immigration in its post-COVID economic recovery program, the federal government has recently introduced a new pathway for immigration for francophone international students. But it excludes those living in Quebec, raising fears of an exodus of highly qualified students and professionals to other Canadian provinces.
Christian Bernard, Montréal International's chief economist, argues that in the competition for international students, Quebec has long been at a disadvantage. Nor have federal immigration authorities always been welcoming toward international students from certain countries, despite appearances.
"There is a disconnect between the federal government's discourse of welcoming international students and what happens in practice," says Bernard.
Bias against students from Africa
Bernard also points to a persistent bias against students, often francophone, from Sub-Saharan Africa or the Maghreb, whose permits and visas are refused by the federal government on the basis of nationality, financial capacity or domain of study even after having been accepted by Quebec. Those from Africa face a very high rate of refusal.
"A student from Guinea, for example, who plans to do a program here in aerodynamics or artificial intelligence, might be denied a visa on the basis of the fact that no such industry exists in his home country, and that therefore he has the 'double' intention of immigrating to Canada – a reason for rejection," he says.
Oyono echoes this point. "Already in normal times, students from certain countries, notably those from Sub-Saharan Africa, have faced long delays in being granted Canadian visas and study permits."
He warns against the inequalities that potential vaccine passports might reinforce, preventing the unvaccinated from entering Canada, since not all countries have the capacity to inoculate their populations at the same rate.
Editor's note: This story has been revised to further protect the identity of our source.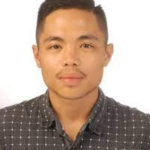 Having worked for a couple of years in the non-profit sector in Manila,
Christopher has written about aid and international development, human rights, immigration and armed conflict in diverse contexts. He is a member of the NCM-CAJ Collective and works as a freelance journalist.