Caribbean influencer and TikTok celebrity Johannah Venti was ready to attend her first Toronto Caribbean Carnival in 2016, but a brain injury derailed plans. Venti was diagnosed with a concussion after falling at a dance practice in university and was bedridden for months. 
It has taken her over three years to heal. 
"That took me out of the picture for 2016, 2017, 2018 and now comes the pandemic," Venti said. 
It has been two years since the COVID-19 pandemic cancellation of Toronto Caribbean Carnival (TCC) in 2020 ⁠— an economic, creative and cultural loss for masqueraders and musicians who regularly participate in parades, fettes (parties) and other festivities. 
This year, TCC is returning with a vengeance and first-time masqueraders and spectators are hitting the streets to showcase their island pride, including Venti.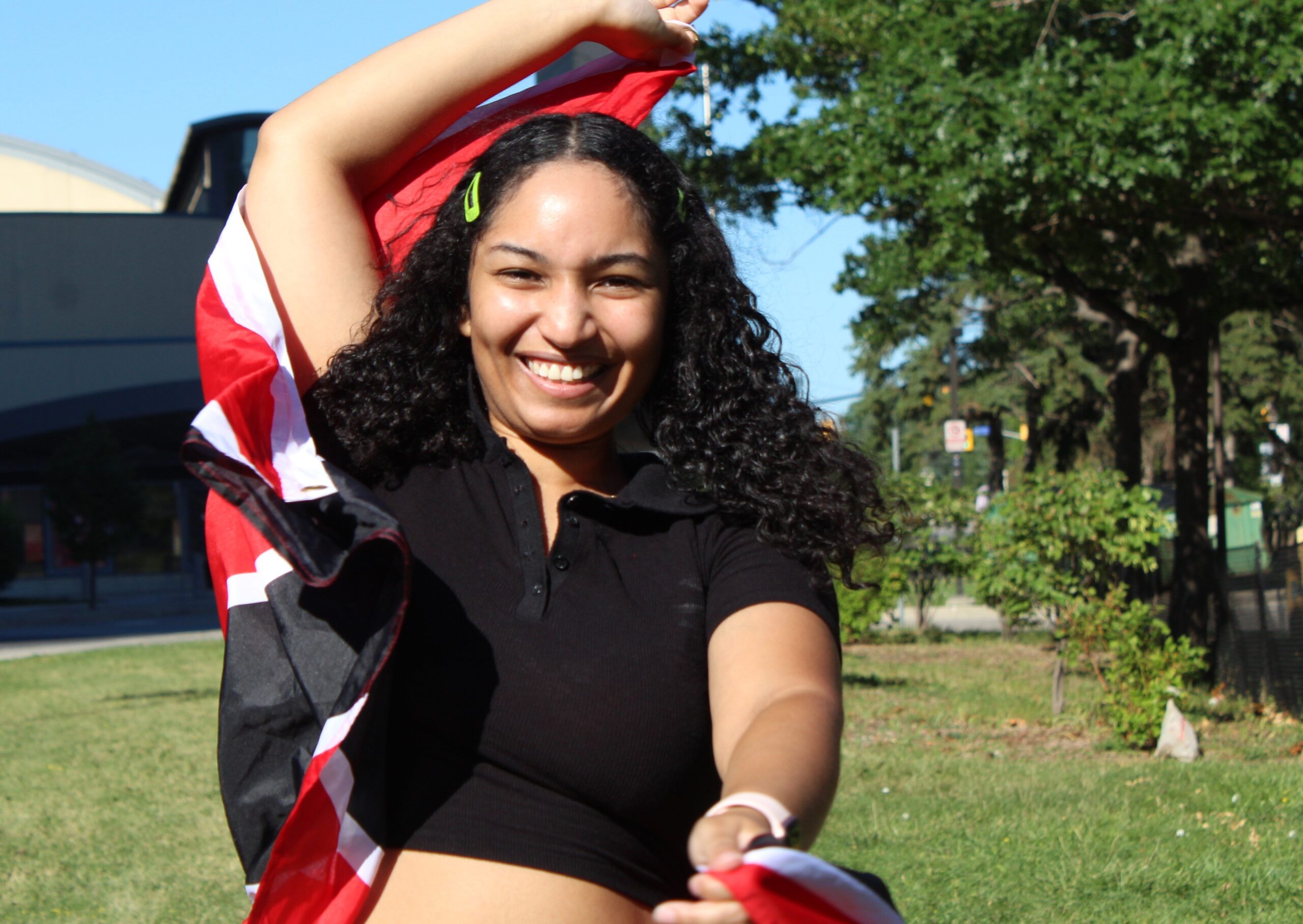 The celebration typically attracts more than 1.2 million people, including 180,000 tourists, and contributes an estimated $338 million to the Ontario economy annually, according to the government of Canada. The weekend's events finish on Emancipation Day in Canada instead of Lent, which is when Carnival is traditionally scheduled in the Caribbean.  
The millennial social media mogul and first-generation Caribbean-Canadian has waited six years for this moment, overcoming chronic illness, mental health issues and imposter syndrome. They will be playing with Carnival Nationz in the Athena section. 
"In my own sense it's a freedom thing," the TEMPO Network media personality said. 
Born in Port of Spain, Trinidad & Tobago, Venti moved to Canada in 1995 when she was a year and three months old. She told New Canadian Media about her history with what many first and second-generation immigrants from the Caribbean can relate to growing up in Canada — including intergenerational issues, overprotective parents, and a lack of identity, access or self-esteem that drives them away from participating in cultural events. 
"We're all learning together," said Venti, whose online dance tutorials focus on releasing trauma through movement. 
"There's a group of us that were not taught, or we felt outside of the culture," she said, also highlighting the need for safe spaces for LGBTQIA+ members to practise and participate. 
Raised just outside of the GTA in Vaughan, Ont., Venti hid from her heritage to avoid negative comments from her peers, but in university, she decided to explore her ethnic background by noticing more positive interest in Trinidadian culture. 
"It felt like for the first time in my life, I'm being celebrated. The narrative changed," Venti said.
"I belong in society through Carnival"
Indo-, Afro- and mixed-race Caribbeans are no strangers to a legacy of discrimination. Carnival is traditionally seen as a celebration of liberation and freedom from a history of slavery and indentureship. 
Rope Jab whip master, Ronald Alfred, is familiar with this legacy of violence and has dedicated his life to resuscitating the artform in Trinidad & Tobago. 
Rope Jab is an Indigenous martial art from East India where band members battle in costume with whips. It has found a place of respect beside the yards of Orisha and Kalinda traditions of stick-fighting and hand-to-hand combat that travelled to the Caribbean via the transatlantic slave trade. 
"I was never allowed to talk as a teenager to anybody about the artform," he said. But as Alfred saw the elders die out, and member numbers dwindling he became increasingly concerned for its future.
"We don't just play Jab Jab," Alfred said to NCM over the phone from his Trinidad home. "We live the life of the Jab Jab. We prepare for war."
Whip masters in Alfred's band fast for 40 days before Carnival, saying prayers, learning battle chants and taking care of the plants they make their whips from.
The Jab Jab (French Creole for devil) has taken many forms, including breathing fire and terrorizing masquerades with impish mischief. Other famous traditions include the Blue Devil from Trinidad and Tobago, the Jab Molassie in Grenada, and even underlines the Yorisha flambeaux that march down the streets of New Orleans during Mardi Gras. 
"Carnival was the only avenue for us to come out and express ourselves," Alfred said. "[It] is my safe space."
In Trinidad, Alfred faced backlash from his family and community about opening up to the public about Rope Jab, due to a continuing intergenerational fear of colonial violence that plagues the East Indian tradition. 
The sacred and profane
As Carnival moves and evolves — from the Caribbean to Canada and the U.S. — saying "farewell to the flesh," paying homage to Caribbean culture, celebrating freedom and letting loose, has always remained the central element. 
There is an inextricable understanding between the sacredness of Lent and the profanity of "Carnivale," said Indo-Caribbean poet, author and Sessional Lecturer at the University of Toronto, Prof. Ramabai Espinet. But "breaking loose has to do with the steps of liberation that have evolved over the years," she said, touching on the theoretical elements in the history of Carnival. 
Espinet points out an important issue — "trauma does not live in you 24/7." 
"I almost wasn't going to go this year," Venti said, highlighting the cultural dissonance many Caribbean-Canadians face. "The fear really holding me back was thinking that I am not Caribbean enough. That speaks loudly to how trauma and words, and growing up not feeling 'enough' really hold onto you."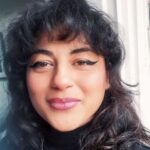 Keitlyn (they/them) is a multi-media journalist residing in Scarborough, Ont. They are interested in long-form journalism that highlights the visibility of BIPOC expression. True to millennial form, they are a small business owner, carpenter and freelance photographer. They were interested in NCM as it understands the "big picture." Journalists are dedicated to truth and democracy. Our communities have not always had access to these privileges. NCM is filling in a large gap that North American media has long neglected.