North Bay, Ontario is looking for new Canadians to relocate to the area as it reckons with a declining population and looming skilled labour shortages.
Situated just three and a half hours away from Toronto, the picturesque city of North Bay has a population of approximately 51,553 people.
It's population decline has been steady. Statistics Canada reported North Bay's population as 53,966 in 2006, 53,651 in 2011, and 51,553 in 2016. That is a 3.9 per cent drop for 2,098 residents from 2011 to 2016 and a 0.6 percent loss of population (or 315 people) in the 2006 to 2011 period.
For years, there has been a steady exodus of young people who move away for education and never come back as well as others who make the shift to bigger cities for work.
North Bay is more than just a great place to retire
North Bay is desperately trying to stave off a reputation of being a great place to retire. In 2011, the city of North Bay was home to a growing population of more than 9,000 adults aged 65 and over, accounting for 17% of the population.
In 2018, MoneySense put North Bay at 197th out of 415 cities on the 2018 best places to live ranking. But the city made 68th best place to retire, using weighted criteria such as wealth, the economy, health, weather, crime and culture. In short, it is a better place to retire than live.
Many high-skilled jobs need to be filled
In addition to living in a caring community of energetic, high-spirited people, there are many jobs in the aviation technology, healthcare and IT to name a few, said Patti Carr, VP of Policy and Communication at the North Bay District Chamber of Commerce, who is leading the drive to attract more people to her city.
North Bay is the latest Canadian city to launch the Rural and Northern Immigration Pilot (RNIP) program which is expected to attract hundreds of applicants from around the world.
This federal government initiative is aimed at boosting immigration in rural and northern communities across the country that are mired in labour shortages and a shrinking population.
In addition to North Bay other RNIP participating communities include Sudbury, Timmins, Sault Ste. Marie in Ontario, Brandon and Altona/Rhineland, Claresholm in Alberta, Vernon and West Kootenay in B.C.
Carr, who is the project manager for the North Bay RNIP said work is already underway to boost the city's population and match new arrivals with available jobs.
Newcomers in the city to be considered first
"We are looking at immigrants already in North Bay as well as international students to fill these positions before looking outside," she said.
Every year Canada welcomes well over 300,000 immigrants on average but only a very small percentage of them settle in small towns and rural parts of the country while a majority end up in cities like Toronto and Vancouver.
For years now, municipal leaders and politicians representing these regions have been urging Ottawa to funnel more immigrants into regions that need immigrants for their economic survival.
The RNIP is a community-driven program designed to enable small communities to benefit from the contributions of economic immigration by providing potential candidates with a pathway to permanent residency. The program is intended for skilled foreign workers who wish to work and live in one of the participating communities.
Plan to help newcomers integrate into the community
Ensuring newcomers find their feet and begin feeling at home is something Deborah Robertson executive director of North Bay & District Multicultural Centre is well-equipped to handle.
This agency offers a whole range of services for newcomers. "Our settlement services are based on the needs of immigrants. If it is a family, then we offer help with school registration and provide them all the information they need to get settled. For language needs, we direct them to language services. We also help newcomers establish strong networks with the community," she said in an interview with NCM.
In addition to the existing services, North Bay & District Multicultural Centre is launching Canada Connect, a program which will focus on social support for newcomers and go a long way in the integration and retention of newcomers.
"We hope to roll out Canada Connect in the fall and will be recruiting and training volunteers to mentor newcomers," she added.
Another reason why North Bay may appeal to newcomers is the affordable cost of housing and lower cost of living. The average cost of a detached house is $229,556 compared to $1,000,342 in Toronto. It is hoped that newcomers won't end up moving away to bigger cities after a few years.
Photo retrieved from City of North Bay website.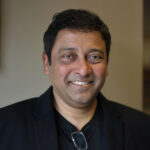 Pradip Rodrigues began his career as a journalist at The Times of India, Mumbai. Since moving to Canada in 2000, he has written for several media outlets both here and in India on a variety of issues. Prior to joining NCM, he was at CanIndia newspaper for eight years.