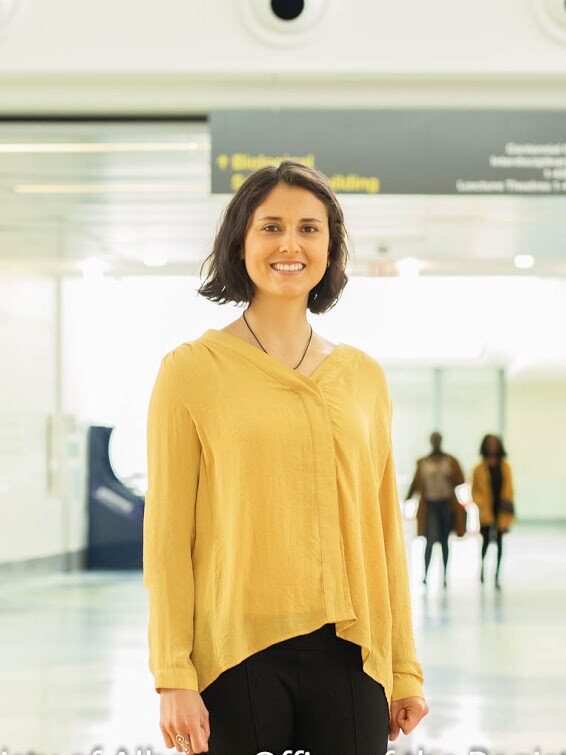 Mariana Feijoo, a nutrition and food science student at the University of Alberta, says she feels the pressure of food prices first-hand. As an international student, she came to Canada from Mexico in 2017.
She started relying on the university food bank's WECAN Basket program three years ago, which allowed her to access produce and meat at a reduced cost. Six months ago, she started relying on groceries from the food bank after facing increased budgetary pressure.
A new report has found that Feijoo is just one of thousands of newcomers and international students who are today relying on food banks to feed themselves. In fact, about a quarter of food bank users are recent newcomers to Canada.
The annual HungerCount report by Food Banks Canada found that 26.6 per cent of all clients to food banks are newcomers who have lived in Canada for less than a decade – an increase from last year when they made up 17.2 per cent of food bank clients. The figure has more than doubled since 2016, when newcomers made up 12.5 per cent of clients.
Food banks that New Canadian Media spoke to said the number of their clients who are newcomers may be even higher. Amid a cost-of-living crisis, immigrants are turning to food banks since they lack the social and economic lifelines available to other Canadians, leaving them food insecure. This comes against a backdrop of record inflation levels leading to rapid increases in food prices.
Feijoo began asking herself, "Should I buy milk or should I buy cheese? Should I buy cucumbers or tomatoes? I never had a big budget as an international student, but I never felt my budget was not enough for groceries until now."
Broken safety net
Kirstin Beardsley, CEO of Food Banks Canada, says the increasing reliance on food banks shows cracks in the country's social safety system. "The report exposes how deeply broken our social safety net is, that when folks come to Canada, they have to rely on food banks. It also speaks to the need for increased government investment to support them."
Although recent data from Statistics Canada shows monthly increases in food prices are slowing, grocery inflation remains high. In September, the Consumer Price Index showed grocery prices were up 5.8 per cent year-over-year, compared with 6.9 per cent in August.
The HungerCount report found that recent newcomers are more likely to struggle with precarious work and fewer benefits such as drug and dental insurance. They are also more likely to be renters, suggesting they pay higher median shelter costs. Newcomers fleeing wars can also face challenges in finding affordable housing and varying levels of financial support based on their status.
Beardsley also mentions the importance of creating access to culturally-appropriate food for newcomers, noting an example of a Fredericton food bank that moved quickly to get halal food for incoming Syrian immigrants: "When they found out they had Syrian refugees, they made sure to connect with the Syrian community locally and ensure they had halal food on site to meet the needs of those communities…It's not a one-size-fits-all approach."
Self-supporting newcomers?
According to the federal government, skilled migrants are required to have $13,757 per head in proof of funds when they arrive in Canada — a figure that is updated on a yearly basis (It was $13,000 in 2022) and increases based on the number of family members. Meanwhile, international students must show proof of $10,000 in funds to cover their first year of living expenses. This requirement has not been updated since 2015.
Godwin Ude, executive director of the Surrey-based Kingdom Acts Foundation, says the number of immigrants using his organization's food bank are likely higher than the figure noted in the HungerCounts report, suggesting the proportion of his clients who are newcomers could be as high as 80 per cent. His clients come from a wide range of places including India, Africa and South America:
"These people are not just refugees – some of them come from economically well-off backgrounds in their countries, but when they come here, they realize they have to make some adjustments when it comes to buying food."
Ude says grocery shopping is often not budgeted when newcomers arrive in Canada. "They plan for housing, transportation and sometimes school, but they don't often plan for food."
Erin O'Neil, executive director of the University of Alberta's Campus Food Bank – the oldest food bank on a university campus, says 70 per cent of her clients at the Edmonton-based food bank are international students at university. She notes many of them are graduate students who come with partners and children, making it harder to balance household budgets.
"They arrive and realize their partner can't work without going through a rigamarole of work visas – and if they have young children, then that's not even feasible." She adds her food bank is currently feeding 245 children of clients who are studying at the university.
While food banks can address emergency needs, Ude of Kingdom Acts Foundation says the social security system needs an overhaul to address systemic barriers to accessing safe and healthy food. That could include programs to help immigrants access stable work and social capital.
For her part, Feijoo says she would like to get a break in rising tuition fees to cope with some of her costs. While she is content with her life in Edmonton, she says Canada should not be too cozy in its reputation as an immigrant-friendly destination.
"Overall, Canada has a good reputation, but if this situation continues, that reputation won't be the same.…It's just a matter of time before the news keeps spreading of how expensive it is to live here. If I knew how hard it would be, I may have looked into other options – and I'm sure I'm not the only one."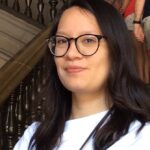 Katrya Bolger is a Thai-Canadian journalist. She writes about how national politics and policy impact Canada's immigrant communities. Since starting her career as a sub-editor for the Bangkok Post, she has spent over seven years writing and editing for various newspapers, magazines and non-profit organizations in Canada and abroad. Her written work has appeared in publications such as The Globe and Mail, Montreal Gazette and The Walrus.