Canada's overdependence on immigrants and temporary workers in essential services is at odds with its economic immigration programs and pathways to permanent residency, which favour overqualified workers.
A recent study by the Conference Board of Canada found that many immigrants are overqualified and trapped in dead-end jobs. With domestic workers avoiding difficult jobs that not only pay poorly, overqualified immigrants are forced to take these jobs where factors such as race, gender and class hamper upward mobility. 
Himmat Lal, clinic director at Trelawny Health Centre in Mississauga, says until five years ago, most job applicants he interviewed were Canadian-born. Today, most are work permit holders and international students. 
"I have had candidates with masters degrees, engineers, lawyers and health professionals who cannot get re-trained to work in their fields looking for jobs," he tells New Canadian Media.
"Many have been qualified professionals in their home countries and need the job to maintain their visa status or make ends meet."
The study found these workers were concentrated in food manufacturing (34.9 per cent), truck transportation (29.7 per cent), and nursing and residential care facilities (29.2 per cent), compared to their overall share of the workforce (23.8 per cent).
A very common story
According to the study, over 40 per cent of homecare providers and home support workers are overqualified. And about 15 per cent of immigrant transport truck drivers are overqualified, compared with 1.6 per cent of their non-immigrant counterparts. 
A 2020 Employment and Social Development Canada report states that from 2001 to 2016, university-educated immigrants accounted for 71 per cent of the growth in low- and medium-skilled employment, but only 29 per cent of the growth in high-skilled employment.
Anmolpreet Kaur, who completed her diploma in computer networking from St. Claire College, in Windsor, Ontario, says stories of professionals getting "discouraged when they can't get a job in their field and (taking) up any job" as a result  are "very common." She estimates about half of the international students who graduated in her class now work in the service sector.
"One doctor who immigrated with his family from Chandigarh, India five years ago now drives a truck as he had to support his family and could not afford to go back to school to re-train," she says. 
Sukhraj Singh Sandhu, vice president of AZ Canadian Truckers Association, says many international students are getting into trucking because it is seen as easy to enter and lucrative. 
"This is a big misconception," he says. 
"Many new drivers are willing to drive for wages less than they would earn in a factory or a fast-food restaurant in the hope that they can become owner/operators of their own trucks in the future. Wages have come down."
According to the 2016 Census, seven sectors with the highest over-representation of immigrant workers aged 15 and older are finance and insurance, transportation and warehousing, real estate and rental and leasing.
Low productivity, high turnover
Overqualification affects employers as well, as low job satisfaction among employees leads to low productivity and high turnover.
Essential work vacancies are projected to decline over the next five years. By 2026, vacancies are estimated to be 19 per cent lower for registered nurses and registered psychiatric nurses; 20.4 per cent for licensed practical nurses; and 52.6 per cent for nurse aides, orderlies, and patient service associates.
However, the level of vacancies during 2021 and 2022 will be higher than during the pre-pandemic period due to a rebound in labour demand over the short term. 
The limited opportunities for upward mobility in many essential service jobs is a key factor discouraging domestic workers from essential work positions, thereby fueling the shortage.
As a result, many businesses could continue to face labour challenges even if more immigrant workers are available.
Dismissive attitudes
The complex, lengthy and costly nature of recognizing qualifications gained abroad is one of the main causes overqualified immigrants take up survival jobs. 
But the issue is more complex than only accrediting formal qualifications.
Some occupations require further training with limited spots available, such as residencies for medical doctors. 
Employers' dismissive perceptions and attitudes toward foreign work experience also cause overqualified immigrants to take up easy-to-access essential jobs that don't leverage their full set of skills. 
Recalibrating the system
The study stresses the fact that immigrant selection at the federal level needs to reflect that not all vacancies in essential sectors require undergraduate education and above.
Re-calibrating economic policy in a way that provides pathways to bring permanent residents with the right skills, experience and training to work in essential occupations could help bring immigrants who are right for the job. 
As it exists, people who actually qualify for essential service jobs can't get enough comprehensive ranking points which the government uses to choose immigrants to invite into the country. The study suggests that individuals applying under these categories should be awarded more points for their experience and qualifications.
Compensation and benefits for the essential workforce also needs to be recalculated to be livable and fair. Currently, the compensation and benefits framework for essential occupations is mostly based on rewarding skills acquired through higher education over "low" levels of skill that tend to be more labour-intensive. This means those stuck in essential service jobs have few incentives or opportunities to advance by way of wages or promotions. 
Addressing the issue requires the government and employers to collaborate in order to  make essential work more rewarding and attractive, the study found.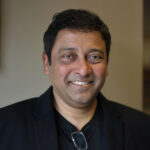 Pradip Rodrigues began his career as a journalist at The Times of India, Mumbai. Since moving to Canada in 2000, he has written for several media outlets both here and in India on a variety of issues. Prior to joining NCM, he was at CanIndia newspaper for eight years.