Canada is one of the most immigration friendly countries in the world and post-COVID, it plans to welcome over half a million people each year. While new immigrants make Canada their home all through the year, spring and summer are said to be the best time to arrive. Not just the better weather conditions, but also better chances to find a job make this the best time to land as an immigrant.
Students may not have such flexibility and arrive as required by their semester schedules. However, others on work permits and permanent residency are able to make such choices. Christmas is the biggest festival in Canada and during "holiday season," companies concentrate on closing out the year and hiring is not a priority.
Usha George, director of the Centre for Immigration and Settlement and a professor in the School of Social Work at Toronto Metropolitan University, prefers the second quarter of the year. "In my opinion, the best time to arrive in Canada is from mid-March to May, when the transition from winter to spring takes place," George said. "During this period, one can also get a sense of the labour market. Usually there is a slowdown in hiring during the summer months."
Canada has been facing a labour shortage for quite some time. In November, federal Minister of Immigration, Refugees and Citizenship Sean Fraser released Canada's 2023-2025 Immigration Levels Plan. Canada intends to settle 465,000 permanent residents in 2023, 485,000 in 2024 and 500,000 in 2025. Theoretically, there is no dearth of jobs in Canada.
This is where the catch is; a large number of immigrants leave behind white-collar jobs and even managerial and leadership positions. In Canada, they are forced to accept entry-level jobs as employers say they, lack Canadian experience. Immigrants who have already spent a large sum of their savings making the transition are eager to start working as soon as possible to support themselves. The Canadian dream no longer remains a career progression; it is now about survival with a fresh start. 
Phalak Betab, a marketing professional who recently emigrated from India and is living in British Columbia said, "June, July and August are the best months based on my experience because people enjoy summers here. They go out to the beaches, go for hikes and family picnics, but winters and the snow restrict them." Immigrants from warmer countries consider settling in as not just a professional experience, but a cultural one as well. 
Sonia Kanda, a Mississauga based immigration lawyer, believes spring is the best season to land for several reasons. "I feel April and May are the best months — a new financial year begins and opens up new job opportunities," Kanda said.
"Also, it is easier for immigrants to adjust to those weather conditions rather than the harsh winters."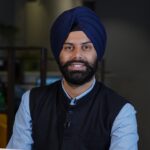 Ishrat Singh is an award-winning multi-media journalist residing in Brampton. He writes
about immigration, gender and social issues. Ishrat is also a PhD candidate in journalism at
the School of Communication Studies, Panjab University, India.