British Columbia will see nearly one million job openings over the next decade and needs a comprehensive strategy to develop and attract talent that can address the province's critical labour shortage, states a new report by the Greater Vancouver Board of Trade.
Currently, the province has over 150,000 existing job vacancies while a projected 700,000 individuals are set to retire in the next decade said the report, which lays out ambitious short, medium and long-term steps to fill the staggering number of job openings expected over the next ten years.
The report – 'Solving B.C.'s Workforce Challenges' – based on months of research with over 5,000 members, educational institutions, government and community partners, centres around three main themes; Immediate Action, Digital First and Reshaping How We Generate Talent.
It makes a series of 65 recommendations including immediate action to be taken to streamline the employer registration process for the Temporary Foreign Worker program from eight to 10 weeks to a maximum of three days.
It is also calling on B.C. to revamp skills training, government operations and the education system to ensure we have world-leading digital skills and the creation of job-specific education pathways.
"We are proposing a comprehensive strategy to develop and attract the talent required for the jobs of an increasingly digital world, leveraging existing data and industry expertise," said Bridgitte Anderson, President and CEO of the Greater Vancouver Board of Trade. "Government, educational institutions, and the business community need to form a new partnership and embrace innovative approaches to ensure our economy can manage an aging demographic while becoming a global hub for technology and innovation, with sustainability and resilience at the core."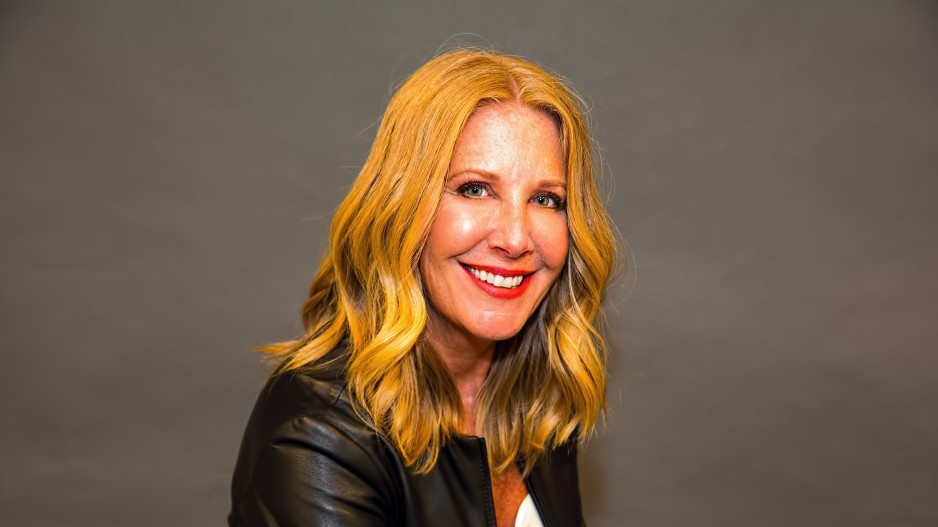 Recognizing that the labour market challenges facing businesses are impacted by broader societal factors, the report also explores ways of improving housing affordability, enhancing public transit connectivity, increasing childcare availability and investing in mental health supports. 
"Our business is nothing without our talent. B.C.'s world-renowned entertainment industry has experienced a surge in production which has led to a skills shortage challenge. If we want to continue to position ourselves as industry leaders, we must innovate how we attract, train and retain the people we need to drive the technology that fuels these productions," said Jennifer Twiner McCarron, CEO and Chair, Thunderbird Entertainment Group.
The report is urging the provincial government to make better use of Canada's immigration system to address the ongoing labour challenges by:
Working with professional associations/bodies to demand faster recognition of credentials, especially in high demand occupations.

Working to reduce processing delays in B.C. for employer registration for a Temporary Foreign Worker to be completed within three business days.

Ensuring visa and permit processing times fall into Immigration Canada's original six to seven-month timeline.

Extending or removing the IELTS-General English language test expiration period of two years.

Convening post-secondary institutions and the provinces to discuss international student growth and try and prioritize growth in areas of economic need.
Here is a snapshot of how the labour shortage has impacted some sectors in Greater Vancouver:
Restaurant and Accommodation
In September 2022, Vancouver food services and accommodation businesses were the most worried about the persistent labour gap, with 61 per cent believing that the shortage of labour would be a critical challenge and 57.2 per cent expecting challenges in recruiting skilled employees. According to B.C.'s restaurant association, the industry needs nearly 35,000 workers.
Aviation
The aviation industry faces massive structural shifts due to the pandemic. After the pandemic, airports and related industries struggled to fill jobs in critical roles related to baggage handling and security when travel levels began to return to pre-pandemic levels. 
Construction
The Independent Contractors and Businesses Associations' 2022 Wage and Benefits Survey shows that three-quarters (75 per cent) of all companies say there are simply not enough workers, up from 61 per cent in 2021. In addition, a report by the British Columbia Construction Association reveals that 80 per cent of contractors are concerned about skilled labour shortages.
Healthcare
Job vacancies in this sector reached a record high of 136,800 compared with thefirst quarter of 2020, and the number of vacant positions rose 90.9 per cent (+65,000) in the first quarter of 2022. One in five British Columbians do not have a family physician.
Veterinary
There are approximately 1,600 working veterinarians in B.C. and about 40 per cent own their own practice, making this a significant contributor to the small and medium-sized business landscape in B.C. yet this sector is not reaching its full potential and many British Columbians are unable to find a vet for their pets. There is not currently a veterinary school in B.C. 
Technology
The B.C. Labour Market Outlook 2021 predicts that over 140,700 jobs in professional, scientific and technical services will be available in the next 10 years. However, the B.C. tech industry estimates that the sector will grow two to three times the government's forecast with 262,290 to 362,071 job openings over the next decade.
Skilled Trades
The B.C. Labour Market Outlook projects 85,000 job openings in the skilled trades over the next 10 years. The top five trades in terms of projected job openings are: Cooks; auto service technicians; construction trades helpers and labourers; hairstylists and barbers; and carpenters.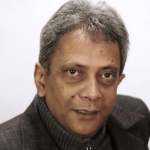 A multiple-award winning journalist, Fabian Dawson is an internationally acclaimed author, filmmaker and media expert. His work over the last four decades spans the globe and he also serves as a consultant/strategic advisor to a variety of international companies. As deputy editor-in-chief of The Province, part of the Postmedia chain, Dawson led initiatives within a special publications group to provide directed content for a variety of organisations. He was named the 2019 recipient of the Bruce Hutchison Lifetime Achievement Award at Jack Webster Awards. Dawson has been invited by the governments of India, Malaysia, Taiwan, China, Hong Kong and the United States to act as a media observer/advisor on a variety of Asian-Canada issues. Dawson, now operates FD Media, which specializes in harnessing editorial assets to revenue generating opportunities.