For Syrian newcomer Daniel Krait and his family, moving to Canada was an incredible opportunity to make a fresh start. As one of millions who were forced to flee their homes following the outbreak of the Syrian civil war in 2012, the prospect of a new beginning in a different country was just what he and his family needed to kick-start their lives. 
The family of five came to Canada from Jordan in October 2022 after Krait received an offer to work for CGI via Talent Beyond Boundaries, a global non-profit that connects skilled refugees with employers in the United States, Australia, and Canada.  
"Talent Beyond Boundaries set up the interview with CGI and organized connections with an immigration agency to help me with my papers," Krait said. "It took some time [but] on October 26, me, my wife and three children all came here to Canada."
The initial idea of moving to Canada as a skilled immigrant came to Krait by chance. In 2019, he stumbled upon an article about a college classmate who moved to Australia after submitting their profile to Talent Beyond Boundaries. Krait registered shortly thereafter. 
Despite being a refugee who couldn't legally work in Jordan, Krait found various opportunities to work remotely as a subcontractor for international companies based in France and the United States. As an experienced software engineer, his talents are an invaluable asset in Canada, a nation currently facing a severe skills shortage. 
Now in Ontario, Krait and his family are looking forward to rebuilding their lives. 
"The people here have been very welcoming; it's been good. We are now starting our life," Krait said. "We've rented an apartment, I started going to work, and I registered two of my girls in school." 
Combining refugee resettlement with economic migration
Employers and immigration pathways typically overlook forcibly displaced peoples due to their refugee status. To address this, organizations such as Talent Beyond Boundaries and Jumpstart Refugee Talent dedicate themselves to facilitating job-matching of highly skilled refugees to employers in Canada. 
"If someone is coming in with a set of skills and talents and is not being used in the right place, it's not only a waste for the refugee, but it's also a waste for the Canadian economy." Jumpstart Refugee Talent's Elie Bahhadi told New Canadian Media. 
According to a UNHCR report on refugees in Canada, refugees are strong contributors to the country's economy and cultural diversity, with more than 51 per cent working in high-skilled positions and overall contributing more on average in income tax than they receive in public services.
In December 2021, the Canadian government expanded the Economic Mobility Pathways Pilot to help settle up to 500 skilled refugees and their families in Canada. Talent Beyond Boundaries works with federal and provincial governments to administer this pilot project, which is aimed at reducing some of the barriers refugees face when accessing labour mobility pathways.
"Everyone sees the win-win," said Lara Dyer, Canada director of Talent Beyond Boundaries. "It's an opportunity to fill labour needs and do good in the world as well."
The stigma against refugees
Despite the proven value of skilled refugees to the labour market, there are still numerous barriers that make it difficult for them to find work and settle in Canada. 
"There's a stigma there, absolutely … some of the differences you might see in a resume, [how employers] pay attention to transferable skills, that is something we try to work with employers on," said Rebecca Benest, Program Development Manager at Jumpstart Refugee Talent. 
The current constraints of Canada's labour shortage may encourage more Canadians to look beyond superficial differences and concentrate their attention at the ways in which refugees contribute to the nation's economic strength and the multicultural heritage. 
Says Krait: "At the end, opportunities exist and the market in Canada and other countries need experienced people in all aspects."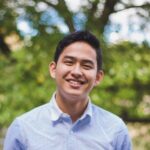 Alec Regino is a freelance journalist based in Vancouver, BC. He was a Reporting Fellow for the Pulitzer Center on Crisis Reporting in 2021.