With Canada facing a critical labour shortage, many newcomers are ready to show employers they are more than capable of filling these essential roles.
MOSAIC, a nonprofit settlement agency in British Columbia, hosted an Immigrant Professionals Conference Nov. 26 to assist employers in recognizing the value that immigrants, refugees and permit holders bring to the table. And Canada's pressing need for workers in a variety of sectors has many new migrants optimistic that there will be more opportunities for them to find work, despite past experiences of market bias against them.
MOSAIC's Senior Manager, Larry Chan says the predominant challenges employers have in hiring newcomers is shifting, and conferences like these soften the relationship between newcomers and employers. 
"Employers understand the value of immigrants and they also understand that they have to change the way [hiring works]," Chan said. 
With 30 years of experience, Chan has worked with settlement agencies like MOSAIC that offer English language learning programs, and access to Canadian work experience and education which widens doors for further inclusion in Canada's labour landscape. 
Recognizing international experience of immigrants and refugees 
With the federal government looking to settle 500,000 new immigrants by 2025 and as well as the temporary removal of the 20-hour weekly work limit on international students, recent focus has been placed on the potential of immigrants to bolster Canada's post-pandemic growth amid a national labour shortage. 
Despite this momentum, many immigrants still encounter challenges finding skill-commensurate opportunities in line with their work experience prior to arriving in Canada. 
"I have had experiences where employers do not consider my experience from back home," said Tania Aulakh, a physiotherapist living in Surrey who attended the conference. 
"It's been 50-50; I've met some great employers and I've had some great opportunities, but I've also met a lot of the opposite." 
The underutilization of the skills of newcomers was a substantial problem prior to the pandemic. In 2016, only 38 per cent of university-educated recent immigrants worked in jobs requiring a university degree. There is optimism among those in settlement services that the pandemic and the ongoing labour shortage have encouraged more employers to take a different point of view.
Intikhab Wahid Khan, a project manager with more than two decades of professional experience abroad, says that while there is some bias against newcomers, it shouldn't dissuade immigrants from finding work here. 
"The Canadian experience part is troubling to me. What does it mean?" Khan said. "I have experience. I am Canadian. Are they going to give a chance to a newcomer or not?
"But we have to overcome that. We can't leave it to [the employers]. You have to be visible."
Help wanted: employers struggle to recruit
According to Statistics Canada, the unemployment-to-job-vacancy ratio is at a "historical low," signifying an unprecedented tight labour market where employers have struggled to find skilled workers to take on open positions. 
In B.C. and Quebec, there are more job vacancies than unemployed workers able to fill them. Industries such as construction, manufacturing, and accommodation and food services have been the hardest hit during this economic downturn. 
Manny Judge, Director of Talent Acquisition at Fairmont Hotels & Resorts, has seen firsthand the frustration of employers in recent months regarding hiring new workers.
"It is hard, I think, for every employer to find great people," Judge shared with the audience at the Immigrant Professionals Conference. "There are so many unfilled positions in Canada and in B.C.
"Employers are generally having to be more open-minded [and] try harder to be more inclusive."
Successfully recruiting skilled employees is expected to be a major obstacle for many businesses, and in accommodation and food services, more than 48 per cent of businesses expect recruitment over the next three months to be challenging, according to a survey by Statistics Canada. 
"I think the current job market has so many opportunities for new immigrants," said Oksana Segovia, an HR consultant and a delegate at the MOSAIC conference.
"Companies need immigrants to come in and fill in those open roles because they have the skill sets that some people locally do not."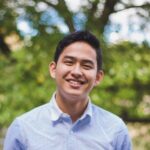 Alec Regino is a freelance journalist based in Vancouver, BC. He was a Reporting Fellow for the Pulitzer Center on Crisis Reporting in 2021.