When Ariella Ladouceur applied to sponsor her husband from Jamaica to join her in Canada, the sponsorship application was a lifeline meant to bring their family together. After spending long periods apart due to border closures caused by the COVID-19 pandemic, the two could finally be reunited permanently. 
That hope was shattered last month when a Canadian immigration official decided that their relationship of three years was "not genuine." 
"They told me multiple times that they do this to protect Canadians," Ladoucer said in an interview with New Canadian Media via Zoom from her home in Sudbury, Ontario. 
"It was the first time I ever felt judged for my relationship and judged for being in an interracial relationship."
Ladouceur's application was rejected on the belief that her husband was committing marriage fraud.
Ladouceur and her husband, Cordell James, were informed by a Canadian immigration agent in Jamaica that their office has seen multiple cases wherein a Jamaican man with children from a previous relationship marries a Canadian woman to gain entry to Canada. Once in Canada, these individuals abandon their spouses and bring their children and ex-partner with them. 
But the couple, who have a child on the way, assert that their relationship is unmistakably genuine. 
Ladouceur is an active stepmother to James's three children, and after experiencing multiple miscarriages as a couple, being together as they go through this pregnancy is significantly important to them. Their OB-GYN wrote in their immigration application that Ladouceur would greatly benefit from having her husband with her during her pregnancy. 
"If I suffer a complication during birth, my baby will have no one there for him. He needs his father," Ladouceur shared. "I am a married woman who has just been sentenced to be a single mother by immigration."
Ladouceur and James are currently appealing the rejection, but with their child expected to be due in October 2022, James will likely not be there for the birth of his child. According to Matkoswky Immigration Law, appealing a rejection for an outland application can take up to two years.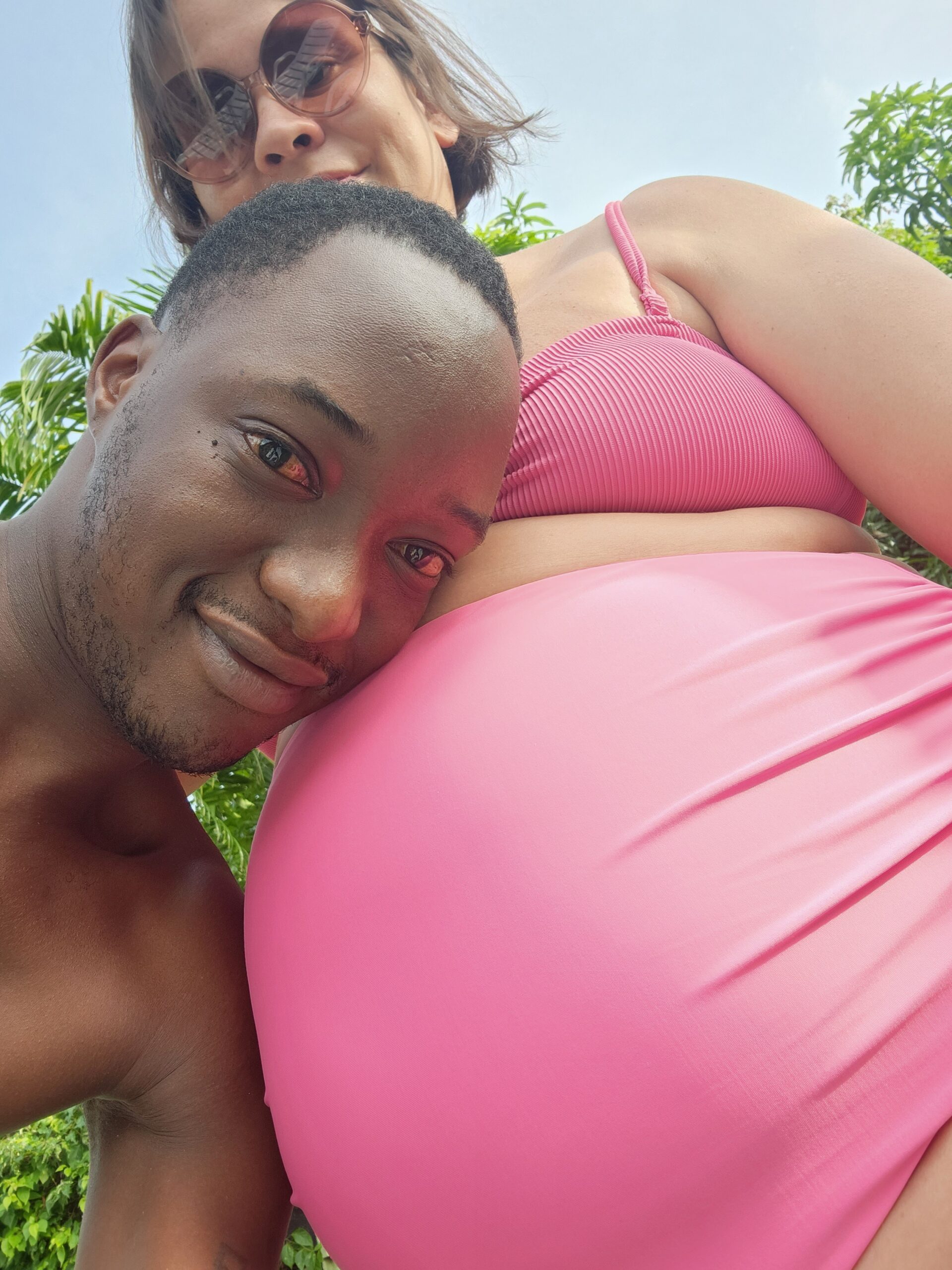 While waiting to complete this process, James — a national of Jamaica, a visa-required country — cannot enter Canada to visit his spouse unless he is approved for a temporary resident visa. But those who have applied for a spousal sponsorship are commonly denied entry through this pathway.
Ladouceur feels that James was immediately assumed guilty at their meeting with the immigration agent and that the impact of their immigration application on the pregnancy was completely ignored. 
"When we went back to our place, he just put his head on my bump and was crying," Ladouceur said. "We both felt at that moment that it was gonna be a no … this whole thing is to bring families together, but now their decision has torn our family apart."
A history of racist behaviour
Racial biases in the delivery of programs under Immigration, Refugees and Citizenship Canada (IRCC) is an issue that has been recognized within the department. 
A 2021 report on racism in the IRCC discovered that IRCC employees "expressed concern that some of the overt and subtle racism they have witnessed by both employees and decision-makers can and probably must impact case processing." 
According to the document, some of these biases include widespread references to certain African nations as "the dirty 30" and one instance where a manager referred to Latin American applicants as "people who just come here to collect social insurance."
The report also cited numerous examples in which established practices can take on discriminatory undertones and explained that certain foreign postings of the IRCC have an 'us-versus-them' culture that affects relationships with local clients. 
Ladouceur believes that their immigration agent had a bias against James because of his children from a previous relationship. 
"I do not believe for a second we had a fair interview and that his decision was made before he even met us," Ladouceur said. "And with the whole 'protecting Canadians' spiel that he gave to me, now at the end of the day the most vulnerable Canadian in this whole situation, my unborn child, is not protected."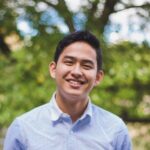 Alec Regino is a freelance journalist based in Vancouver, BC. He was a Reporting Fellow for the Pulitzer Center on Crisis Reporting in 2021.