Rasha Youssef and Elvira Seydaliyeva never imagined that their passions for humanitarian work and craftsmanship would allow them to start their own business in Canada. As refugees hailing from Syria and Azerbaijan respectively, their primary goal was to rebuild their lives. 
"It was a dream," Youssef said. "Together, we had a vision of building our own business selling handmade products made by Syrian refugees in Canada."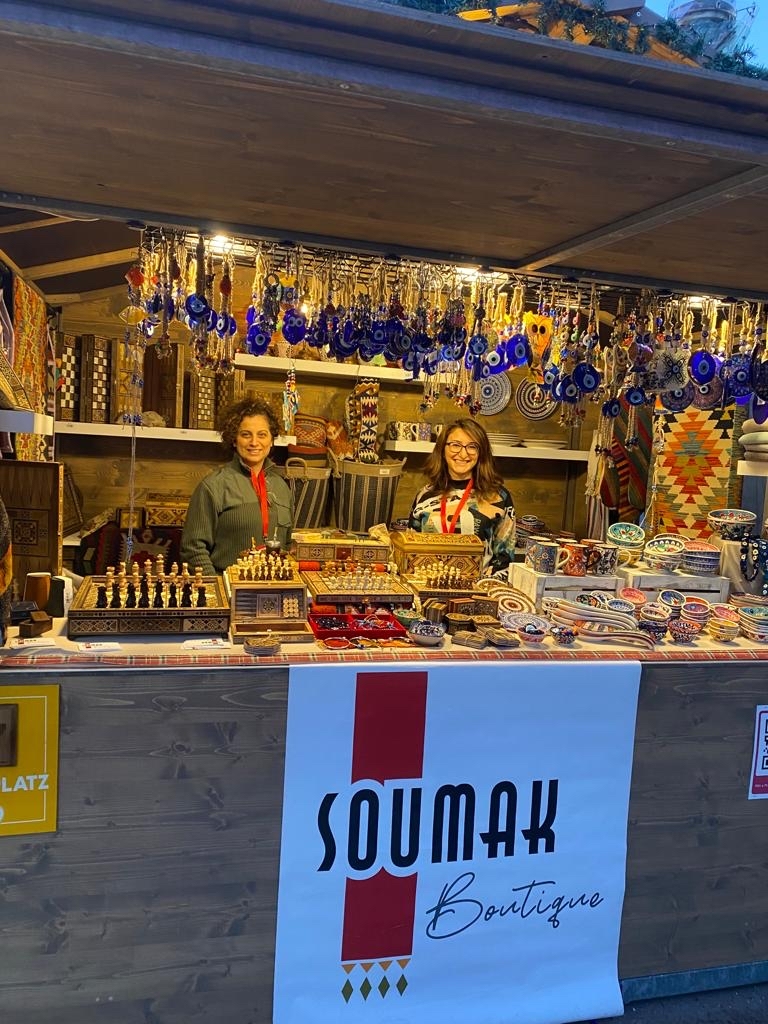 In March, that dream will move one step closer to reality: Youssef and Seydaliyeva are opening their first brick-and-mortar store at Granville Island Kids Market in Vancouver. Soumak Boutique, a love letter to their experiences as refugees and to their Middle Eastern origins, supports refugee women artisans by providing them a platform to showcase and sell their handcrafted goods.
"By connecting with refugees, we show people here that our Middle Eastern culture is full of colours, beauty and stories," Youssef said.
Youssef and Seydaliyeva represent a growing trend among refugees towards self-employment and entrepreneurship in Canada. According to the UNHCR, 14.4 per cent of refugees in Canada are self-employed or business owners compared to 12.3 per cent of people born in Canada. 
Karim Alothmani moved to Vancouver in 2018 as a refugee from Syria. After working in Canada for two years, he decided to start Backspace, a home and body care product refill service that aims to reduce plastic waste in British Columbia. 
Today, Alothmani, his partner, and her brother operate a refill delivery van that brings all-natural, locally sourced products right to consumers' doors. 
"We provide conscious consumers with convenient, low waste daily products to try and help them build a sustainable and healthy lifestyle," Alothmani says.  
Overcoming challenges
Despite the uncertainty of starting a new venture and the challenge of moving to an entirely new country, many refugees have turned towards starting their own businesses to create jobs for both themselves and other Canadians. These refugees have to contend with the many challenges facing newcomer entrepreneurs. 
According to a 2017 report by Toronto Metropolitan University, newcomer entrepreneurs face more barriers than Canadian-born people in accessing financing, understanding Canadian markets, and navigating regulations and taxes. 
The report suggests a need for better integration and awareness of services that provide support for newcomer entrepreneurs as well as increased access to government grants and subsidies.
"It's not easy to find resources because the system here is new for us," Seydaliyeva said. "It would be better if we could have more access to funding for small businesses, for example."
Newcomers may also face challenges with entrepreneurship due to hurdles presented by language barriers and a lack of links with local networks. 
"Canada is not the best place to start if you're an immigrant or refugee because it's super hard to build connections," Karim Alothmani says. "Almost every month we discuss if we should keep going [with our business]."
These challenges, coupled with the fact that many people who claim refugee status in Canada experience various forms of trauma, can feel insurmountable for some without proper support. 
"For new immigrants, refugees, or newcomers, it's double stress because of the tiring and traumatic process of immigration," Youssef said. "It takes time and a lot of hard work to reach something in business, but for someone who came with trauma, it's overwhelming."
A risk worth taking
It may be challenging, but starting a business in a new environment is a risk worth taking for many refugee entrepreneurs. 
"It's a very hard decision for anyone. No matter what your status or your background, it's tough to leave secure employment and go into something uncertain," Alothmani says. 
"But I had to make that decision, even with a pandemic and lots of uncertainty. [As a refugee], a lot my life was on pause at times and you have to start from scratch. Of course, losing the security of a salary every month is a big thing, but I would say that I'm happy that I made this decision."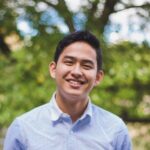 Alec Regino is a freelance journalist based in Vancouver, BC. He was a Reporting Fellow for the Pulitzer Center on Crisis Reporting in 2021.