Conservative Party of Canada leader Pierre Poilievre has already made good on his promise to engage more with the party's growing immigrant base.
On Nov.7, members of Poilievre's caucus held a meet-and-greet in Winnipeg with members of the Manitoba conservative party, including representatives from the Association of Black Conservatives (ABC); the Ukrainian-Canada Congress; the Jewish Federation of Winnipeg; and members of the Filipino and Punjabi communities.
The gathering showcased the growing influence and pulling power of immigrant communities in Canadian politics as well as their appeal to all of the major parties.
Federal Conservative Party Deputy Leader Tim Uppal spoke on behalf his party. 
"We will maintain the same engagements and commitment for continuous discussions around immigration [including] immigration that is based on family reunification, the recognition of foreign certificates, the scrapping of the English test, as well as the removal of bottlenecks to improving the immigration process," Uppal told the gathering.
Uppal encouraged more civic engagement by immigrants and asked them to consider running in the next federal election. 
Other members of Poilievre's shadow cabinet present were Jasraj Singh Hallan (Finance and Middle Class Prosperity); James Bezan (Defence); Raquel Dancho (Public Safety); and Dan Mezier (Rural Economic Development).
Community leader and member of the Black Conservatives, Olubunmi Aregbesola noted the association's role in the recent provincial Conservative Party leadership race.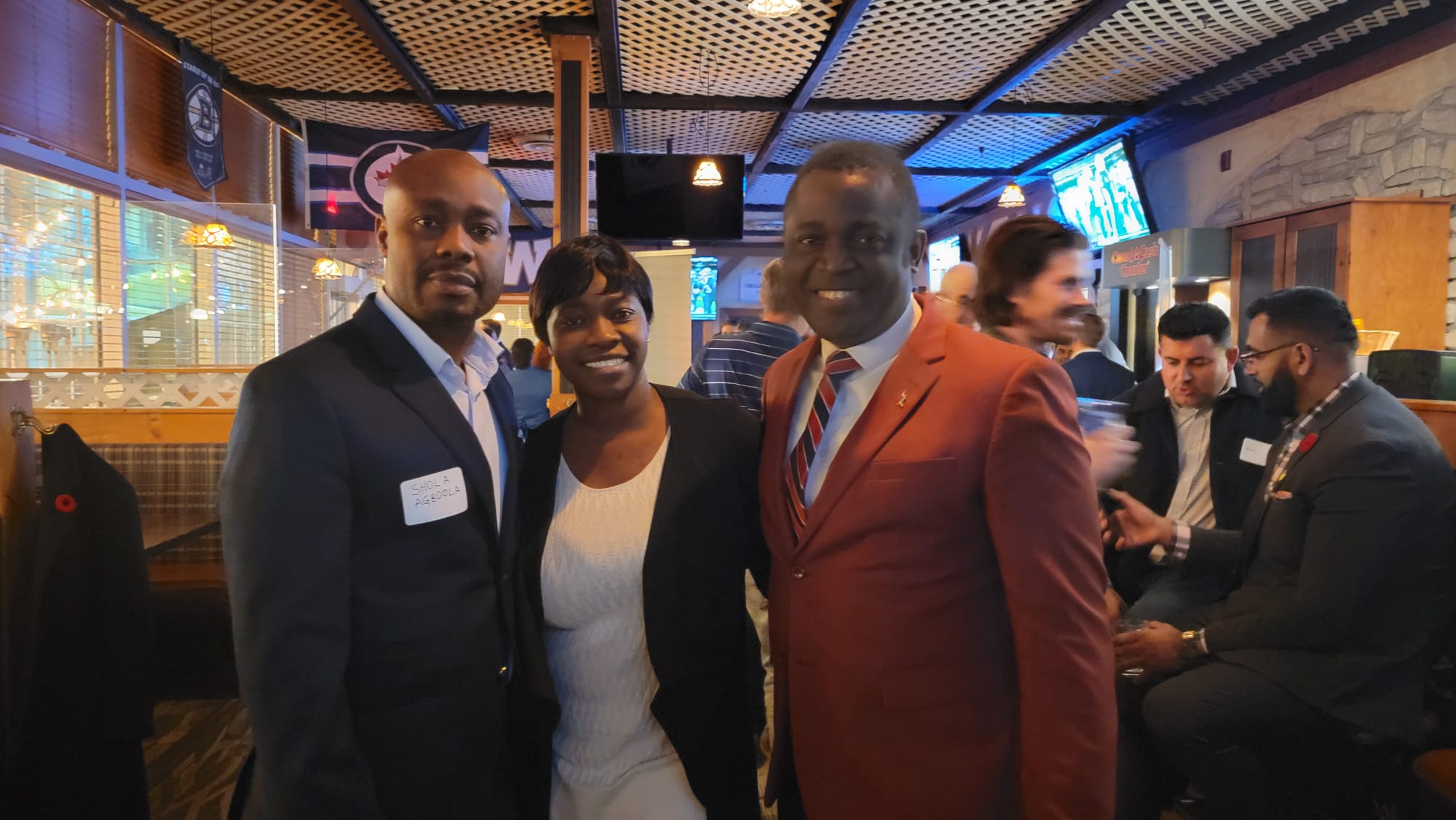 Manitoba's Black conservatives increasing support of Poilievre began with the federal election in September 2021. During that campaign, more than 800 members of the Black community in Winnipeg became members of the Conservative Party, "which helped propel the party to important victories,"  Aregbesola said in an interview with New Canadian Media after Poilievre won the party leadership. 
Poilievre won all ridings in Manitoba, capturing almost 72 per cent of the votes cast in the province, according to figures published by The Writ, an online publication about elections in Canada.
Following the leadership race, Agboola received a message from both Poilievre and Candice Bergen, the party's interim leader, thanking Manitoba's Black community for its support. 
"It was a humbling experience," said Agboola, who was on the leadership organizing committee. 
During the campaign, Poilievre brought his mother to meet Nigerian-born Agboola "to thank us for our support and the love we showed." And in his acceptance speech, Poilievre acknowledged the roles played by the party's Manitoba wing.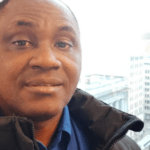 Emmanuel Nwaneri is a journalist with about 27 years of writing, travel and journalism experience in Nigeria, South Africa and Australia. He moved to Johannesburg in South Africa where he spent 10 years as a writer, journalism tutor and commentator. His time in South Africa afforded him the chance to observe the fast-changing dynamics of a country popularly-known as "a rainbow nation." He relocated to Winnipeg with his family in 2018 where he has since found interest in the Customer Service industry. He has published Once Upon A Woman and is working on a second work of fiction.