Filmmaker and journalist D.I. Lee's upcoming project No Longer Enemies, Not Yet Friends explores the relationships of war veterans living side-by-side in Canada. 
D.I. Lee doesn't believe in war. He surely doesn't believe in needless conflict and the death of thousands of young people. His own experience of serving in the South Korean army was enough for him to realize that peace should be the ultimate goal. 
As an immigrant in Canada, Lee noticed something fascinating that he hopes to share in his upcoming documentary, in partnership with Telefilm Canada. Soldiers and war veterans, like himself, from all over the world have chosen to start new lives in Canada. Many of them fought against each other, but now they live in the same neighbourhoods, shop at the same grocery stores, and might even have children who are friends with each other. Their experiences are very much the same, fueled by hatred for the other and fighting to protect their families and their country's pride. But do they feel this way now? 
That's what Lee hopes to investigate and showcase— a unique situation faced by immigrants and Canadians alike.
Watch NCM reporter Arrthy Thayaparan interview D.I. Lee about his new documentary No Longer Enemies, Not Yet Friends.
What is this project, and what are you trying to achieve with this story?
Lee: I'm actually anti-war, that is my kind of belief. I'm from Korea, and in Korea, all Korean men are required to enlist in the army for about three years. I had the experience in the military, and then Korea was going through a difficult period for democratic processes and used to be under a dictatorship. So much of Korean society is still affected by those years.
I came up with an idea, for example during the Korean War, those North Korean soldiers supported by the Chinese army fought against the UN, including Canadian soldiers and South Korean soldiers. 
Many years later, the Chinese army veterans, who fought against the Canadian Army and the Korean army, now live together in Canada. It's a very interesting moment to see because they fought each other a long time ago, and  now they're neighbours.
I wanted to hear how they feel about that, and how they, as a neighbour, expressed their mind a long time after that experience. So, that is my ultimate interest to see the human beings who fought for peace in their world. They sacrificed themselves. How do they feel after all those years? What does ultimate peace look like and mean to them after a long time span?
The relationships you talk about in this project, of former enemies becoming friends, do you have any relationship like this?
Lee: I will interview those guys, and believe their mindsets are quite different. 
For example, soldiers over the age of 80 have a totally different philosophy in living. They live in very simple ways, I believe. For example, aged people have a kind of mindset and they live it for the rest of their life. They sacrificed their lives in the war, and have to continue living with it. 
I don't see much change. Soldiers over the age of 80 strongly believe they fought against communism, they fought against somebody who broke into my area. That is what they felt to try to keep their country safe. 
They fight on one side, and the other party also feels the same way. We see after those long years, they live in the same neighborhoods after having fought each other. It's a kind of comedy. 
I'd like to express that we need to have a discussion. What if we have a chance to avoid wars? Human beings, for example, my audience who are younger, might become politicians in the future. When it comes to these emergencies over war situations, they might think again that this is something they have to avoid. That is something I tried to get inspired by for the younger generation in the future of government. Personally, I think there is no solution currently. The best solution is patience. You need 20 to 30 years, but that is the fastest way you can change the world. So that is what I strongly hold as my personal belief.
A lot of the interviewees in this project might have PTSD or the potential to be re-traumatized by remembering their experiences. How will you mitigate any harm to them, while also telling their story?
Lee: There is somebody who is helping the soldiers. Our interviews will also show how they are successfully helping them. That is kind of one of the stories that we cannot give any solution because that is a long process. It's not just taking medicine, it's a long process to mentally heal. Political leaders should recognize and acknowledge this situation and that they are the people who can help because they have money to use. The best way is for people to understand, and then let the politicians allocate money to cure and to process that problem.
What challenges have you faced with the project thus far?
Lee: That all depends on money. I have a fund from Telefilm Canada, but it's very limited. The more budget I have, the more I can do. So, that is an alternate challenge. But as I did in past projects, I will make it in the end. Don't worry.
What message should others, Canadians, non-Canadians, immigrants, and non-immigrants, take from this film?
Lee: I don't think my message is purely for Canadians. I have a newspaper company for the Korean community here and when I select a subject or story, my first judgement is whether this is against humanism or pro-humanism. That is my ultimate leverage to decide the stories. Not only Canadian but anybody. 
That's why you need change. My company's goal is to make films against assumptions. Assumptions made from wrong decisions made years ago that have to be changed.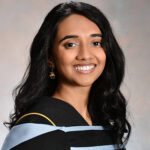 Arrthy Thayaparan is a B.Sc graduate, who is on the path to obtain her Masters of Journalism in 2022. Over the years, Arrthy has become a skilled filmmaker and photographer with a keen interest in social justice and science journalism. Though she is still learning, Arrthy hopes that she will be able to use her platform and skills to create vivid, yet informative journalistic pieces that spark conversation and change in society.