Temporary farm workers deserve full labour rights while in Canada, says the Montreal director Ivan Grbovic who presented Drunken Birds at the 46th Toronto International Film Festival. His latest film shows the migrant workers' vulnerability on Canadian farms.
"My film tries to express how complicated the situation is (in some farms). Having 40,000 to 60,000 workers coming to farms every year is outrageous. We haven't yet found enough rights for them. It is ridiculous. Why do we treat them differently than Canadians?" said Grbovic in an interview with NCM.
Drunken Birds—starring Jorge A. Guerrero, who is known for his work in the Mexican film Roma—is a drama set on a Montreal lettuce farm that operates thanks to the hands of more than 20 Mexican farm workers. On a nice, summer day, the owner welcomes them. He knows many of them because they come every year. But when the owner's daughter is assaulted, the first suspects are the workers.
Grbovic explained that in his research for this story he spoke with farmers who recognize the "amazing" job that migrant workers do because "they have super labour skills." But he said that people pretend migrant workers aren't Canadians. 
"If they are working in Canada, they (should) have the right of any Canadian worker."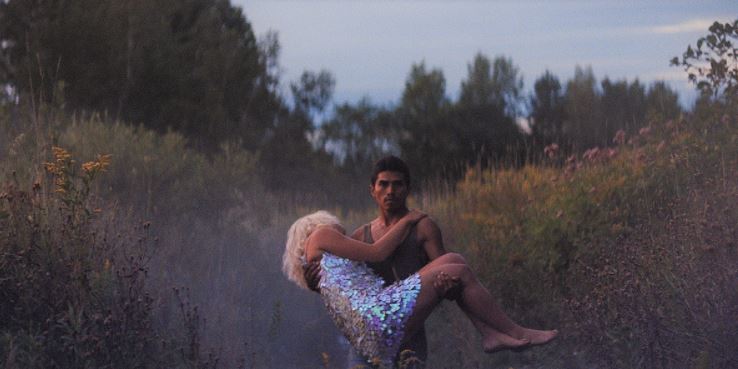 In the film, the director shows the troubled position many migrant workers face being tied to one employer. When the farm owner suspects one of the workers is guilty, he threatens them: "If I hire you, I can return you to Mexico."
Grbovic criticized many aspects of precarious working conditions migrant workers are against. 
Grbovic noted the over-time in the farm industry and asked, "If Canadians won't do that over-time, why the migrant workers have to do it? It seems illogical." When refusing to define this as a kind of slavery because it is "a strong word," the director said people should reflect more on what migrant workers do for Canadians.
"Canada wants the best for people, but somehow it is (OK) for (migrants) to come to work like this. They are taken for granted. Human rights can be broken when it is out of the public eye," said Grbovic.
"We must have this conversation. Slavery is strong to use, but we must talk about this type of work. If you are in Canada there are no two rules, work is work. We shouldn't bend the rules because they are temporary," added Grbovic, whose parents are from Serbia.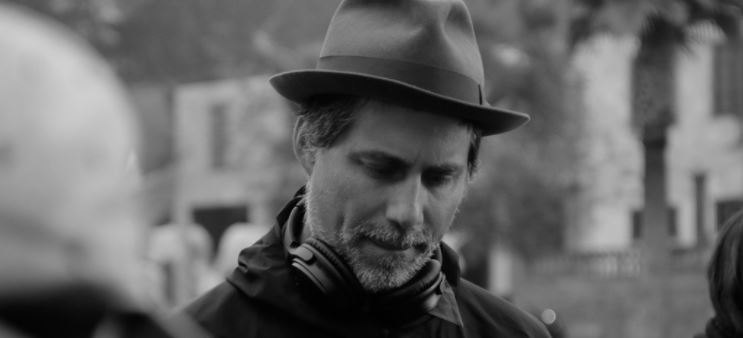 According to the Mexican Embassy in Canada, in 2019, 26,399 Mexican farm workers arrived. This year, around 23,000 Mexican workers are working in Canadian farms (the most in Ontario, Quebec, British Columbia). In general, more than 50,000 temporary farm workers from countries such as Mexico, Jamaica, Guatemala, work in the production of vegetables, fruits, flowers, trees, tobacco, and cannabis.
The injustices faced by "heroes"
Guerrero plays the main character Willy, who left behind a past of drug cartels to look for the women he loves and believes is in Montreal. The only way to arrive is as a farm worker.
"I understand Willy because I have lived overseas. Travelling transforms people. I experienced that a bit because when we filmed Drunken Birds, I was outside of Mexico for half of a year," said Guerrero.

Carlos Rivera is a Mexican theatre actor based in Ottawa. He stars as one of the workers on the farm.
"For me, as a Mexican, it was an honour to represent a migrant worker. During the filming, we were able to chat with agricultural workers who taught us how they do their work. They are men and women who have immense value in the Canadian economy because they are the ones who feed us."
Rivera adds that many farm workers are exposed to circumstances that are beyond their control such as the way they're hired and live on farms. "The workers we spoke to told us that they were happy there but that they did feel limitations. I do not doubt that there are cases (in Canada similar to) those in the film."
The director and the actors agree that farm workers are like heroes, separated from their families for up to eight months to work on these farms.
"It is very touching that a person takes a plane to a foreign country to work for several months. They sacrifice their lives for a better future. They are heroes," says Grbovic.
Guerrero adds, "The hero has to leave his culture to transform his own culture."
The film festival lasted until September 18 after presenting close to 200 films from around the world.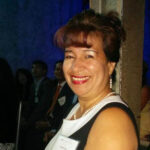 Isabel Inclan has worked as a journalist for more than 20 years, in both Mexico and Canada. She began working as a foreign correspondent in Canada in 1999 for Mexican media. She has been a New Canadian Media contributor since 2018. Her main areas of interest are politics, migration, women, community, and cultural issues. In 2015, Isabel was honoured as one of the "10 most influential Hispanic Canadians." She is a graduate of Masters in Communication and Culture at TMU-York University. She is a member of CAJ and a member of the BEMC´s Advisory Committee.