The widening income gap between newcomers and all other Canadians shows that the country needs to do more to leverage the depth of immigrants' talent and skills, states a new study by the Century Initiative.
Unveiled on the eve of the 2022 Federal Budget, the report said that the median income for immigrants in 2018, five years after arrival, was $29,800, while the median income for all Canadians was $37,100. The $7,300 gap represents a $300 increase compared to the previous three years.
Wider income gap for immigrant women and refugees
The income gap for immigrant women and refugees is even wider, said the authors of Century Initiative's second National Scorecard on Canada's Growth and Prosperity.
In 2018, the median income for those who arrived as refugees was $25,300 five years after arrival, representing a gap of $11,800 compared to the overall Canadian population. Immigrant women also faced much lower levels of median income five years after arrival ($25,000 in 2018) compared to men ($36,200 in 2018), the study said.
"This means that the human capital potential of immigrants is not being fully or effectively utilized by the economy," concluded Century Initiative, which advocates for policies to increase Canada's population to 100 million by 2100.
"There is an income gap between immigrants and those already living in Canada which requires government to speed recognition of foreign credentials, and which requires business to end discrimination," Lisa Lalande, CEO of Century Initiative told NCM.
"In our submission to the pre-budget consultation we recommended that the federal government commit to expanding settlement services that help immigrants succeed once landed in Canada," she said.
"We also recommended continued investments in Canada's immigration system to make it easier to navigate, and more welcoming to newcomers.
These settlement services should also be targeted toward small and rural communities to improve the likelihood that immigrants will stay in those communities," said Lalande.
Key focus areas show varied levels of progress
The Scorecard assesses 38 indicators across six focus areas: Growing to 100 million, Immigration, Economy, Innovation & Entrepreneurship, Education, Skills & Employment, Support for Children & Families, and Infrastructure & Environment.
"This year's Scorecard shows that while Canada is making progress in some areas, there is much work to be done in others. For example, after years of advocacy, Canada is finally on the path to implementing a national plan for childcare," said Lalande, in her introduction to the Scorecard.
"However, when we look at the labour market, the Scorecard shows that Canada has one of the highest rates of low-wage work amongst OECD countries, and low-wage workers tend to be racialized. Insights like these can help to guide the national conversation about what Canada needs to do to secure the future we want."
Policy and systems changes needed to close gaps
Key insights from the Scorecard released today at a Toronto conference entitled Unlocking our Potential, What do immigrants mean to Canadian innovation, include:
While Canada saw its slowest population growth in more than a century, we are taking action through expanded immigration level targets, for which Century Initiative has advocated. Canada must also focus on increasing healthy life expectancy for all Canadians and on delivering policies that support Canadians' choices on family size.
Growing immigration must coincide with significant policy and systems changes to close gaps in educational opportunity, employment, and infrastructure frequently experienced by Indigenous peoples.
Canada remains a destination for entrepreneurial and skilled immigrants worldwide. Work remains to be done in ensuring we retain the immigrants we attract, particularly in regions suffering from demographic challenges. We have successfully built systems that help us retain international students – this must be improved for other temporary residents.
The modern economy rewards innovation and creativity – but Canada lags behind its global competitors in both productivity and private sector R&D investment.
Canada's education system remains one of the best in the world – but supports for lifelong learning could be strengthened, through investment in skill-building, training, and career navigation support.
The pandemic damaged Canadian mothers' employment rates. This harms women and their families but also the economy overall. Improving supports to families, through policies like a Canada-wide childcare system, will better position Canada for long-term prosperity.
A Canada where more people live in denser, well-planned cities will be a Canada that is cleaner, greener, more prosperous and with a higher quality of life. At present, housing is becoming increasingly unaffordable for young Canadians and diminishes the country's value proposition to potential newcomers. That must change.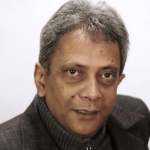 A multiple-award winning journalist, Fabian Dawson is an internationally acclaimed author, filmmaker and media expert. His work over the last four decades spans the globe and he also serves as a consultant/strategic advisor to a variety of international companies. As deputy editor-in-chief of The Province, part of the Postmedia chain, Dawson led initiatives within a special publications group to provide directed content for a variety of organisations. He was named the 2019 recipient of the Bruce Hutchison Lifetime Achievement Award at Jack Webster Awards. Dawson has been invited by the governments of India, Malaysia, Taiwan, China, Hong Kong and the United States to act as a media observer/advisor on a variety of Asian-Canada issues. Dawson, now operates FD Media, which specializes in harnessing editorial assets to revenue generating opportunities.