A group of Hamilton residents are concerned over the decision by some newly-elected officials to cut off communication with a local newspaper over its crime reporting involving a Black suspect.
At a recent virtual community meeting, local municipal lawyer Herman Turkstra said the consensus among residents was that The Hamilton Spectator was a "major source of communication between (the) municipal government and residents and…that that line of communication…has to be maintained. 
"There was a general consensus that we will send a letter to our councillors and suggest that their decision (to not speak to the paper) is not appropriate," said Turkstra, a former member of Hamilton City Council, a volunteer with neighbourhood associations and occasional contributor to The Spectator. 
One week ago, 14 signatories — 10 of whom were successfully elected to Council and the Hamilton-Wentworth District School Board — published a statement on Twitter that took issue with a Spectator crime story published on Oct. 20. 
The alleged suspect in a September 2021 kidnapping that ended with one person killed was described as a Black 27-year-old man who had been vocal about the Defund the Police movement in a CBC segment in 2020. He is the fourth suspect charged in relation to the crime. 
The newspaper named the suspect, used their photo, and linked them to a prominent community organization where another Black councillor-candidate was executive director. The story was republished online a day before the elections.
The online story caught the eye of community members and the letter's signatories because it was markedly different from a separate but similar crime story reported the same week. That second story did not mention the suspect's name or use their photo. The alleged crime was a home invasion involving a shooting that also killed one person, ending in the arrest of a 22-year-old man. His race was not described. 
Turkstra says he understands the anger and concern over the original story in question "when the very same kind of offence was reported in the same week in a different fashion."
"There's a discussion to be had about this incident," he said. "And the councillors are perfectly entitled to get that conversation going." 
Hamilton Police told NCM today they are not releasing that suspect's details because the investigation is ongoing.
'Anti-Black racism in reporting'
While neither of the stories' facts are in dispute, 14 Hamilton residents said in their letter that the story about the Black suspect was "framed in a way that contributes to anti-Black racism…(and) is reflective of a journalistic practice that has perpetuated anti-Black racism in reporting." 
"The Spectator's reporting was dehumanizing, perpetuated stereotypes, and vilified community organizing," they wrote.
As a result, the letter's signatories said they are refusing to speak to the "paper of record" — the oldest in the city — until it apologizes and comes up with an action plan "that both addresses our concerns and is accountable to the communities and individuals who have been harmed by its actions."
Paul Berton, the Spectator's Editor-in-Chief, declined NCM's request for an interview, saying he did "not wish to inflame matters further."
Berton pointed to the op-ed he penned in response to the letter where he defended the original story, saying, "context is everything in news, and we endeavour to include it wherever possible."
"What goes into such decisions? Is the crime serious? Is the connection to the employer relevant? Do we have the information? Is there a public interest? It is standard practice in journalism, and this one met all those criteria," Berton wrote on Oct. 29.
Unsure of tactics
But Turkstra isn't sure how well the councillors' aggressive tactic has been received by Hamilton residents.
"There's a widespread feeling among the people that I talked to that it was not the appropriate response. It was in the wrong direction," Turkstra said, adding that the signatories should have instead gone through the National NewsMedia Council, a media ombuds organization, to officially lodge a complaint.
"That's where, in my personal opinion, the complaint should have gone."
Even some residents critical of The Spectator's reporting appear baffled by their decision to cut off contact with the paper.
"I agree with the reasons, however I don't support an embargo of publicly paid councillors not speaking to the press. We elect you to communicate our needs as tax-paying citizens to the press for open and clear communication," wrote @AndrewGerrioor in response to, Ward 2 Councillor-Elect, Cameron Kroetsch's Tweet. 
I agree with the reasons, however I don't support an embargo of publicly paid councillors not speaking to the press.

We elect you to communicate our needs as tax-paying citizens to the press for open and clear communication.

Also, not a fan of The Spec's reporting for years.

— Andrew G (@AndrewGerrioor) October 27, 2022
On Oct. 31, The Spectator published several comments from citizens and readers who were more critical of the officials' actions, with many saying they did not find the crime story to be problematic. 
"I was floored to read the accusations that were presented on social media with regard to The Spec's reporting of a recent arrest related to the awful home invasion/kidnapping/murder in Glanbrook," wrote an unnamed person. "I was even more disturbed to see that the newly-elected councillor for my ward, Craig Cassar, was at the top of the signatory list."
"I don't mean to appear naïve but fail to understand how this news story contributes to racism," David Roddick of Hamilton wrote, mentioning one person's actions do not take away from community organizations where the alleged suspect may have worked. 
One councillor relents
Ward 12 Councillor-elect Craig Cassar, one of the letter's 14 signatories, announced yesterday reopening communication with the paper after receiving feedback from constituents.
"It remains my view that the nature of the article perpetuated anti-Black racism, and needed to be questioned," Cassar said in a thread of tweets on Thursday. 
I have received much feedback from Ward 12 constituents since I shared an open letter to The Spectator on October 27th that included my name. I am encouraged that much of it has been supportive, acknowledging the need to build a more inclusive city. Many of you have also 1/4

— Craig Cassar (@CraigCassar) November 3, 2022
Cassar said online he has already begun the process of reaching out to The Spectator, and will continue speaking to the paper, Hamilton residents and community groups "to address racism in all its forms and build a more inclusive city for all of us." 
As newly-elected councillors and student board trustees settle into their new roles, strengthening relationships between the municipalities and the Black community will continue to be thrust into the political sphere.
In a survey conducted by the Hamilton Anti-Racism Resource Centre, 82 per cent of the 575 participants reported racism as an issue in the city — 79 per cent of whom reported personally experiencing or witnessing racism in the past year. The survey further showed evidence that those who reported experiencing racism, reported more than one incident within the past year. 
Black residents now account for five percent of Hamilton residents, according to the latest Statistics Canada's 2021 Census.  The rapidly changing demographics of the city include 29 per cent first-generation immigrants. Black residents account for the second-largest population of racialized people in Hamilton, next to South Asian.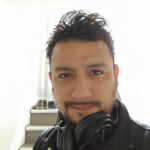 Fernando Arce is a Toronto-based independent journalist originally from Ecuador. He is a co-founder and editor of The Grind, a free local news and arts print publication, as well as an NCM-CAJ member and mentor. He writes in English and Spanish, and has reported from various locations across Canada, Ecuador and Venezuela. While his work in journalism is dedicated to democratizing information and making it accessible across the board, he spends most of his free time hiking with his three huskies: Aquiles, Picasso and Iris. He has a BA in Political Science from York University and an MA in Journalism from Western University.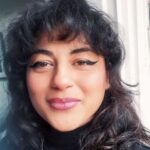 Keitlyn (they/them) is a multi-media journalist residing in Scarborough, Ont. They are interested in long-form journalism that highlights the visibility of BIPOC expression. True to millennial form, they are a small business owner, carpenter and freelance photographer. They were interested in NCM as it understands the "big picture." Journalists are dedicated to truth and democracy. Our communities have not always had access to these privileges. NCM is filling in a large gap that North American media has long neglected.