Ontario's Workplace Safety and Insurance Board (WSIB) is reviewing how it assesses injured migrant workers' cases, which it expects to take six months.  
But that's only because the Workplace Safety and Insurance Appeals Tribunal found the Board had shortchanged four migrant workers of their benefits for years and should therefore compensate them accordingly.
"To ensure we are taking a consistent and fair approach that recognizes the realities of people's local labour markets after they return home, the WSIB will be conducting a review of how claims for people in the federal Seasonal Agricultural Worker program [SAWP] are handled," Christine Arnott, WSIB's public affairs manager, told NCM in an email statement.  
"This review will clarify how the claims are adjudicated and will determine whether previous decisions should also be adjusted. People whose claims are under review will be contacted directly by the WSIB in the coming weeks."
WSIB's statement did not address specific questions about whether a comprehensive review would go back to when the Board began working with migrant workers, or whether it will officially update its policy. 
For its part, the Tribunal's Sept. 15 decision determined the WSIB had ended Loss of Earning (LoE) benefits for four Jamaican migrant workers after 12 weeks, sometimes less, after incorrectly claiming they were able to do other jobs in Ontario.
That practice, known as "deeming," goes back to at least 2005, says Maryth Yachnin, one of the workers' lawyers with the IAVGO Community Legal Clinic. It allows the Board to "deem" any injured migrant worker able to work in a suitable replacement job, whether that job exists or not, and cut their benefits accordingly. Advocates, including Yachnin, call the practice "racist" and "xenophobic," as it excludes migrant workers for no good reason. 
In her decision, Tribunal Chair Rosemarie McCutcheon recognized "the relevant context" of "the undisputed existence of anti-Black racism in Ontario, the vulnerable employment status of SAWP workers, and their challenges in accessing health care both in Ontario and in their home countries."
Vindicated
Leroy Thomas, 48, is one of the migrant workers who won the case. He had been coming to work in Canada's farms since 2001 as part of the SAWP. In 2017, he suffered a permanent back injury that left him unable to work. Though he received some benefits initially, they stopped in 2018, shortly after being repatriated.
Having fought this case since then, a bed-ridden Thomas told NCM over Zoom, from Jamaica, that "words can't explain" how happy he is with the decision "six long years" after his injury. Anthony Brown, another migrant worker also on the Zoom call whose case dates back to 2006, said he felt "speechless" and "overjoyed … [because] roughly for 17 years, I've been suffering."
But it shouldn't have taken this long for them to get justice, says Yachnin. Finding the practice "absurd," she says they have been fighting the WSIB to change their policy for nearly two decades – "but they have been dug in that entire time."
That's why she thinks that without the Tribunal's decision, "there's no way" the WSIB would have brought any of this to light. In fact, she says, even after a different favourable decision (for the workers) from the Tribunal in 2017, "the board sought reconsideration of it."
"There's no indication they would have changed this position if the Tribunal hadn't stepped up. And the only reason that the Tribunal stepped up is because workers forced it," she says.
In its statement, the Board says "over the past few years there have been different views shared around how to determine work that is 'suitable and available' for an injured or ill migrant worker after they have returned to their home country," including from the Tribunal.
But Yachnin says that's not an excuse, given how much advocacy workers and their allies have done around these issues for decades.
"In that whole time, workers have talked with the Board directly about how this policy has affected them and the way it has disposed of them," she says. "[Meanwhile] all  of our clients have been forced into poverty."
'My life totally changed'
It took two visits to the hospital after his injury, for Thomas to be repatriated to Jamaica by his employer. 
After that, he knew he would not be able to pass the mandatory full-body medical exam that migrant workers are required to pass to be accepted into the program. That includes a physical exam, urine and blood work, and chest radiography.
"Nobody's going to hire you with that injury," he explains. 
Despite knowing this, WSIB ended his benefits after 12 weeks, deeming him able to work in Ontario as a parking lot attendant. That decision left him destitute and unable to continue working as a barber in Jamaica, which he had done for years.
"I had never experienced hunger like I did since 2019, when all my savings were [spent]," he says. 
"When I picked up this injury, my life totally changed."
'Every year, suffering' 
Since April 2022, the WSIB has been giving rebates to eligible employers. That year alone, they "distributed approximately $1.2 billion to eligible Schedule 1 businesses" thanks to "strong operational, financial and investment management," according to their webpage. 
There is currently about a $6-billion surplus. Ostensibly, that money is going to businesses with low records of workplace injuries.
But Sang-Hun Mun, an organizer with Injured Workers Action for Justice, a grassroots group that supported the workers through their appeals, says the surplus only exists because they are "cutting into workers benefits and not paying health care for the injured workers."
"It's intentional to create the surplus and pay back the employer," he says, explaining that the reason many businesses have a good record of workplace injuries on paper is precisely because they simply repatriate injured workers before they can even report their injuries.
"They don't even have to provide the reason why they have to send them back," he says, which is why he calls the Tribunal's decision "historic."
Yachnin says workers are often "afraid to report workplace injuries because they know the consequences," which can include "losing your job, not having a chance to return to the program, and being immediately tossed back out of the country."
"They just get somebody to fill your space," adds Thomas.
Barriers to health care
One glaring issue of the Temporary Foreign Worker Program and the SAWP that advocates have been fighting for decades is the fact that migrant workers arrive on a tied-work permit. Yachnin says that allows employers to "mediate" workers' access to health care while in Canada, including being driven to the hospital and to doctor appointments. Sometimes, employers are even present during those appointments.
"There are so many barriers to getting access to that health care that start from the day of injury," she says.
A recent report by The Centre to End Human Trafficking and the FCJ Refugee Centre confirmed that migrant workers "have limited access to Canadian healthcare services," which worsened during the height of the COVID pandemic.
"Only 43 per cent of participants were able to access general health care during the pandemic. In part, this is because migrant labourers often work in rural communities that have limited access to hospitals and doctors' offices," it states. 
"In addition, migrant workers without status do not have access to the Ontario Health Insurance Plan (OHIP) or Interim Federal Health Program (IFHP) coverage. While this was true before the pandemic, the prevalence of the virus has made lack of healthcare access a pressing concern for many migrant workers." 
Thomas says the government should proactively let migrant workers know "where to go and what steps to take" when they are injured. That includes letting them know of WSIB's existence in the first place. 
Thomas says, like most workers, he had no idea that WSIB even existed until his second hospital visit following his injury.
Coding error
The Tribunal's decision came on the heels of news reports that found the WSIB had also been shortchanging Canadian workers on their LoE benefits for the last 20 years due to what the Board called a "coding error."
The WSIB has publicly apologized, through news reports, to the Canadian workers for the "coding error."
No apologies have been given to migrant workers yet. 
But Thomas doesn't need apologies. He wants to see action.
"Don't just talk," he says. "Walk the walk." 
"What I want to see – since they said they made an error – just from now on…put the system to do what it's supposed to do and let us get the benefit. That would be better than to come out and say you're sorry for something that you've created."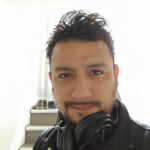 Fernando Arce is a Toronto-based independent journalist originally from Ecuador. He is a co-founder and editor of The Grind, a free local news and arts print publication, as well as an NCM-CAJ member and mentor. He writes in English and Spanish, and has reported from various locations across Canada, Ecuador and Venezuela. While his work in journalism is dedicated to democratizing information and making it accessible across the board, he spends most of his free time hiking with his three huskies: Aquiles, Picasso and Iris. He has a BA in Political Science from York University and an MA in Journalism from Western University.