Researchers at Toronto Metropolitan University are looking into harnessing the power of advanced digital technologies, including artificial intelligence, to improve migrant integration and the immigration system as a whole.
But it's not just an abstract policy study, said scientific director Anna Triandafyllidou, the Canada Excellence Research Chair in Migration and Integration at TMU. With advanced technologies like AI permeating virtually every aspect of our lives – from smartphones to smart homes and smart cities – the idea is to make migrant participation through those technologies "mainstream in all areas of life," she told NCM.
"We want to see migrant integration in the context of this broader socio-economic and political transformation that is happening," Triandafyllidou said. "We are advocating that migrant integration is not a specific area of public policy, but it needs to be mainstream….If we're looking into cities, urban planning and housing, migrant integration is part and parcel of that."
Last month, the Canadian government announced a $1.4B investment through the Canadian First Research Excellence Fund (CFREF) of 11 large-scale research initiatives. 
York University, for instance, is receiving $105.7M to lead research with Queen's University into the potential benefits and risks of AI for humanity. The University of Toronto also recently received a historic $200M to work on "self-driving labs" that use advanced technologies to accelerate the discovery of new materials and molecules, such as the ones used in medicines.
At TMU, the 'Migrant Integration in the Mid-21st Century: Bridging Divides research program – which will receive $96.8M over seven years – is the only social-science program and the only one explicitly looking into immigration holistically, according to Triandafyllidou. 
Researchers from TMU, Concordia University and the University of British Columbia are looking into four thematic research streams: immigrant health and well-being, employment and lifelong learning, place and infrastructure, and citizenship and participation.
"We feel that migration and the social innovation it brings is the glue that makes everything else possible," Triandafyllidou said. "You can't come up with the best smart building, or the best smart transportation system, if you don't know if this is what is serving the communities and their particular needs."
Real-life solutions
One area where the research is meant to help is with foreign credential accreditation — a cumbersome and expensive process that too often pushes immigrant professionals into so-called "survival jobs."
Many foreign professionals ignore this before immigrating, meaning many of them and their families are left in precarious situations during that process, which can take years and thousands of dollars to complete. 
Triandafyllidou said one way technology could help is by allowing immigrant workers trained in regulated professions like healthcare to complete much of the accreditation process from their home countries. This would allow them to move to Canada once in-person internships are required. 
"People say, 'If I knew about this whole accreditation process, I could've done part of it when I was back home and I had my business or my professional practice,'" she said. "That's where technology could facilitate this: people could do online training, online assignments, even simulations while they're still at home and prepare for their arrival."
For unregulated professions, it could help employers familiarize themselves with potential employees before they come in order to best leverage their skills and experience. 
Triandafyllidou said it's "mind boggling" that in a multicultural place like Canada – especially in metropolises like Toronto and Vancouver – "employers cannot appreciate the skills and experience that people bring from another country and another context." 
"If we know that there are employers looking for skilled professionals and we can find skilled professionals in any geography, how do we familiarize the two parts so when these skilled professionals come to Canada, they're not put at the lowest level job to start from scratch?," she questioned. "This is where advancements in technology can create real-life type solutions."
Quantity vs. Quality
For the most part, immigration policy analyst Andrew Griffith welcomes the news. However, he cautions that academic research too often champions higher levels of immigration without critically analyzing its impacts on domestic socio-economic conditions like housing affordability and availability, access to health care, infrastructure, urban areas and the environment.
Griffith hopes researchers will ask the "really big questions" that look into "whether large numbers (of immigrants) make sense in today's environment."
"It's not the numbers," he told NCM. "It's how well the numbers actually do, whether economically or socially, and how Canada can accept that many people in a way that improves the quality of life for everybody, not just a few."
Trindafyllidou agrees, saying it's not just about bringing more people and growing the economy, but also being "aware that we need to put the structures in place for people to succeed." 
To that end, the sociology professor said the research is looking into the impact that migration has on domestic policies including transportation and housing from various interdisciplinary perspectives, from engineering to smart city technologies to infrastructure.
"This is not to say that migration is either the problem or the solution," Trindafyllidou said, but a vital factor to study to "help local, provincial and federal authorities create the right legal and financial support frameworks."
Their work will also help settlement agencies provide better quality of service to newcomers, she said, through the creation of proper hybrid models and social media outreach training, for example, which many agencies and officers lack.
While organizations often keep track of the number of newcomers they service, said Triandafyllidou, TMU's research can help track the progress of newcomers after they've received settlement services. 
"Metrics are important – so you want to know that we served 200 people – but you also want to know if these 200 people that you served, did they solve their problems?" she explains. 
This data is important, as it helps them understand the specific needs of different demographics. For instance, through past research they have found out that, contrary to their beliefs, many newcomers in rural areas are prepared to travel long distances to see their case workers rather than through online meetings.
"I would never have imagined that. So, this is where we can help and find ways to do things better," Triandafyllidou said.
Room for improvement
In 2021, then-immigration minister, Marco Mendicino, announced a $1B investment to "modernize the immigration system" through the technical infrastructure.
While it's unclear exactly how much that investment has paid off thus far, Triandafyllidou said she is confident this research will produce more tangible results that will help current and prospective newcomers without having to wait for it to conclude. 
"Canada … needs to stand up to the promise that it's making to people," she said. "There is this feeling that, yes, people have to do their homework before they come, but when they come here, you have to deliver the promise, and there is certainly big room for improvement."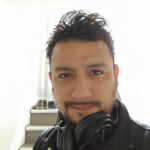 Fernando Arce is a Toronto-based independent journalist originally from Ecuador. He is a co-founder and editor of The Grind, a free local news and arts print publication, as well as an NCM-CAJ member and mentor. He writes in English and Spanish, and has reported from various locations across Canada, Ecuador and Venezuela. While his work in journalism is dedicated to democratizing information and making it accessible across the board, he spends most of his free time hiking with his three huskies: Aquiles, Picasso and Iris. He has a BA in Political Science from York University and an MA in Journalism from Western University.