Having escaped death threats in Pakistan as a result of his work, an Ontario journalist says similar threats from the South Asian-Canadian community here have led to his self-censorship.
That's partly because "Canada isn't the same as it was 20 years ago," says Mohsin Abbas, referring to what he considers politics of division, hate and disinformation sowed by some politicians and growing religious intolerance from "some elements" in those communities.
"I really want to inform people, educate people, new people who are coming here who want to arrive to work as a journalist, that I am censoring myself in Canada," says Abbas, who is featured (along with 23 others) in the News Media Canada's recent book, Champions, which marked this year's National Newspaper Week and celebrates renowned journalists.
"Canada in 2002 and Canada in 2023 are different. I feel unsafe to speak my mind. I am worried and afraid for the safety of myself and my fellow investigative journalists from our South Asian communities."
Abbas fled Pakistan in 2002, after receiving threats for his journalism work during the military dictatorship of Pervez Musharraf. Since then, he has opened and revived local newspapers across Canada.
In 2014, he again received death threats while working as a journalist in Halton, Ont. That time, it was from a failed Mississauga mayoral candidate originally from the same region in Pakistan as Abbas and his family, after Abbas published an opinion piece titled "How Pakistani candidates embarrass us in Canadian polls."
As a result, Riazuddin Ahmad Choudhry, 69, was charged with uttering death threats and dangerous operation of a vehicle.
He says threats like these and the latest diplomatic riff between Canada and India have made it impossible to work freely and without fear. He says he sees a "growing divide" brewing, namely between more recent waves of Pakistani and Indian newcomers on both sides of that diplomatic conflict, which has made him tread carefully in order to avoid becoming the "victim of a proxy war" between them.
The result is that he has "shied away" from covering important investigative stories including the Khalistan movement in Canada (which calls for an independent Sikh state in India's Punjab region), the "suspicious death" of Pakistani human rights activist Karima Baloch in Toronto in 2020, and "student visa frauds among Indo-Canadian communities," among others.
"I am afraid even to investigate some stories in my own Pakistani-Indian communities, because if I will touch those stories, I will be in trouble," he says.
"I wanted to give my full 100 per cent, but unfortunately I believe some elements in the South Asian communities are not ready to know the truth."
NCM reached out to Salma Zahid, MP for Scarborough Centre and the MP for Mississauga-Erin Mills, Iqra Khalid — both of South Asian descent — to ask about Abbas's claims of political and religious intolerance within the South Asian diaspora, but did not hear back by the time of publication.
Champion of Truth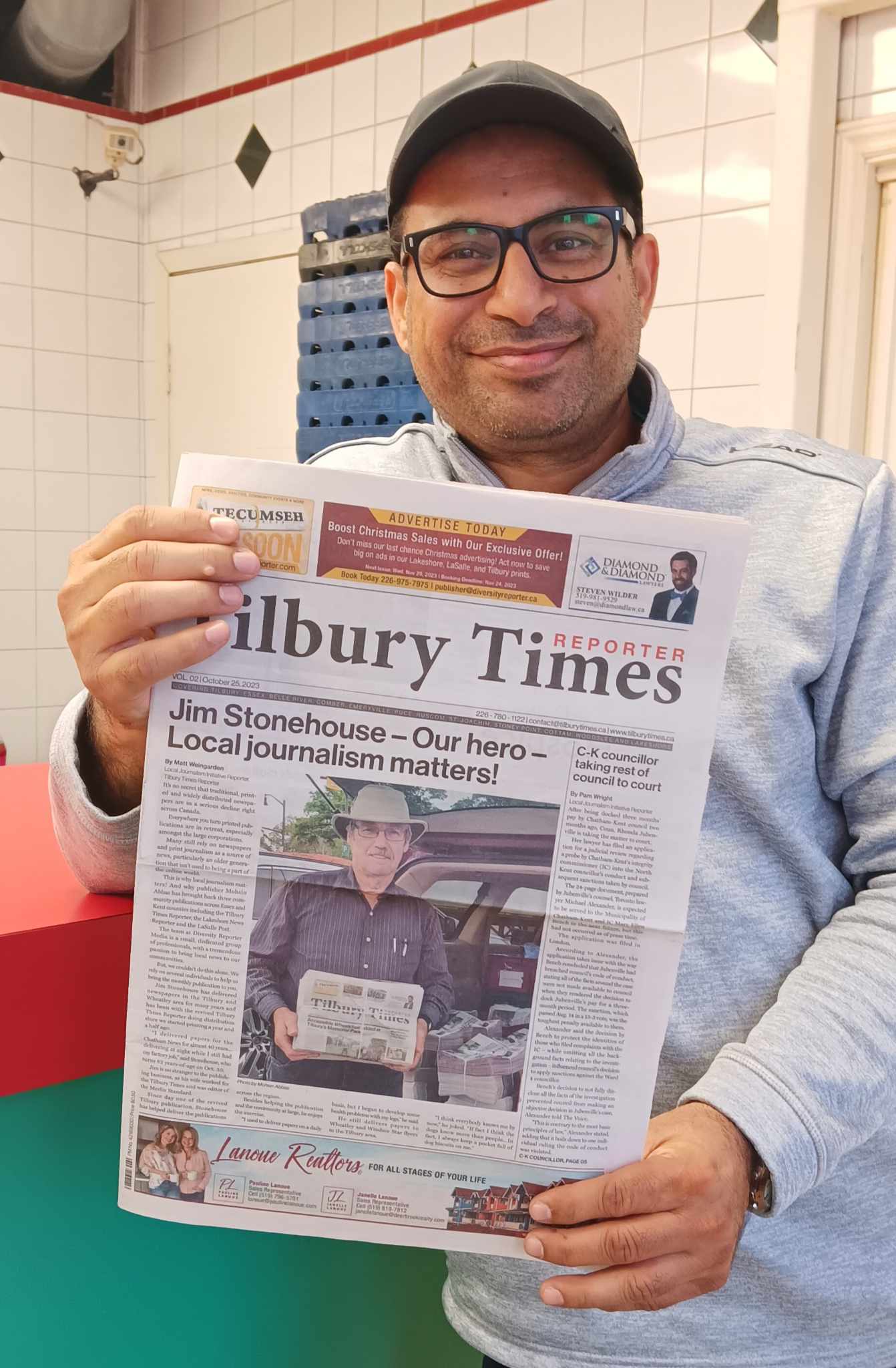 Abbas' career spans decades, beginning with the Daily Pakistan in the early 1990s.
After arriving in Canada as a refugee in 2002, he enrolled in a program at The Hamilton Spectator newspaper, which offered foreign-trained journalists Canadian experience, then began reporting for various South Asian publications.
He worked in newsrooms, big and small, in Ontario, Saskatchewan, and British Columbia, and he has amassed plenty of accolades, awards and nominations for his tenacity.
In 2008, he started the Diversity Reporter, a weekly multilingual print newspaper in Victoria, B.C. and in 2011, the publication won an inaugural innovation award for best innovative practices reflecting Canada's diversity. In 2013, Abbas was nominated for B.C.'s Nesika Awards for excellence in cultural diversity.
But what keeps him going is his commitment to amplifying local stories. Though he lives in Guelph, Ont., he says he's constantly traveling to Milton, Tilbury, Lakeshore, and LaSalle, where he's the publisher of the Milton Reporter, Tilbury Times Reporter, Lakeshore News Reporter and LaSalle Post Reporter.
While in town, he attends community events and gives away home-grown plants to the locals, a project he has dubbed Plants for Peace in honour of the four members of the Afzaal family who were struck dead on June 6, 2021 in London, Ont. in what prosecutors are calling a terrorist attack.
"I don't have a big family in Canada, so I just wanted to share with my Canadian family," he says, adding he often just "pulls into gas stations" to give away plants and strike up conversations.
All of his efforts point to one thing: A commitment to local, independent media.
"This is the time when (independent) media is needed the most," he says. "When multi-billion dollar corporations were closing, shuttering the papers, we opened at that time … If communities want to thrive, they need to support independent media."
Abbas says being one of the 24 people featured in Champions felt like "somebody is finally acknowledging" the work that immigrant journalists are doing.
"Especially when nobody cares about media first, then print media, then ethnic media, then even journalists – we come in last – it's encouraging for many more people … who are taking risks launching publications."
Legacy
Though Abbas has a plethora of work to his name, he says some pressing issues that need more attention are the ongoing silencing of women and youth voices within South Asian communities.
"There's a handful of women who are free, I think, but many women, especially Muslim women, are still oppressed. And they need a voice in Canada," he says.
That's why he suggests that instead of the traditional European backpacking trip, young emerging journalists should take risks, "leave mom's home," and travel to small communities across Canada that are losing their local papers. Yes, it's risky and very sacrificing work, he says, but "eventually, it's fruitful."
It's also necessary, Abbas said.
"Start a small online publication, even print one page, black-and white-photocopy newspaper – I guarantee you, it will sustain…and it will help everybody in the community."
Abbas says while he loves what he does, he is considering passing the torch to the young generation of journalists he mentors after "five more good years" of training. In the meantime, he will continue doing what he does best: Speak his mind.
"I never came to Canada to buy a mansion, or fancy cars. I came to speak my mind," he says.
"And I'm proud and happy that at least I'm doing it – yes, with a lot of care and censorship, but I'm still rolling the dice and hope I can keep it going for a few more years until young people can take over."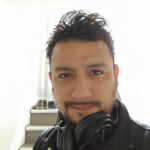 Fernando Arce is a Toronto-based independent journalist originally from Ecuador. He is a co-founder and editor of The Grind, a free local news and arts print publication, as well as an NCM-CAJ member and mentor. He writes in English and Spanish, and has reported from various locations across Canada, Ecuador and Venezuela. While his work in journalism is dedicated to democratizing information and making it accessible across the board, he spends most of his free time hiking with his three huskies: Aquiles, Picasso and Iris. He has a BA in Political Science from York University and an MA in Journalism from Western University.