The World Sikh Organization of Canada (WSO) says it is deeply concerned that Facebook and Instagram are renewing attempts to censor Sikh content on its social media platforms.
 "In the current wave of censorship, content related to the Khalistan movement and prominent historical figures in the movement has been targeted in addition to posts critical of the Government of India," the WSO said in a statement.
Some pages have been removed completely while other users have been restricted for 30 or 60 days from posting or commenting on the social media platform, WSO said, adding censorship campaign coincides with the commemoration of the November 1984 Sikh Genocide.  
The 1984 anti-Sikh riots, also known as the 1984 Sikh Massacre, was a series of organized pogroms against Sikhs in India in response to the assassination of former prime minister Indira Gandhi by her Sikh bodyguards. 
Official records say over 3,000 Sikhs were killed but Sikh groups estimate over 30,000 were murdered throughout India and over 200,000 were displaced.
The Indian High Commission in Ottawa has also raised the issue of rising activities by the Sikh separatist Khalistan movement in Canada. Canada is one of the few countries, according to the Indian government, where pro-Khalistani elements are becoming active once again.
Elements of the Khalistani movement have been linked to the bombing Air-India flight 182 in 1985 by Sikh militants which represent the largest mass murder in modern Canadian history.
But many in the Sikh community feel there are few supporters for Khalistan in Canada today.
Manjeet Singh, who has lived in Surrey for the last 25 years, said he is also fed up with listening to the so-called warnings.
"Sure there are some who want a separate state of Khalistan but they are a small minority…the majority of the Sikhs are not militants," he said, adding such talk will only further alienate Sikhs from India's central government.
Online censorship
In the current wave of censorship, Facebook censored the posting of a Times of India article about Indian embassies gathering data about the Sikh diaspora. 
Last July, the WSO released a report on the crackdown on Sikh social media by Indian authorities.
The report, entitled Enforcing Silence:  India's War on Sikh Social Media, made several recommendations to social media platforms.  One key recommendation was that social media platforms establish a dialogue with the WSO and other Sikh stakeholders to identify Sikh historical figures being reported for censorship by Indian authorities and to better understand issues such as Khalistan and the 1984 reprisal against Sikhs.
No attempts have, as of yet, been made to initiate such a dialogue, said WSO.
"It is shocking that Facebook and Instagram are following the lead of the Indian government in cracking down on Sikh content.  It is even more disturbing that these censorship campaigns take place in conjunction with the Sikh community's commemoration of the events of 1984 in June and November," said WSO President Tejinder Singh Sidhu.
"The vast majority of the targeted pages and posts are not offensive and simply present facts or history that the Government of India wishes to silence.  The Sikh community will not be silenced," he said.
Last Sunday, members of the Sikh community held a vigil to mark the 36th anniversary of the 1984 Sikh riots at Holland Park in Surrey. It was organized by a group calling itself Indians Abroad for Pluralist India.
Among those who addressed the gathering were Surrey Member of Parliament, Randeep Singh Sarai.
'Lest we forget this day when thousands of Sikhs were brutally killed in a state sponsored massacre on the streets of Delhi…This was a Genocide and humanity will never rest until those responsible are brought to justice,' he posted on Facebook.
As per the 2016 census, there over 468,000 Sikhs in Canada out of which about 200,000 live in British Columbia.
Neither Facebook nor Instagram has responded to NCM for comments on this article.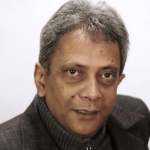 A multiple-award winning journalist, Fabian Dawson is an internationally acclaimed author, filmmaker and media expert. His work over the last four decades spans the globe and he also serves as a consultant/strategic advisor to a variety of international companies. As deputy editor-in-chief of The Province, part of the Postmedia chain, Dawson led initiatives within a special publications group to provide directed content for a variety of organisations. He was named the 2019 recipient of the Bruce Hutchison Lifetime Achievement Award at Jack Webster Awards. Dawson has been invited by the governments of India, Malaysia, Taiwan, China, Hong Kong and the United States to act as a media observer/advisor on a variety of Asian-Canada issues. Dawson, now operates FD Media, which specializes in harnessing editorial assets to revenue generating opportunities.