The diplomatic rift between Canada and India is growing tenser by the day, with India telling Canada this week that it must repatriate 41 diplomats by Oct. 10, a move that would remove the majority of Canadian diplomats in the country.
The war of words erupted after  Prime Minister Justin Trudeau declared that the Canadian government has "credible allegations potentially linking" the death of a Canadian citizen to agents of the Indian government.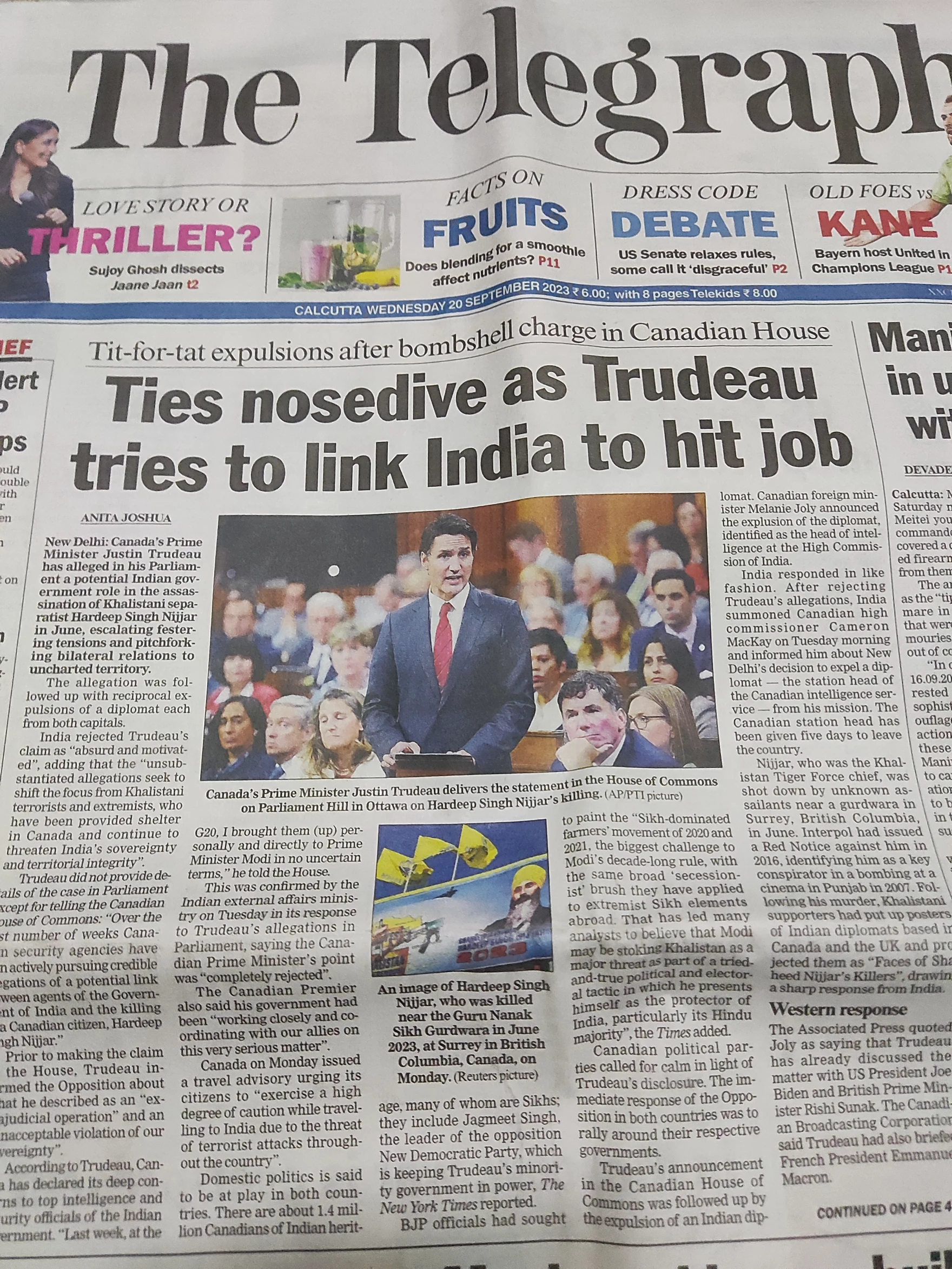 India rejected these allegations, calling them "absurd."
Since then, tensions between the two countries have escalated quickly – both countries have expelled senior foreign diplomats, India has halted visa processing for Canadian citizens, and is calling for Indian citizens in Canada to exercise caution.
How did two Commonwealth countries with nearly a century of migratory history, good diplomatic relations, and a free trade agreement in the works, get here?
In June, Hardeep Singh Nijjar, a Sikh leader and activist was shot dead by masked gunmen outside a Gurdwara in Surrey, British Columbia, a city in the Greater Vancouver area. Indian authorities allege that Nijjar was a terrorist and had announced a cash bounty for any intel on him. The Khalistan or separatist movement has little momentum in India, but in recent years, it has gained traction in countries with a large Sikh diaspora.
The Sikh diaspora in Canada
Sikhs are an ethno-religious group that make up two per cent of Canada's population.
"Punjabis and particularly, Punjabi Sikhs are seen as the dominant face of the South Asian community in Canada," explains Neilesh Bose, a professor of modern South Asian history and migration at the University of Victoria, in B.C. He goes on to explain that a significant number of soldiers in the British military in the 19th Century were Punjabi Sikhs. And Sikhs in the British military were deployed in many parts of the empire, including Canada.
Another group of Sikh farmers and agriculturalists were dislocated from Punjab due to famine and laws on land ownership. In British Columbia, land was abundant and there was a perception that work is available and accessible. Through these early immigration patterns, many Sikh Punjabis found their way to Canadian shores, and went on to prosper here. For example, Jagmeet Singh, leader of the New Democratic Party, is Sikh. In 2015, four Sikh ministers were appointed to Cabinet, in an example of Canadian diversity.
A brief history of the separatist movement 
The Khalistan movement is a separatist movement that originated in the 1940s, during the Indian subcontinent's struggle for freedom from the British Empire. The movement calls for a separate, independent state Khalistan (Land of the pure), in the Punjab region of India.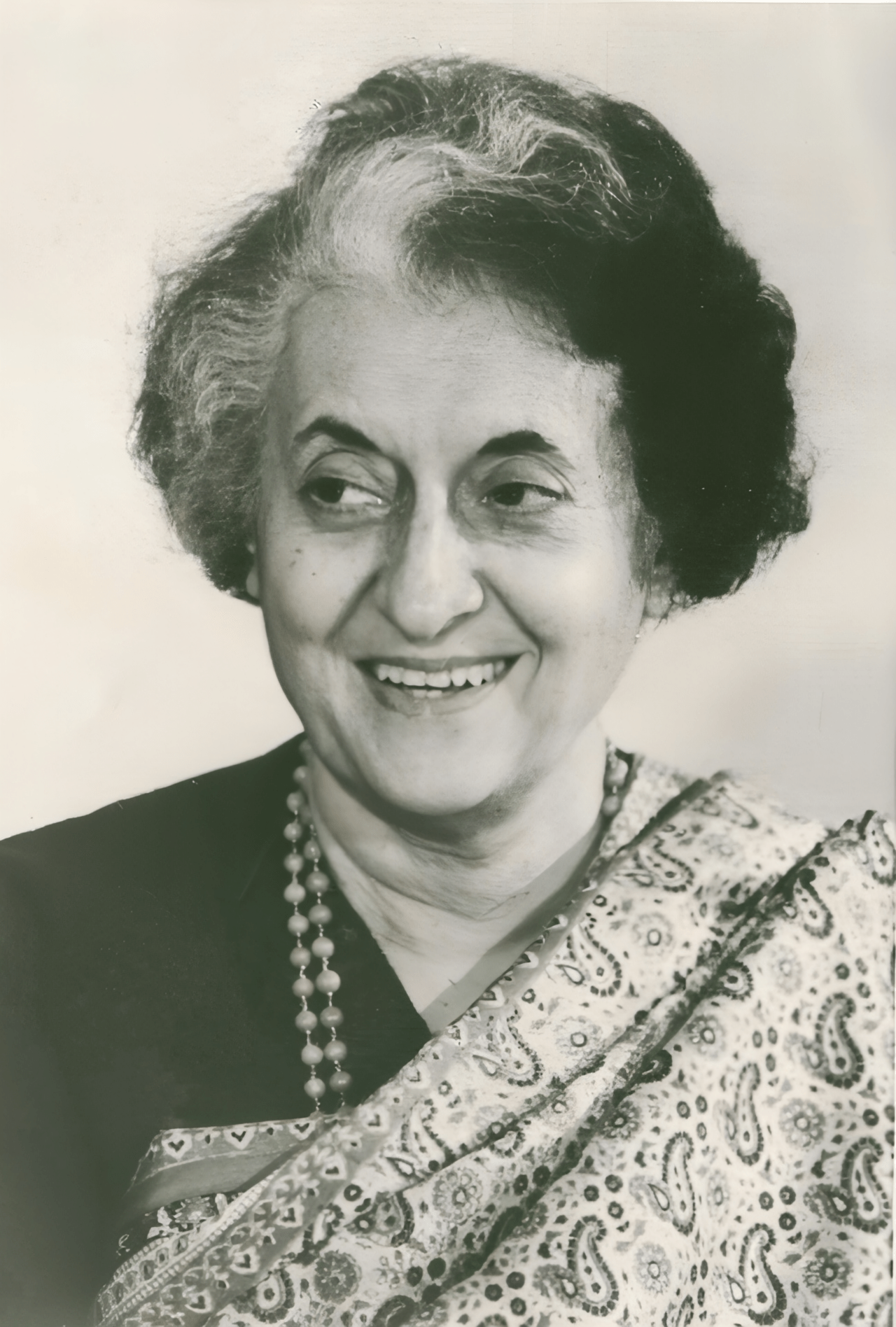 In June 1984, the Indian armed forces – upon the orders of the then-prime minister, Indira Gandhi – stormed the Golden Temple, one of the holiest sites for Sikhs, to evict separatists who had taken refuge in the temple. A few months later, in October, Gandhi was assassinated by her Sikh bodyguards. 
Over the next few days, an anti-Sikh pogrom engulfed New Delhi, leaving in its wake, over 8,000 deaths and forced disappearances. Many young Sikhs, fearful for their lives, sought asylum in Canada. 
The following year, in 1985, an Air India flight from Canada to India carrying 329 passengers was bombed by Sikh separatists, killing all on-board.
Khalistan movement among the Sikh diaspora 
India considers the Khalistan movement a threat to national security and lists several pro-Khalistan groups as "terrorist organizations" under its Unlawful Activities (Prevention) Act.
In recent times, the Indian government has cracked down on the Khalistan movement in India and arrested prominent activists. In response, Khalistan groups have carried out rallies across Canada, the United States, the United Kingdom, and Australia. Over the past year, pro-Khalistan groups have pulled down the Indian flag and defaced Indian consulates in London and San Francisco; several Hindu temples across Canada and Australia have been vandalized with anti-India and pro-Khalistan graffiti.
A month after Nijjar's death, a poster for an event in Brampton, Ont. was circulated alleging that the India High Commissioner and Toronto Consul General are the "faces of Nijjar's killers," and included the words "kill India."
The murder of Nijjar, this past summer, is at the centre of the diplomatic rift. India maintains that individuals like Nijjar were part of a vast, violent militant network. In response to Trudeau's statement, the Indian Ministry of External Affairs states that Canada is seeking to "shift the focus from Khalistani terrorists and extremists who have been provided shelter in Canada, and continue to threaten India's sovereignty and territorial integrity." 
Balpreet Singh, spokesperson for the World Sikh Organization in Canada, explains that in terms of cultural affiliation, someone living in Punjab may have more similarities with neighboring northwestern countries of Pakistan and Afghanistan, rather than India. "The problem really has been that the state tries to create and impose an Indian identity, which over the past few years, has become a Hindu identity," Singh says. "And in the process, the Indian state has really proven itself to not be a liberal democracy that safeguards the rights of minorities."
He adds that the Sikh community holds several grievances, on issues back home and now, on foreign shores. 
"The nation won't allow a secessionist movement to exist freely, and anyone who talks about Khalistan is deemed to be a terrorist or an extremist," Singh says.
Bose adds that the Khalistan movement has had its ebbs and flows. "In Punjab, the major issues are practical, and somewhat mundane: education, jobs. The idea of a separate nation does not appear to be a solution to anybody's problems." 
However, there is the collective memory of 1984 and 1985.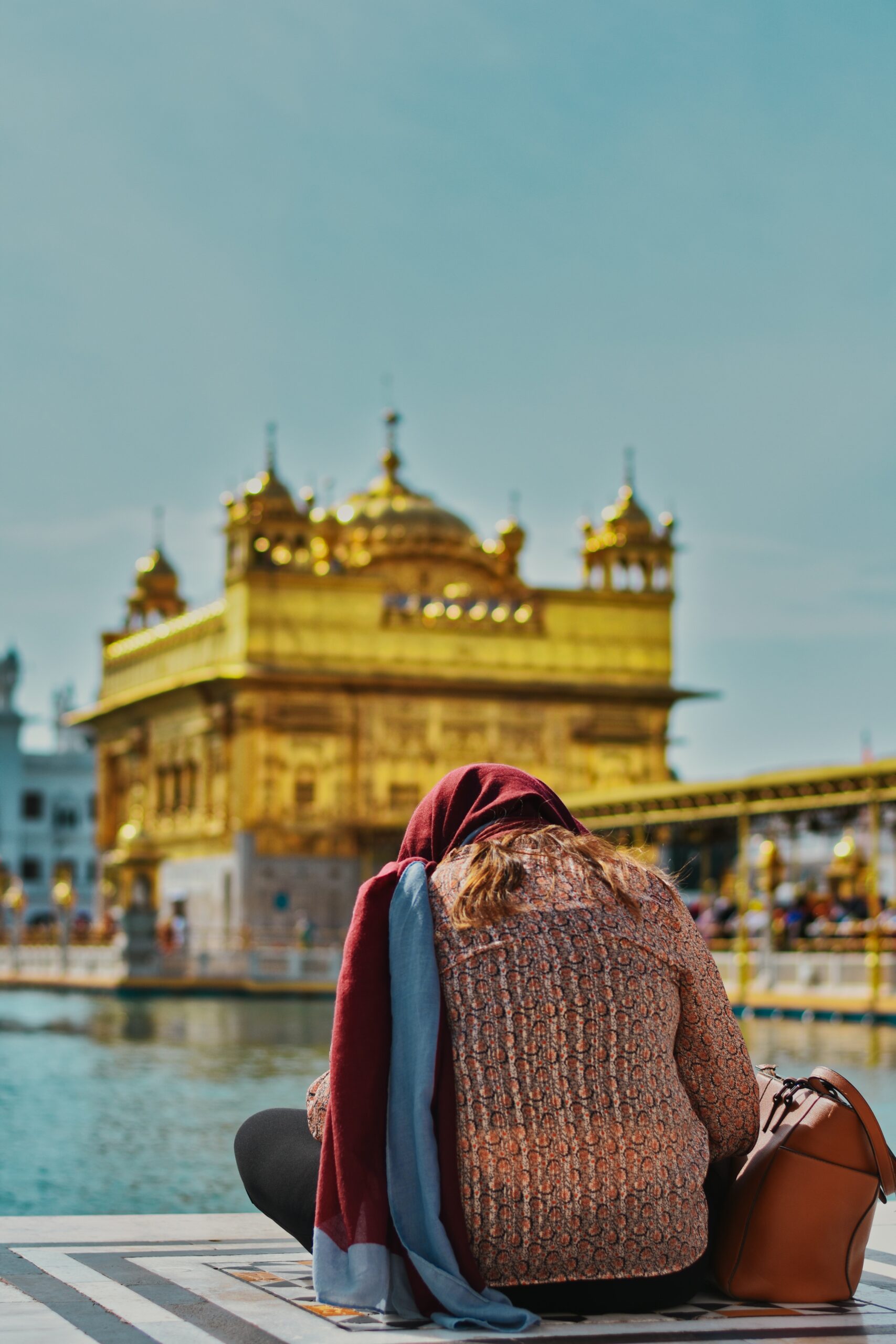 "There are plenty of Canadian Sikhs, who've had family members killed, kidnapped, or tortured by Indian forces," Bose says. 
"And one thing that connects Sikhs throughout Canada are memories of this suffering, and forging community here in Canada because of that experience."
Looking ahead: Indo-Canadian relations
India and Canada historically, have enjoyed good diplomatic relations. While perceptions may be changing, Bose notes that Canada is generally perceived as a safe, functional, and competent society. And the diplomatic rift may not deter Indians from choosing Canada as a preferred immigration destination.
When asked if Canada's statement may have been out of character, Bose agrees that it is "slightly" out of character for Canada to make a claim that antagonizes or alienates a very important trade partner.
"Canada is very concerned about security in the Indo-Pacific region and has an interest in providing a bulwark against China," he explains. "India being the largest democratic nation in the world, with deep historic links to Canada – it might seem odd for Canada to make any kind of statement that would alienate that relationship or anger India."
"On the other hand, Canada also maintains that its sovereignty has been violated and that the perpetrators of this crime should be brought to justice."
In the short term, he believes that until new information surfaces that would change the direction of the conversation, the stalemate will stay diplomatic. While he anticipates that the politics of anxiety and fear will hover, the century-long relationship between Canada and India is unlikely to deteriorate.
Families with transnational lives, Canadian investments in Indian banks and securities, Indian students and workforce boosting the Canadian economy – "the ties are way too intimate and extraordinary," he concludes.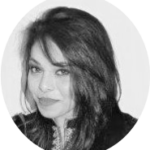 Shaistha
Khan is a Toronto-based freelance journalist and editor-writer who has lived and reported from Saudi Arabia and the wider Gulf region for more than three decades. Her byline appears in BBC Travel, Al Jazeera, National Geographic Traveller UK, Travel + Leisure, Lonely Planet, USA Today, Teen Vogue, Vogue Arabia, Harper's Bazaar Arabia, and several in-flight magazines. She is also an Oral Historian with the 1947 Partition Archive, a California-based archive that documents first-hand accounts of the 1947 partition of India and Pakistan. She is interested in socio-cultural issues at the intersection of immigration and international relations that impact the South Asian and Arab diaspora in Canada.