Immigrant settlement and integration organizations say that while the federal government's announced capping of immigration numbers is a step towards managing demand for services, more needs to be done to help them effectively deliver support to newcomers.
The federal announcement comes at a time when public perceptions of immigration are rapidly shifting. According to Environics Institute's latest report, 44 per cent of Canadians agree with the statement that "there is too much immigration to Canada," a 17-percentage-point jump from last year.
Leah Hamilton, vice dean of Research and Community Relations at Mount Royal University in Calgary, notes that public opinions towards immigration have become increasingly negative in recent years. "Often attitudes can become negative because it's perceived as a competition for resources, such as housing or employment opportunities," she says. "We're seeing a bit of scapegoating of immigrants for the housing crisis."
Last week, the Liberal government announced that it aims to keep its target of welcoming 500,000 new permanent residents in 2026. It will also maintain its target of 485,000 permanent residents for 2024 and 500,000 for 2025. In the news release, Marc Miller, Minister of Immigration, Refugees and Citizenship Canada (IRCC), emphasized that the plan "is tailored to support the labour market and economic growth," while coping with pressures on housing, healthcare and infrastructure.
In recent years, the federal government has upped the intake of immigrants to support gaps in the workforce and to deal with the realities of an aging population. Last year, Canada welcomed a record-breaking number of immigrants, adding over 437,000 permanent residents.
Settlement and integration organizations that New Canadian Media spoke to note that these numbers need to be coupled with proper support to ensure newcomers can smoothly integrate into life in Canada.
Settlement agencies struggle amidst budget cuts
Alfred Lam, executive director of the Centre for Immigrant and Community Services (CICS), sees the latest federal announcements on immigration as a positive for organizations like his supporting newcomers in the Greater Toronto Area. "I think it's a good sign in the sense that the government is recognizing that welcoming newcomers into the country is only a first step," he says, adding they require the proper infrastructure to support people once they arrive.
Despite this, he says he does not foresee the demand at CICS slowing down any time soon. "We're constantly struggling to keep up services for those who just arrived but also to keep taking care of clients who have been with us for a couple of years."
These pressures also come against the backdrop of recent funding cuts for settlement organizations. Kelly Ernst, chief program officer at the Calgary-based Centre for Newcomers (CFN), says the last federal budget resulted in a marked decrease in funding for immigrant-serving organizations and immigration generally. In July, for example,CFN was forced to lay off 65 employees due to cuts in government funding.
"[The budget] just doesn't fit with the level of newcomers arriving in Canada," Ernst said.
Like Lam, from CICS, he says the stabilization of immigration numbers does not necessarily mean demand will slow down. "I want to see that people are settled well and make sure that the supports for the half a million people coming here each year are in place," including funding for language classes, housing and employment.
Challenges with housing and healthcare
Tingting Zhang, a junior policy analyst at the C.D. Howe Institute in Toronto, says that she is glad that the IRCC is holding the numbers, but is also concerned about how realistic the target levels are. "As Canadians, we are welcoming to immigrants because we know they are beneficial to our economic growth. But, does Canada have the capacity to reach these targets [successfully], so that they contribute to Canada's prosperity?"
Zhang, who studies labour market shortages, changing demographics, and Canadian healthcare, highlights the fact that more than six million Canadians do not have primary care providers. She hopes that provincial governments will work more closely with regulatory bodies to streamline the foreign credentials and work experience recognition to address this.
"We want to make sure [the healthcare system] has the ability to treat and take care of patients in the Canadian system," she explains. "We have some good practices in a few provinces and also some international examples. I think the whole process can be sped up."
According to her, the question policy-makers should be asking is: "'What is the objective of economic immigration?' It should be designed to bring the best and brightest talent to Canada, so that they improve our economy."
Coming out of the pandemic, housing affordability has been top of mind for Canadians over the past year, with some citing concerns that immigration levels put added pressure on limited housing supply. Hamilton, the vice dean at Mount Royal University, suggests that this narrow focus doesn't take into account other factors affecting accessibility.
"The housing crisis is more than a decade long in the making, with myriad factors," she says. "We have to look at municipal zoning laws, developers and the role of Canadian governments." Hamilton hopes that will include more attention by federal and provincial governments on how best to support immigrants once they arrive, including putting enough money into resettlement.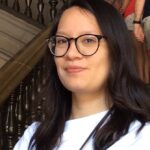 Katrya Bolger is a Thai-Canadian journalist. She writes about how national politics and policy impact Canada's immigrant communities. Since starting her career as a sub-editor for the Bangkok Post, she has spent over seven years writing and editing for various newspapers, magazines and non-profit organizations in Canada and abroad. Her written work has appeared in publications such as The Globe and Mail, Montreal Gazette and The Walrus.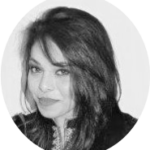 Shaistha
Khan is a Toronto-based freelance journalist and editor-writer who has lived and reported from Saudi Arabia and the wider Gulf region for more than three decades. Her byline appears in BBC Travel, Al Jazeera, National Geographic Traveller UK, Travel + Leisure, Lonely Planet, USA Today, Teen Vogue, Vogue Arabia, Harper's Bazaar Arabia, and several in-flight magazines. She is also an Oral Historian with the 1947 Partition Archive, a California-based archive that documents first-hand accounts of the 1947 partition of India and Pakistan. She is interested in socio-cultural issues at the intersection of immigration and international relations that impact the South Asian and Arab diaspora in Canada.