Writer Monique Polak admits that she refers to the Internet frequently for recipes, but the appeal of a cookbook is unmatched. "My daughter made that feta pasta recipe that was viral on TikTok, and it was delicious," she says. "I love that the Internet is such a great source for those who want to cook, but for me, it's about the stories. In that respect, a cookbook is unique." Polak, along with photographer Monique Dykstra, has compiled a special cookbook, The Secret is in the Sauce! featuring recipes from Quebec's first-generation immigrants and First Nations communities.
The book offers 19 recipes by senior Canadians who immigrated to Canada from around the world and two recipes from First Nations cooks, one Mi'kmaq and one Haisla. Including First Nations recipes alongside their international counterparts is a truly important addition as First Nations cuisine remains on the margins of Canadians' palate — a wrong that needs urgent addressing. 
The format of the book is straightforward: each recipe is introduced by an often moving portrait of the participant and their relationship to the dish they chose to share with the author. While each story is distinctly individual, using cooking and food as tools of remembrance and healing emerge as a universal theme throughout, both from the immigrant and the First Nations cooks.
Mi'kmaq chef, Norma Condo, who owns a restaurant in Pierrefonds, Quebec, is one of the cooks featured in the book along with her recipe for her corn, beans and squash stew called the Three Sisters Casserole. She mentions that most of the customers who visit her restaurant are non-Indigenous and are eager to learn why Indigenous food is so important to the First Nations community.
"If you look at the ingredients used in First Nations cooking, it is truly representative of what Quebecois cuisine is all about. Yet people know so little about it. But things are changing," says Polak. "People are curious about the Indigenous culture and the peoples' relation to their land and their food. We have a great deal to learn still, and food is an amazing way to do that."
Canada's Rich Culinary Landscape
The variety of recipes is astounding, going from snacks such as Italian Pizzette Fritte (a fried leavened bread), the more elaborate Lumpias (spring rolls) from the Philippines, to savoury dishes such as Salvadoran Pupusas (a kind of stuffed corn flour bread), Tarka Dal (creamy spiced lentils) from India, and Zereshk Polo Ba Morgh (Barberry Rice with Saffron Chicken), and desserts like Currant Cakes from Wales (fried, not baked), and a rich Caribbean Black Cake from Trinidad.
The Netherlands, Japan, Armenia, Hungary, Tunisia, and Syria are some of the countries represented in stories and recipes. With so many different cuisines featured next to each other in a single volume, the book is a testament to the extraordinarily rich cultural landscape created by immigrants: these cooks are our friends, colleagues, and neighbours, and these are the aromas and flavours coming from their kitchens. It also serves as a memory-keeper for present and future generations.
"When I cook torrejas – a Salvadoran dessert – during Easter, I remember all the gatherings with my whole family. My siblings, sisters-in-law, nephews, cousins, uncles, and friends would all come to my parent's house and we would eat torrejas with coffee after lunch. I feel very proud of my roots and of my country's traditions, and I hope readers will enjoy my pupusa recipe in the book," says Yaneth Arevalo, who immigrated from El Salvador in 2016 and who has been relying on her mom, Linda, for recipes during the pandemic.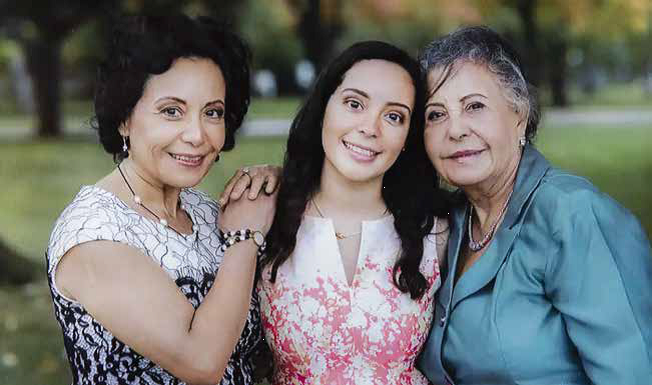 "I call her and she explains to me the procedure of each meal, plus she sends me the list of ingredients and the quantity I will need of each ingredient for the recipe," says Arevalo. 
Speaking of ingredients, a common lament among immigrant communities is not being able to find a particular condiment or vegetable that lends a dish its particular taste and flavour. The book includes endearing anecdotes of having ingredients "smuggled" into Canada. 
Eszter Andor, one of the cooks featured in the book, talks about asking relatives and friends traveling to Hungary to bring her back yellow peppers at a time when it was illegal to get them to Canada. Henri Nasr, whose fattoush recipe demands authentic sumac – an essential spice used in Middle Eastern cooking – says, "When people go to Lebanon, I beg them to bring me sumac."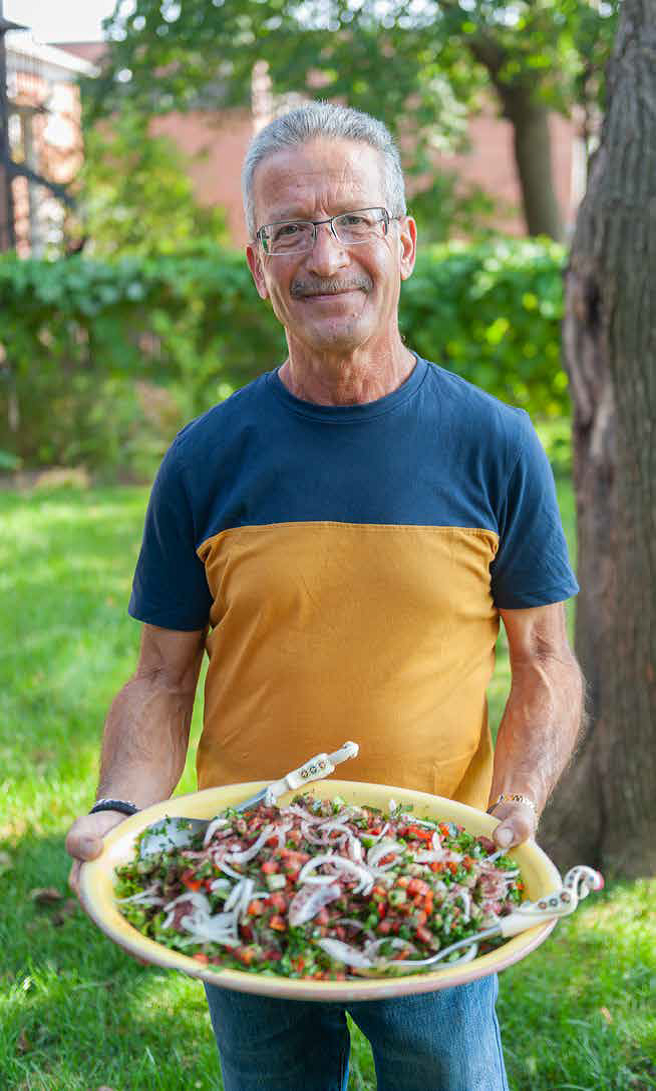 NCM's Test Kitchen
NCM tested two recipes from the book, Fattoush from Lebanon and Plum Kuchen from Germany. 
Fattoush is a salad consisting of romaine lettuce, tomatoes, cucumbers, radishes, parsley and mint. The salad is then covered with thinly sliced onions, olive oil and "lemony-tasting spice" sumac. This wonderful spice was widely available at the local halal store in the Vancouver suburb where we tried this recipe, so it was easy to shop for and prepare this salad for a quick Sunday lunch.
The rustic Plum Kuchen, or plum coffee cake, was a surprisingly delicate tasting cake, especially given the simplicity of the ingredients for the base: butter, sugar, eggs, flour, and baking powder. This basic batter is then covered in quartered fresh plums, a sprinkling of lemon juice, and cinnamon sugar before baking. The result is both beautiful to look at and a reminder that sometimes the humblest ingredients can combine into really splendid flavours.
Each recipe and story is illustrated with original photos of the dishes by photographer Monique Dykstra and archival or personal photos of the participants. The original photos by Dykstra are beautiful and appealing, an invitation for the reader to keep coming back to the book to try new recipes.
"Monique actually cooked at least 13 recipes at home because she needed to take photos. Because of the pandemic, she couldn't go into people's homes to shoot, and we had to do a lot of the interviews over the phone," says Polak. "It was fun, going back and forth with the recipes, measuring stuff out, we tried and coordinated as well as we could."
More importantly, reading and testing the recipes in The Secret is in the Sauce! felt like an act of cultural education and solidarity: these are recipes that, in many cases, have been passed down from generation to generation, and as such, they need to be protected and preserved. The Secret is in the Sauce! serves not only as a cookbook but a repository of tradition and memory.
The Secret is in the Sauce! – My Cooking, Our Heritage, is a new book by the Blue Metropolis Foundation, a Montreal non-profit working to bring people from different cultures together through the shared pleasure of reading and writing. To coincide with the release of the book, Blue Metropolis is launching a contest on June 14. One hundred copies of the book will be given away to participants who share a picture or story of their family's culinary history to the Blue Metropolis' Facebook or Instagram accounts using the hashtag #mycookingourheritage. The best recipes will receive a copy of the book.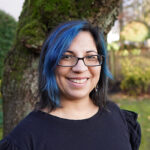 French Editor - Born in Venezuela, Andreina Romero is a freelance writer with New Canadian Media. Prior to writing for New Canadian Media, Andreina was a bilingual contributor at The Source Newspaper, also known in French as La Source, an intercultural newspaper in Vancouver. She is also the creator and host of the podcast Girls Talk About Music and Wigs and Candles which explore music and period films from a uniquely female and Latin American lens. In 2020, Romero also co-founded Identity Pages, a youth writing mentorship program.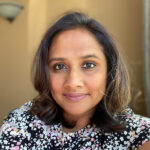 Baisakhi Roy is a writer and journalist based in Oakville. Her work has been published in several Canadian media outlets including The Globe and Mail, Huffington Post Canada, Chatelaine, Broadview and CBC. Her areas of interest and expertise lie in the intersections of immigrant life and culture in Canada. She is an avid Bollywood fan and co-hosts the Hindi language podcast KhabardaarPodcast.com.