When Pierre Poilievre became the new leader of the Conservative Party of Canada during the party's convention in Ottawa on Saturday, September 10, 2022, standing next to him was his wife, Anaida Poilievre, who introduced the new Conservative Party leader with an impassioned speech touching on her background as an immigrant raised as part of a working-class family. 
During the speech, which lasted just under five minutes, Anaida Poilievre switched effortlessly between English, French, and Spanish and touched on her husband's family history: born to a teenaged mother, he  was adopted by a Saskatchewan family. She also spoke of  the  economic struggles both her and her husband's family suffered  growing up, having to live "from paycheque to paycheque." 

Anaida Poilievre's speech was well received, with CTV Power Play's Evan Solomon calling her  "a very very good speaker"  in a tweet. 
An estimated 20,000 Venezuelans live in Canada. New Canadian Media reached out to members of the Venezuelan-Canadian community to gather reactions to the speech and what, if any, impact it may have on their views of Canadian politics and the Conservative Party.
"I identified 100 hundred percent"
Carlos, who asked NCM to only use his first name, moved to Vancouver 10 years ago with his wife and two-year-old son. In a call with NCM Carlos said that even though he had never heard of Anaida Poilievre and does not align with the views of the Conservative Party, he was moved to tears by the speech. 
"I felt very identified as an immigrant, I identified 100 hundred percent," Carlos said when talking about Anaida Poilievre's section of the speech when she mentioned the story of her father, who she told the audience was a bank manager in Venezuela before coming to Canada and working in the Quebec fields picking fruits and vegetables to support his family.
"My father went from wearing business suits and managing a bank, to jumping on the back of a pick-up truck to collect fruits and vegetables because that's what he had to do to feed his family," Anaida Poilievre said. 
For Carlos, the fact that Pierre Poilievre "knows what his partner went through," may have a positive impact on Poilievre's and the Conservative Party's views on immigration. 
"A political asset"
Carlos Vera, an economist based in Calgary who works as a senior portfolio analyst for a major Canadian airline, has a more political perspective of the Conservative Party and Anaida Poilievre's speech. For him, Anaida Poilievre's background as an immigrant, and the fact that this featured prominently in her introduction speech, represents "a political asset" for Poilievre and the Conservative Party. 
Having his wife at his side, "gives [Pierre Poilievre] a plurality to his vision that I think will help him a lot," Vera said.
A father of two who immigrated to Calgary with his wife 13 years ago, Vera already knew about Anaida Poilievre's heritage as he follows Canadian politics closely and has volunteered with the Conservative Party in Calgary. 
Vera said that seeing a Venezuelan immigrant in such an important role inspired him to not be afraid to take on a more active role in Canadian politics. He said he is planning to do more volunteer work with the Conservative Party in Calgary in the future. 
Cautious perspective
While for Carlos and Vera the speech was positive from an immigrant perspective, for other members of the Venezuelan diaspora, the speech needs to be looked at from a much more nuanced and careful perspective. Toronto-based Venezuelan interpreter Cristina Pulido Vielma was more cautious in her assessment of Anaida Poilievre's speech. 
"Poilievre's marriage to a Venezuelan doesn't make any difference when I have to give my opinion about his complicated tendency to attract the most radical Conservatives and what we should expect about his leadership," Pulido Vielma said in an  email. 
Pulido Vielma was a journalist, and later a history professor in Venezuela before moving to Canada. When she moved to Ottawa in 2005, she found it impossible to find work as a journalist. She told New Canadian Media that she then moved to Toronto and reinvented herself as an interpreter and works with refugee applicants.
 "I don't think Anaida will be any special asset to Pierre Poilievre, because the Conservative Party has done nothing in the past to reach out to the Latin American community. It's my bet that only those who were driven out of Venezuela by the radical left wing policies of Hugo Chavez will identify with the brand of radicalism and Trump-style politics that Poilievre stands for. Given that Anaida came here at a young age, had the opportunity to go to school and university in Canada makes her different from those who came here recently."
In 1992, two attempted coup d'etats rocked Venezuela's long-standing democracy. On February 4, 1992, a group of soldiers led by Lieutenant Colonel Hugo Chávez attempted to bring down the democratic government of President Carlos Andrés Pérez amid widespread discontent with the state of the economy. 
The coup was thwarted, but on November 27 of the same year, another group within the military, in communication with Chávez – who was in jail – attempted a second coup. The coups ushered in an era of deep political instability in Venezuela, which would lead to the election of Chávez as president in 1998. The political, economic, and social crisis in Venezuela has only deepened since then, and in particular since the replacement of Hugo Chávez by Nicolás Maduro following Chávez's death in 2013.
Pulido Vielma further illustrated her point by sharing an anecdote from 2019, when she  signed up for a course on Canadian politics.  
"The workshops were  especially designed for Latin Americans," she said.  "All the federal parties except the Conservatives sent guest speakers.  This shows how little they cared about making us part of their movement. Now that Mr. Poilievre has a Venezuelan wife, it might make a difference to some– [perhaps those] who identify with radical Conservatives – but I don't think it will make any difference to others."
A learning opportunity 
Yajaira Moran, a forensic psychologist who moved to Canada nine years ago with her husband and two adult children, praised Anaida Poilievre's speech. 
"I loved the fact she spoke in three languages and how she spoke about being Latina and how Latinos in Canada can accomplish great things," she said in a phone interview. 
Moran, who lives in Port Coquitlam, BC, said that she had never heard of Anaida Poilievre nor about the fact she is Venezuelan. After watching the speech, Moran said she "would like to know a little bit more about her, learn about her history and maybe, read more about the [Conservative] party." She said that in the time she has been living in Canada, she has focused on understanding the political system and is not entirely confident in her knowledge of its intricacies yet.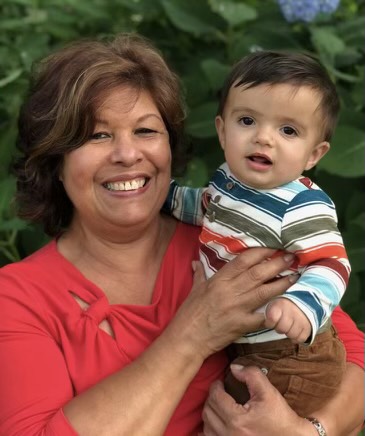 According to Anaida Poilievre's speech on Saturday, she was born in Caracas, Venezuela, and immigrated to Canada with her family in 1995. While she did not reveal the reasons her family decided to leave Venezuela, she did focus on the struggles her family faced as they tried to build a life for themselves in Montreal, the city they landed in. 
Poilievre, née Galindo, is the co-founder of Pretty & Smart Co., described as an "online magazine for women by women." According to her LinkedIn profile, she graduated from the University of Ottawa with an Honours Bachelor of Arts with a specialization in Communications and worked as a Parliamentary Affairs Advisor at the Senate of Canada from 2008 to 2017. Anaida and Pierre Poilievre married in 2017 . The couple has two children. 
— With additional reporting by Susan Korah in Ottawa.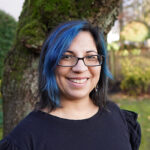 French Editor - Born in Venezuela, Andreina Romero is a freelance writer with New Canadian Media. Prior to writing for New Canadian Media, Andreina was a bilingual contributor at The Source Newspaper, also known in French as La Source, an intercultural newspaper in Vancouver. She is also the creator and host of the podcast Girls Talk About Music and Wigs and Candles which explore music and period films from a uniquely female and Latin American lens. In 2020, Romero also co-founded Identity Pages, a youth writing mentorship program.