Canada's major overhaul of its Express Entry System to attract more economic migrants will see a dramatic increase in "invitations to apply" (ITAs) being issued by Immigration Canada (IRCC)
This could exacerbate the country's historic visa backlog — 2.2 million applications under processing by IRCC as of this month — given the expansion and priority for immigration programs managed under the Express Entry system.
Nurse aides, long-term care aides, hospital attendants, elementary and secondary school teacher assistants, and transport truck drivers are examples of some of the 16 occupations now included in Express Entry under the National Occupational Classification (NOC) 2021.
Veteran Vancouver Immigration lawyer Victor Ing said the new NOC codes which took effect on Nov. 16  are generally viewed as a good move but cautioned that IRCC should be prepared for "backlog-easing shifts and measures" to meet the recent immigration targets set by the government.
Rising immigration levels
Sean Fraser, Minister of Immigration announced this month that Canada is looking to settle 500,000 new immigrants by 2025. The announcement comes on the heels of a record-setting year in 2021 when Canada welcomed more than 405,000 newcomers. 
Speaking to NCM, Ing said the federal immigration minister highlighted in his announcement that he intends to meet 60 per cent of his 500,000 target by welcoming "economic immigrants," including those classes of applicants that fall under the Express Entry system.
"With the Minister's latest announcement, we should expect that the number of ITAs being issued will continue to increase over time and that the increase could be quite dramatic," said Ing.
He said before the pandemic, IRCC had never issued more than 4,500 ITAs at any one time. By comparison, during the most recent round of ITAs on Nov.9, the government issued 4,750 ITAs. 
"We are, therefore, already seeing the effects of the Minister's agenda to increase our immigration levels after a 10-month, pandemic-related hiatus from issuing any ITAs between September 2021 and July 2022," Ing said.
"We need to have the resources in place to process the ITAs while not hampering applications in other pathways and the government needs to be transparent on how it plans to do it… The Express Entry system must continue to be a major contributor to our immigration system in the coming years."
Uncertainty looms
Catherine Sas, former co-chair of the Immigration and Nationality Committee of the International Bar Association, said the new NOC 2021 system will open doors for many individuals, but may also raise concerns for other applicants.
"If NOC 2021 will cause your occupation to fall below the new eligibility requirements, you are faced with a few options and you need to begin looking towards alternatives," said Sas. "The introduction of NOC 2021 brings the most significant changes to Canada's occupational classification system that we've seen in the past 10 years.
For prospective immigrants and for those who are currently in the process of applying, you will need to watch, assess, and potentially adjust your Canadian immigration plans."
The Canadian Immigration Lawyers Association (CILA) said while it is pleased with the recent return of all-program draws and six-month processing standards, it is the expected introduction of targeted draws in early 2023 is a concern.
"One of the advantages Canada offers prospective immigrants is certainty they will be assessed objectively," the association said in a statement. "Express Entry candidates have a strong sense of what Comprehensive Ranking System (CRS) score they need to compete for a permanent residence invitation.
"The looming introduction of targeted draws, however, erases this certainty, thereby potentially eroding the competitive standing of Canada's immigration system. Moreover, it begs the question as to what criteria and processes Immigration, Refugees and Citizenship Canada (IRCC) will employ to implement targeted draws." 
Marina Sedai, the past national chair (2018-2019) of the Canadian Bar Association Immigration Section and past provincial chair of the CBA BC Immigration Law Section, said she does not expect the processing backlog to be impacted significantly with the new NOC codes.
"Will the NOC 2021 serve Canada's labour market needs better?  Yes, I think so," Sedai told NCM. 
"One example: Canada has had a truck driver shortage for years, which contributes to supply chain disruptions and inflation. Now, more truck drivers can settle in Canada permanently, easing the stress on these two variables."
Sedai suggested the NOC be restructured more often than every 10 years because the labour market is evolving quickly. 
"As someone who uses the NOC in my daily work life, I would like to see it restructured every 5-7 years," she said. "We have to keep up to the labour market realities; otherwise, we impair Canada's economy and interfere with the jobs, services, and goods that Canadians need."
Immigration Canada told NCM that the department is planning to consult a wide range of stakeholders to inform new categories in Express Entry, as required by the legislation, and is preparing for technical implementation in spring 2023. 
"IRCC will continue to invite candidates to apply through generic-ranked (ITA) rounds, such as those with high Comprehensive Ranking System scores, and program-specific (ITA) rounds," said IRCC spokesperson, Peter Liang.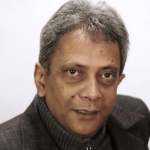 A multiple-award winning journalist, Fabian Dawson is an internationally acclaimed author, filmmaker and media expert. His work over the last four decades spans the globe and he also serves as a consultant/strategic advisor to a variety of international companies. As deputy editor-in-chief of The Province, part of the Postmedia chain, Dawson led initiatives within a special publications group to provide directed content for a variety of organisations. He was named the 2019 recipient of the Bruce Hutchison Lifetime Achievement Award at Jack Webster Awards. Dawson has been invited by the governments of India, Malaysia, Taiwan, China, Hong Kong and the United States to act as a media observer/advisor on a variety of Asian-Canada issues. Dawson, now operates FD Media, which specializes in harnessing editorial assets to revenue generating opportunities.