A Chinese-Vietnamese immigrant who fled her native country by boat in the late 1970s is urging new Canadians from India, the Ukraine, Afghanistan and other countries to embrace the culture of their adopted land, its workplaces and its languages. 
Le Farris, who escaped by sea with her family from Saigon in April 1979 — four years after communist forces from North Vietnam invaded the south — says it's important to learn about Canada rather than sheltering away in the comfort of a past culture. 
"Be an active participant and enjoy the freedoms," said Farris, a resident of Keswick Ridge, a community northwest of Fredericton. "We are very fortunate in Canada. I was brought here for a better life so I am doing my best to live up to that. That is one reason why I get involved and volunteer."
According to Immigration, Refugees and Citizenship Canada more than 60,000 boat people found refuge in Canada between 1979 and 1980. 
With New Brunswick expecting a rush of newcomers over the coming year as part of a 67-per-cent increase in immigration allocations from the federal government, Farris said it's more important than ever for newcomers to immerse themselves in their current surroundings because that will help connect them with others.
"It's learning by living. No education from books can teach you the same things as being out there and living the Canadian life."
Farris said that doesn't mean newcomers need to forget the past or the circumstances that led to their arrival in Canada. That's something she thinks about often, Farris said.
While only two-years-old when she and her family left Vietnam, Farris said she has re-lived the experience many times through conversation with her father To Duong and her mother Nhi Nu Duong. 
"I was told the boat [we left Vietnam on]could hold 150 people but there were roughly 400 in it," Farris said. "It got so heavy that they had to start throwing out the food and water bins. No one was allowed to bring anything with them. We wore multiple layers of clothing and had a towel sewn together to make a bag for some small personal things."
Farris said her group was lucky and made the four-day journey without any major incidents.
"We took a longer, less known route," Farris said. "It took us double the regular time [and it was done] with little water. My brother was still breastfeeding. He was just a year old. For four days, we only shared a bowl of congee (rice porridge). Fortunately, for the whole journey, there was only one person on the boat who died. The rest of us made it."
The watercraft hit shore in Terengganu, Malaysia, a popular landing spot for refugees from Vietnam.
"All the refugees were rounded up by the local police, given some rations and had to spend a night on the beach."
The following day, Farris said, her family, along with others, were put on a bus and taken to Pulau Bidong — an island off Malaysia.
Farris said her family was among the earliest refugees to arrive at the camp.
"You were just dropped off to fend for yourself. Most people would build something with materials they found around — old boat parts, fallen trees — whatever could be found."
Farris said she and her brother fought sickness while in the camp. A benefactor on mainland Malaysia, however, did send some clothes and a bit of money and that helped ease the pain somewhat.
"We were in the refugee camp for about a year before Canada accepted us into their country," Farris said. "This was most fortunate as my parents thought we would actually perish there."
The family settled in Edmonton.
Farris arrived in New Brunswick 20 years ago after meeting her husband, while studying in Ontario.
Securely settled in her new home, Farris, who holds down a full time job in the financial services sector and operates a thriving jelly, jam and preserves business from her home, said she feels privileged to be in Canada and is glad she became involved in its culture.
None of it, however, would have happened had it not been for the bravery of her parents, Farris said.
"I want their legacy and their bravery to live on, so my kids, grandkids and great grandkids will know where they are from and the circumstances that brought us here."
– Michael Staples is a  New Canadian Media correspondent based in Fredericton, New Brunswick. This story and photo are part of a partnership between SaltWire and New Canadian Media.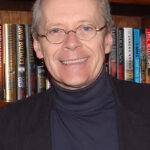 Michael Staples is a retired daily newspaper reporter from New Brunswick with more than 30 years experience. He has travelled extensively with Canada's military and has reported from Croatia, Bosnia-Herzegovina, Kosovo and Macedonia during the Balkans War and from Haiti in 2004 following a three-week bloody rebellion that saw then-president Jean-Bertrand Aristide flee the country. He has also written extensively about Canada's involvement in the Afghanistan War. Michael has considerable experience covering crime, justice and immigration issues. In 1999 he was the lead journalist reporting on the airlift of hundreds of refugees from Kosovo to Canadian Forces Base Gagetown. He has been nominated twice for Atlantic Journalism Awards.