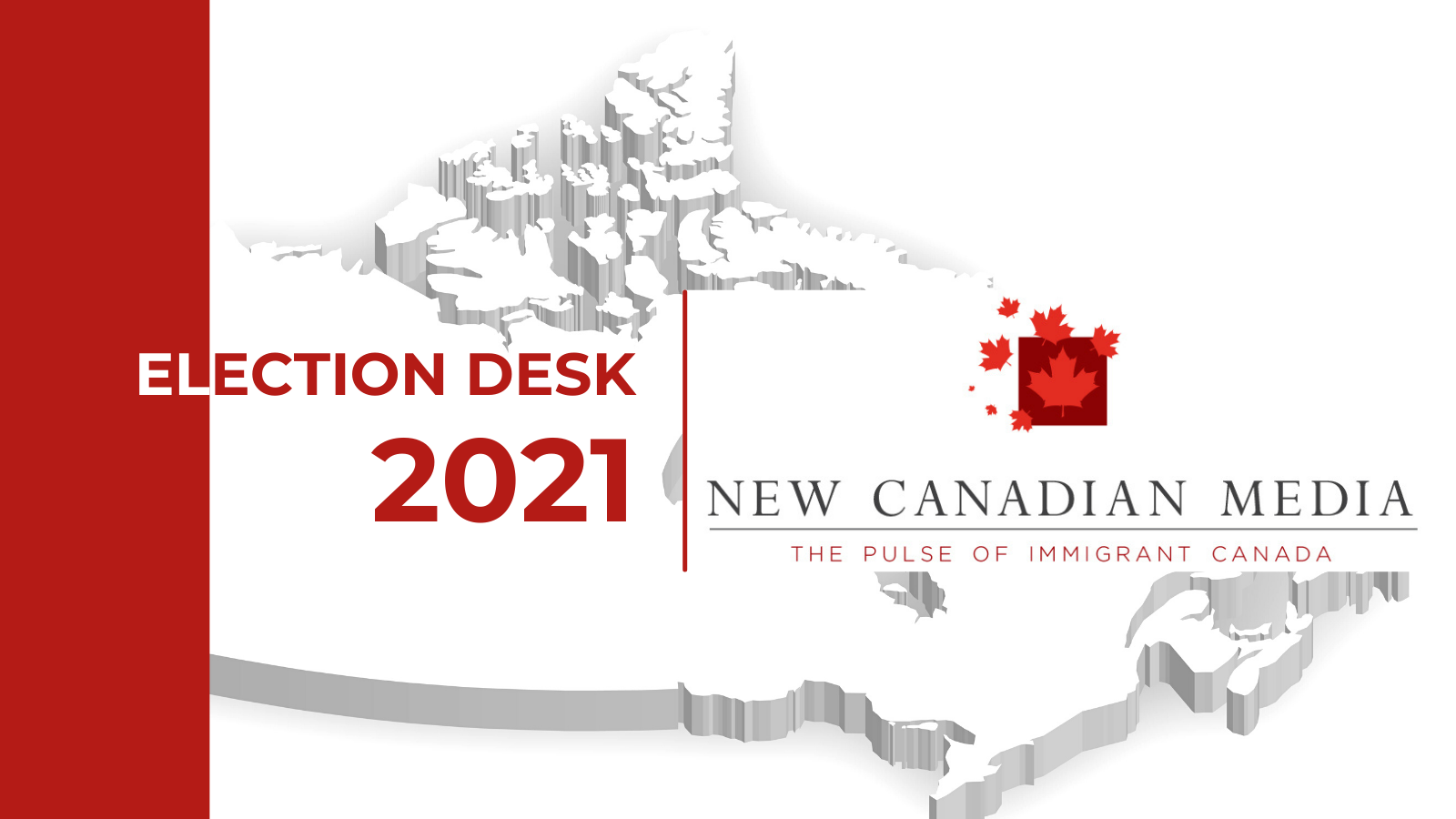 Chinese-Canadian frontline workers are largely employed in low-wage and high-risk sectors and work long hours, which increases their vulnerability to health risks due to the pandemic and socio-economic exploitation and marginalization, a new report has found.
The Chinese Canadian National Council Toronto Chapter (CCNCTO) released the 53-page report on Sept. 1 as a way to reflect "demands for more progressive and robust policy changes that prioritize increasing resources and protections for workers." Its findings are based on 295 survey results from workers and community members as well as 11 in-depth community-led interviews that ran from January to March of this year. 
"Asian Canadians face the parallel pandemic of confronting the virus of COVID-19 and the virus of racism," Kennes Lin, CCNCTO's co-chair, said in a virtual press conference. "We have seen a disturbing skyrocket increase in the number of hate crimes, racist attacks, stigmatization and acts of discrimination on Chinese Canadians and Asian Canadians." The organization is working with other Asian-Canadian groups to make anti-Asian racism an election issue. 
She said the report is intended to document and highlight the "systemic and structural level of covert racism that is experienced by many marginalized Chinese Canadian low-wage essential frontline workers."
According to the report, "(f)actors such as immigration status, gender, age, low wages, unsafe work conditions, and lack of access to health care and income support impacted frontline workers in a myriad of ways and increased their vulnerability to health risks and socio-economic marginalization." Most of the workers surveyed were employed as personal support workers, in restaurants, grocery stores and factories.
Among the findings are that 80.4 per cent of frontline workers surveyed reported not receiving a pandemic pay increase; 75.6 per cent reported loss of income during the pandemic; and 54.5 per cent said their wages are too low. It also found that 69.4 per cent of frontline workers are not unionized, and 70 per cent felt powerless to improve their working conditions.
The report made four policy recommendations for all political parties:
Expand employment protection (including 10 paid sick days, protection against unjust dismissal) and a living minimum wage of $20.00/hour for all workers, in particular essential workers, workers with low income and workers in precarious employment conditions.

Provide permanent free and accessible mental health care that is culturally appropriate and language-specific for all workers as part of a COVID-19 just recovery plan.

Invest resources into Chinese Canadian working-class communities to increase workers' capacities to fight for more just and equitable labour conditions.

Status for All.
Mr. Xie
During the conference, an undocumented grocery store worker identified only as "Mr. Xie" to protect his identity shared his story of how hard it has been for him to work during COVID while sustaining an onslaught of racism from the general public, exploitative working conditions from his employer and lack of governmental assistance.
For instance, he says, unlike some of his colleagues who have full immigration status and access to government pandemic emergency resources, which allows them to stay at home, he's had "no choice" but to continue commuting four hours daily to work 12-hour shifts, six days a week.
"I still have to send money back to China to raise my minor children, so I have no other choice but to continue working," he said in Mandarin with the assistance of an English translator. 
He said even as he "saw the increasing number of people in Canada who (were) hit by COVID-19," as an essential worker, he felt forced to commute to work in a crowded bus. 
"I was in close contact with customers at work. I was scared to death," he said. 
Mr. Xie said due to his undocumented status, he had been unable to obtain an Ontario OHIP health card since arriving in 2015. It was only with the help of the CCNCTO and a legal aid clinic that he was able to do so last year.
On March 1, 2020, after he got a much-needed medical checkup with his newly obtained OHIP card, he was found anemic.
It was only "after four days of blood transfusion," he said, that his condition improved.
Against the doctor's orders, which were to rest for at least a week after being discharged from the hospital, Mr. Xie "secretly" went to work the next day.
"I felt especially helpless during the pandemic because of my lack of immigration status. I was afraid of anti-Asian racist attacks, as well as COVID-19," he said. "Even when I was seriously ill, I didn't dare to take time off work for fear that my boss will find someone to replace me."

Mr. Xie had his second blood transfusion this past August 24.
Many More Mr. Xies
Though the report focuses on the Chinese Canadian community, its findings echo the realities that many other racialized essential workers face. 
Latinos, for instance, are seven times more likely to contract COVID than others, the CBC reported earlier this year, due to higher stress from racism and discrimination, pre-existing health disparities linked to social and economic factors and other challenges accessing health care and social services. 
Statistics Canada also found that between March 2020 and February 2021, women accounted for 53.7 per cent of jobs lost during the pandemic, with racialized women – most of whom are frontline essential workers – particularly hit, NCM reported. 
And in June of this year, findings from a survey of 5,000 racialized and non-racialized individuals revealed that "at least 80 per cent of respondents said racism is a problem where they live," according to an NCM report. 
According to Deena Ladd, the executive director at the Workers Action Centre (WAC), "powerful stories" like Mr. Xie's are reflective of "what workers have gone through on a daily basis" during the pandemic.
"Many workers have phoned (WAC) as their employees have threatened to fire them when they've tried to take a day off because they've got to take care of their children, or because they're not feeling well," she said at the press conference. "Many workers have had absolutely zero access to COVID emergency support benefits because of precarious immigration status."
For many, she emphasized, precarious immigration status is the main factor behind the exploitation they endure.
"How are you supposed to speak up and deal with those kinds of realities at work if you're threatened with deportation?" Ladd said.
Election Plans
Lin says CCNCTO, in collaboration with other Asian Canadian organizations, sent a letter to all parties on August 17 regarding their stance on Anti-Asian racism. She said they are still "waiting for a response."
For her part, Ladd said of all four parties, only the Liberals and the NDP have plans involving 10 permanent paid sick days for all federally regulated workers. The NDP has also committed to an adequate floor of employment insurance rates of $500, "which is great," she said. The Liberals are "starting to get there."
In sharp contrast, she added, the Conservatives have a plan she described as "the most dangerous," as it creates a "special fund for gig workers" that would make them ineligible for employment insurance.
There have been no "great policy discussions" around status for all.
"We really just need a real robust labour strategy, because…if you have strong labour rights in the workplace, that means that you have a strong public health strategy, and the two are in combination with important immigration law changes that would actually provide real protection," Ladd said.
History of Racism
Lin said the pandemic has made the lines between racialized workers and their non-racialized counterparts clearer, with some frontline workers deemed "heroes (while) leaving other frontline essential workers invisible."
"Many Chinese Canadians have faced the brunt of systemic and interpersonal racism during this pandemic, in grocery stores, restaurants, massage work, sex industry, and the health sector."
This has to be situated within a "long history of systemic anti-Asian racism in Canada," she said, which includes the Chinese Head Tax; the Chinese Exclusion Act; the Komagata Maru incident in which a group of people from British India attempted to immigrate to Canada in April 1914 but were denied entry and forced to return to Calcutta; and Japanese internment camps.
"We must also contextualize interpersonal and systemic anti-Asian violence with the histories and ongoing erasure, marginalization and exclusion experienced by Indigenous, Black, Muslim and people of colour communities," she added. "That despite our struggles feeling different, these struggles are intertwined and connected to the violence of white supremacy."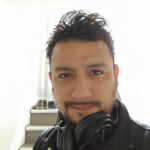 Fernando Arce is a Toronto-based independent journalist originally from Ecuador. He is a co-founder and editor of The Grind, a free local news and arts print publication, as well as an NCM-CAJ member and mentor. He writes in English and Spanish, and has reported from various locations across Canada, Ecuador and Venezuela. While his work in journalism is dedicated to democratizing information and making it accessible across the board, he spends most of his free time hiking with his three huskies: Aquiles, Picasso and Iris. He has a BA in Political Science from York University and an MA in Journalism from Western University.