Firecrackers popped as lion dancers rippled and tossed lettuce through the doorway of Vancouver's historic Wing Sang Building. The crowd outside 51 East Pender St. cheered as they snapped photos with their phones.
They gathered to witness the official opening of the Chinese Canadian Museum on Canada Day, 100 years after the Chinese Immigration Act of 1923, also known as the Chinese Exclusion Act. This legislation banned Chinese migration until 1947, effectively separating families or ending family lines for almost a quarter of a century.
The museum's feature exhibition 'The Paper Trail to the 1923 Chinese Exclusion Act' displays hundreds of certificates of identity documents used to track Chinese Canadians already in the country, including ones born here. Prior to the outright ban of Chinese immigration, the Canadian government tried to discourage migrants from China with costly head taxes.
"Seeing the faces in the exhibit made it real," said exhibition guest Lily Yee.
Yee came from Toronto with her siblings, Jean and William, because their father was connected to this history — he paid the head taxes and had an ID document used to track him. Yee, her siblings, and their spouses had been invited to a preview event a day before the museum opened. 
'We live lives that honour that sacrifice'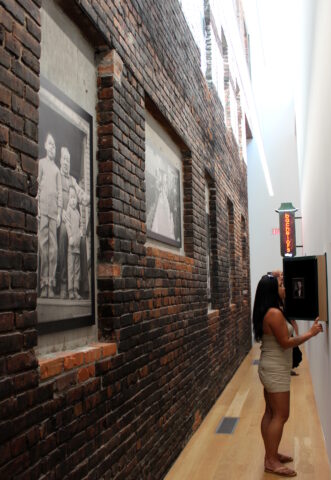 As the siblings moved through the space, they felt different waves of emotions, Jean said. Initially, there was amazement as they learned about the politics of the time and how anti-Asian racism grew out of racist policies. Moving through the exhibits, the Yee siblings felt sadness as they witnessed how isolated men struggled trying to reconnect with family members and community.
Jean said she felt fortunate and thankful that their dad, Wai Bun (Ben) Yee, didn't pass on any of the pain or shame he felt to them. But, she said, the culture back then probably did not allow for people to speak out against injustices.
"Our dad never talked about it," Jean said.
When Wai Bun passed away in 1975, the siblings received all his belongings and did not really know much about it except a lot that looked like immigration paperwork. They didn't learn about the significance of these papers until three years ago when they received a call about the 1923 identification certificates and later contacted the museum's feature exhibition curator Catherine Clement.
Lily said her friends had mixed feelings about whether to wish her a happy Canada Day because July 1 also marks "Humiliation Day" due to the Chinese Exclusion Act. 
"I am proud to be a Canadian," Lily said. "Thinking about the history, we [the Yee siblings] live lives that honour that sacrifice."
William said their parents would've wanted that. "They don't want us to hold that grudge," he added.
Appropriately noisy
More than a hundred attendees joined the Yee siblings, flowing in and out of the Chinese Canadian Museum on July 1. A basket of wrapped fortune cookies — which, ironically, is a Japanese invention popularized and frequently served in Chinese restaurants across North America — sat by the door.
Steven Yau, one of the attendees, said he came to see the exhibition because he wanted to learn about the immigrants who came before him. Yau felt it was overdue because, to him, Chinese Canadian history had not been documented and presented as extensively as other community groups.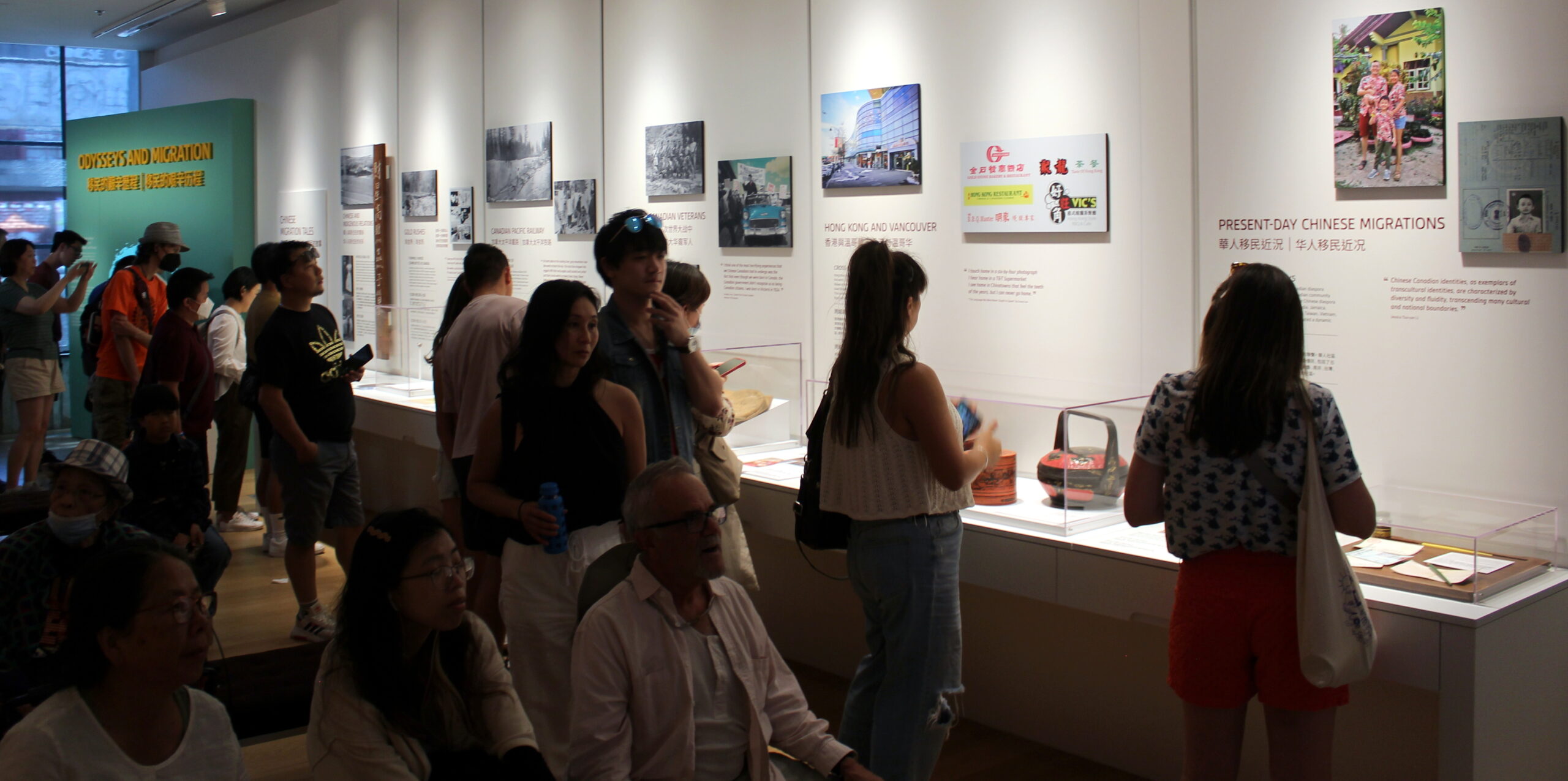 "I came [to Canada] before my parents came here, but in the exhibit, it's the opposite," said Yau, referring to his journey moving to Canada from Hong Kong at age 17 and bringing his parents over to join him years later. 
Yau also took his two biracial teenage sons to the museum to learn more about this heritage and better understand the context of who they are.
"I think they didn't identify as part-Chinese when they were younger," Yau said.
Unlike other museums, Yau found the Chinese Canadian Museum to be noisy. 
"Maybe it's the acoustics but you can hear when others are talking. It echoes," he said. "When I thought about it, it was appropriate because Chinese [people] are noisy."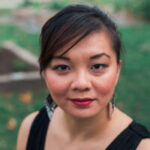 Deanna Cheng is a freelance journalist who has been published in various publications such as Vancouver Courier and Asian Pacific Post. She often covers culture, intersectionality and Vancouver.