Immigration advocates are calling for equitable treatment of refugees from African countries, after the Canadian government announced a direct pathway to permanent residency for Ukrainian refugees last week while refugees from African nations are left on the streets and in shelters.
On July 18, Sean Fraser, Minister of Immigration, Refugees and Citizenship, announced that the government would commit $212 million to mitigate the devastating refugee homelessness crisis that has been particularly evident in larger cities like Toronto. The city alone will receive $97 million from this funding, which falls short of asylum seekers' needs.
An epicentre of this crisis has been the City of Toronto Assessment and Referral Centre at 129 Peter Street. In recent weeks, dozens of migrants from countries like Nigeria and Uganda slept on the sidewalk, pushing through the blistering heat with the hope that they would soon get their turn at one of the city's overrun shelters. 
In Toronto, Mayor Olivia Chow has said the city needs $157 million to be able to operate the shelters needed to adequately house all asylum seekers. While Fraser's statement included the allocation of $97 million to the City of Toronto, several immigrant advocates and community leaders are calling on the Federal government to step up to the plate and deliver the additional $60 million. 
"The federal government's choice to grant Toronto only $97 million when $157 million is needed is placing a distinct funding barrier between supporting unhoused refugee claimants and unhoused people more generally," said Diana Chan McNally, a housing advocate in Toronto, in an email to New Canadian Media. "The missing $60 million would have paid for costs to the City's shelter system to accommodate asylum seekers, and would have helped increase shelter space more generally for everyone."
The most frequent criticisms are about the disparity between the federal government's response to African asylum seekers in Toronto and Ukrainian refugees fleeing Russia's invasion. 
'We cannot but wonder about the racism'
Three days before Sean Fraser's announcement, Canada announced the expansion of the Canada-Ukraine Authorization for Emergency Travel (CUAET) program, which will now offer Ukrainian refugees the opportunity to become permanent residents. Implementing the program reportedly cost $117 million, in addition to making Ukrainian nationals eligible for financial benefits that amounted to $3,000 per adult and $1,500 per child. 
While immigration advocates welcome this step, they also note the stark contrasts between this and the scenes outside Peter Street or at Roxham Road, which for years was a point of crossing for asylum seekers from countries like Nigeria, Yemen, Haiti, and Sudan. 
According to a statement in March from Bridges Not Borders — an organization based in Hemmingford, QC that supports refugees who come to Canada through Roxham Road — 40,000 asylum seekers have crossed through Roxham Road in the past year, fleeing armed conflict, persecution, gang violence and more, but were given no such support from governments. In contrast, federal and provincial governments helped settle over 190,000 Ukrainian refugees in the same year. 
"While we welcome the Ukrainian program, where are the special visas for others in the same boat, like the people from Yemen who are in the 9th year of a devastating war with widespread death, famine and displacement?" reads the statement. "We cannot but wonder about the racism implicit in such unequal treatment." 
Community organizations are left to fill the void. 
"Last night, through the efforts of a coalition of Black-led organizations, Black leaders and community members, 230 people were relocated from 129 Peter St. to temporary indoor space," McNally wrote on Twitter.
While these efforts highlight the power of community, new arrivals are coming every day, making it harder for volunteers to cope. This was made clear by refugee support groups in a joint call to action. 
"Globally, the number of people forcibly displaced is at an all-time high," said Yasmine Dossal, who holds a managerial position at two immigration agencies, COSTI and OCASI.  "We have done well in welcoming displaced Ukrainians. Let's do better to welcome refugee claimants fleeing other conflicts and persecution. We call on all orders of the government to step up to provide emergency shelter and support for refugee claimants."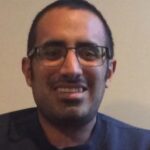 Javier Ortega-Araiza has multiple global experiences as a storyteller and social entrepreneur having travelled to over 30 countries. Now based in Toronto, he is a published author in both English and Spanish."