PEN Canada's Writers in Exile hosted the inaugural event of their Voices of Freedom series featuring journalists, novelists, poets and human rights activists from Columbia, Eritrea, Ethiopia, Iran, Syria and Turkey. 
Each writer is a survivor of a repressive regime who fled to Canada and uses writing to reconnect themselves to their purpose and passions.
According to their website, PEN Canada's Writers in Exile Program was created "to provide solidarity and support for writers, journalists, poets, editors, translators, essayists and playwrights who have been forced to leave countries in which their freedom of expression was not protected."
The event was kicked off by Pen Canada's president Grace Westcott and hosted in memory of Aaron Berhane, the former group leader who passed away of COVID-19 in 2021. Berhane's daughter, Freweni Aaron, read an excerpt from his biography.
The other writers who read their work were Gezahegn Mekonnen Demissie, from Ethiopia; Onder Deligoz from Turkey; Pedro Restrepo, from Columbia; Amir Yazdanbod, from Iran; and Abdulrahman Matar, from Syria.
"It's a kind of supporting network," said Gezahegn M. Demissie, chair of Writers in Exile.
Difficulty finding jobs
Not all of those who flee are so lucky.
A study led by New Canadian Media Collective members Christopher Chanco, Arzu Yildiz and Alec Regino, undertaken in October 2021, found that less than one-third of immigrant and refugee journalists are employed in the Canadian media industry. This is despite the fact that 78 per cent have worked in the media industry for over five years and 93 per cent would like to continue working in the industry.
Nearly half of respondents reported experiencing emotional or psychological difficulties as a result of not being able to practice their profession.
Immigrant journalists are sometimes coming to Canada because they can no longer safely practice their profession in their homeland. Some are afraid to speak out or write in Canada fearing the safety of their families back home. Pakistani journalist Mohsin Abbas said in his survey response: "I didn't come here to be a millionaire, I came here to feel safe and have my voice heard. However, I could not find such an opportunity.
Writer's in Exile strives to give immigrant and refugee journalists that safe platform. 
Sustaining the practice
According to Demissie, the purpose of the new Voices of Freedom series is to "bring different writers from different parts of the country, even from outside of Canada" with the objective of establishing "a platform for refugee writers to read their stories and to create content and to support each other."
Demissie cited many socioeconomic barriers for writers immigrating to Canada. But another issue he stressed was the language barrier. Although he said many immigrant writers speak the language, the fact that English is not their mother tongue forces them to leave their writing practices.
This aligns with the findings from the NCM study. The study found that many immigrant and refugee journalists reported difficulties with the language despite all understanding English. In addition, over 70 per cent are fluently bilingual or multilingual. 
And yet they still have difficulties breaking into the Canadian industry as writers.
Writers in Exile was created to help immigrant writers sustain their practice. Demissie said the first and most important role of Writers in Exile is to help these immigrants stay as writers.
"We are planning to establish our own platforms and projects, even books, that will generate income and support our members to sustain their journalism and writing practices," he said.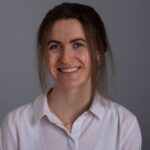 Rachel (she/her) is a journalist, geographer and prospective author. Growing up in a small town, she developed a curiosity for what else lay in the world. Through international travel, she was inspired by the diversity of peoples and their identities. Rachel has interned at various outlets including The Week Junior, the Windsor Star, and Canadian Geographic. She was also a research assistant for the Carleton-led international conference Journalism in the Time of Crisis. Rachel will write about anything, but her passions lie within health, healthcare and the environment.