A new study has found that journalists and other media workers have dealt with high rates of mental health conditions over the past four years. However, the researchers said that much more research needs to be done to understand how mental health and well-being from covering traumatic stories and workplace harassment is impacted by gender, sexual orientation, race, age and ability.
The study entitled "Taking Care: A report on mental health, well-being & trauma among Canadian media workers" found "alarming" levels of stress and trauma related to the workplace.
"The survey confirms what we have often feared and suspected about our industry," Carleton University journalism professor Matthew Pearson, one of two lead researchers on the project, told New Canadian Media. "The research also confirms that there is this feeling that if you've struggled with covering difficult things, that's a struggle that you should keep to yourself."
Of the 1,251 media workers ⁠— a term used to encompass photographers, video journalists, reporters, producers, camera operators, freelancers and news executives ⁠— who answered the survey, 81 per cent identified as white. Pearson said that while this is a shortcoming of the survey, it aligns with the 2021 Canadian Newsroom Diversity Survey published by the Canadian Association of Journalists which identified 75 per cent of Canadian journalists to be white. He said this is a problem in itself.
"If the majority of respondents to a survey identify as white cisgendered, able bodied, as they do in this survey, and the conclusions are what we've got, then I think that we can sort of read into that," said Pearson. "So things might even be harder for the most marginalized in newsrooms, the people who may have less privileges."
The Taking Care survey did however conclude that racialized media workers ⁠— and in particular Asian, Black and Arab workers ⁠— reported workplace harassment more often than their white colleagues. Rida Khan, who holds a Masters of Journalism and is currently looking for work in the field, stressed the importance of eliminating the racial bias that exists in Canadian newsrooms. 
Workplace harassment 
While journalists and other media workers were already facing harassment before the pandemic, COVID-19 only augmented this experience with, for example, the anti-media hate spewed by the "freedom convoy"
Journalists can experience harassment online, in the office and in the field.
According to the survey, 56 per cent of respondents said they had experienced online harassment in the last four years, 28 per cent reported harassment in the office and 35 per cent experienced harassment in the field.
A 2022 joint report titled "Poisoned Well" by the CAJ and the Canadian Journalism Foundation, cited in the Taking Care study found that journalists of colour, female journalists and 2SLGBTQ+ journalists are the biggest targets for antimedia hate.
"There is a lot of trauma that racialized journalists experience within newsrooms in Canada due to the lack of diversity at leadership levels," one producer/associate producer from Toronto reported in their survey. 
"Being questioned on the integrity of our journalism, having to defend editorial decisions, being overlooked and discriminated against, and in some cases contributing to (bad) journalism that has a racist slant because there's only so much that you push back on — these are just some examples that have chipped away at my own confidence in myself and my confidence in our industry."
Khan said when she wrote her first story on a minority community she was taken aback by the changes that were made to her story to villainize the minority community.
"The anxiety this behaviour caused me was real. So real and so severe," she said. "I knew things and I was asked to take them out. I knew the severity of the problems but I was asked to downplay them."
Trauma exposure on the job
Media workers are exposed to many different traumas on the job, requiring them to run towards conflict, natural disasters and crime.
Over 80 per cent of survey respondents reported covering a racist attack or crime at least once over the past four years ⁠— the highest of any trauma reporting category. While this would be upsetting to any media worker, those who belong to the racialized group may experience even more hardship.
"Covering stories like the racial reckoning of 2020 on top of the poorly organized response to a public crisis like COVID-19 requires regular time off to decompress and restore any faith in humanity," a host from CityNews said in their survey response.
Khan said that sometimes journalists of colour are reluctant to speak up about trauma endured in the field for fear of being seen as weak. 
"Mainstream media avenues close for them unless they have solid connections," she said.
Moving forward
The report outlined nine recommendations for the media industry going forward. The recommendations include developing post-pandemic plans, improving education and training, improving culture and work/life balance, establishing protocols to protect health, rethinking alcohol, launching peer support programs, improving and expanding benefits, and seeking employee input.
"I think that we want to think about protocols and policies that address the higher rates of harassment, stress and PTSD and other issues among women in particular, but also racialized workers in the newsroom," Pearson said. "It's not just the responsibility of news managers, it's everyone's responsibility."
"It takes a long time to change mindsets," said Khan, "which people have nurtured their whole lives and there are strong rooted biases."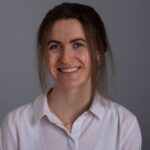 Rachel (she/her) is a journalist, geographer and prospective author. Growing up in a small town, she developed a curiosity for what else lay in the world. Through international travel, she was inspired by the diversity of peoples and their identities. Rachel has interned at various outlets including The Week Junior, the Windsor Star, and Canadian Geographic. She was also a research assistant for the Carleton-led international conference Journalism in the Time of Crisis. Rachel will write about anything, but her passions lie within health, healthcare and the environment.