New Canadian Media has won the prestigious Canadian Journalism Foundation's digital news innovation award, in recognition of its "demonstrated impact in advancing quality digital journalism."
The CJF-Meta Journalism Project Digital News Innovation Award comes with a trophy and a $10,000 cash prize.
"I was incredibly impressed by the depth and breadth of innovation ranging from the editorial to the business side of journalism, and clearly the future of journalism innovation in Canada is very bright," said one juror regarding the submissions for the award. 
NCM was in competition with CBC for their interactive amalgamation of stories entitled "Black on the Prairies", and Taproot Edmonton for their innovative coverage of Edmonton's 2021 municipal election. Submissions could include anything from new audience formats, new story techniques, data-driven storytelling, digital products, community involvement or partnerships.
NCM received the award for their Collective membership model. Immigrant journalists or other journalists with a deep interest in immigration issues can join the Collective as an NCM member or a joint membership with the Canadian Association of Journalists. Through an alliance with the CAJ and affiliation with the National NewsMedia Council, the Collective allows journalists to be the first to write stories for NCM and to connect and collaborate with other journalists. This alliance has resulted in a 33 per cent growth in NCM's newsletter audience and an increased capacity to publish five articles per week: a key qualification for nominations for the National Newspaper Awards.
"I think I can confidently say that nobody in the history of Canadian journalism has created so much with so little," said NCM publisher George Abraham in his acceptance speech at the Canadian Journalism Foundation gala held at the Art Gallery of Ontario in Toronto Tuesday evening. Acclaimed Canadian author Margaret Atwood and renowned environmentalist David Suzuki were among those in attendance.
Abraham spoke of the years of struggle and the hard work that goes into running NCM's unique editorial model. 
The CAJ's national president, Brent Jolly, echoed that sentiment. "It was a great pleasure to see NCM's hard work and dedication recognized earlier this week. For several years, the CAJ has collaborated with NCM to provide their journalists with gold-standard professional development training. In what is a very important time in our industry, our work together has reinforced the view that journalists, no matter where they were born, have an important role to play in telling stories that broaden society's perspectives and effect change."
The Collective model
"NCM's win celebrates not just the strength of a diverse, inclusive newsroom but also highlights the brilliance that skilled new immigrants bring to Canada," said Joyeeta Ray, the convenor and communications planner for the NCM Collective. "I have never felt more honoured to represent our Collective as the Convenor or been more proud of our pioneering journalism."
"My deepest gratitude to George Abraham for creating an organization where every journalist feels welcome, and every voice across all communities is heard. Thank you CJF-MJP," added Ray. 
Other winners from the night included The Globe and Mail's team of climate journalists and photojournalist Alex Lupal.
It was a big night for small diverse media companies. IndigiNews, an organization that consists of both Indigenous and settler journalists who tell the stories of British Columbia, won the CFJ Jackman Award for Excellence in Journalism, Small Media Category. 
These wins show that diverse voices are needed in Canadian newsrooms, said Abraham.
"We have to look at different ways of storytelling and we have to be open to other perspectives," said Abraham, addressing the assembled publishers, editors, reporters and photographers. "I urge you to please get in touch if we can help make journalism represent all of Canada."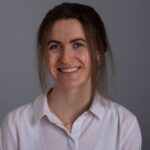 Rachel (she/her) is a journalist, geographer and prospective author. Growing up in a small town, she developed a curiosity for what else lay in the world. Through international travel, she was inspired by the diversity of peoples and their identities. Rachel has interned at various outlets including The Week Junior, the Windsor Star, and Canadian Geographic. She was also a research assistant for the Carleton-led international conference Journalism in the Time of Crisis. Rachel will write about anything, but her passions lie within health, healthcare and the environment.