Don't buy Vic Fedeli a yellow tie. He has dozens of them.
That's his signature trademark, but he is just as well known for his intellect, knack for getting things done, workaholic tendencies, a big smile and a handshake for everyone who crosses his path.
Now interim leader of the Progressive Conservative Party of Ontario, the 61-year-old aims to be the permanent leader after a leadership convention that has to be held before the end of March to give the party time to campaign before the June provincial election. Underestimate his chances at your peril.
But what does the Nipissing MPP and former mayor of North Bay know about immigration? Quite a bit, actually.
Of Italian immigrant stock and a big supporter of the city's Davedi Club, as mayor he saw immigration as a key to the future well-being of the city. Northern Ontario has faced youth out-migration, baby boomer retirements and a declining birth rate and does not have an immigration strategy.
Update: Fedeli steps away from leadership race
Fedeli identified the local need as mayor in his first term starting in 2003 when he tasked the Mayor's Office of Economic Development with getting the city involved in attracting and retaining immigrants. The North Bay Newcomer Network, a Local Immigration Partnership, was formed and it later led to the establishment of an immigrant support agency, the North Bay & District Multicultural Centre, in 2008.
Full disclosure, I have known him for almost 40 years. He formed Fedeli Advertising in 1978, the same year I moved to the city to teach journalism at Canadore College. I interviewed him in the early 1980s for a feature article for Northern Ontario Business magazine and our paths have crossed many times since. I would describe him as conservative on fiscal issues and liberal on social issues.
I was part of a delegation from the Ontario Council of Agencies Serving Immigrants (OCASI) that met with him in his Queen's Park office to brief him on provincial immigration issues. My OCASI colleagues, perhaps anticipating some pushback from a Conservative, were impressed with his knowledge. I have met with him in his North Bay constituency office to discuss local and regional immigration issues and see that he always does his homework to prepare for the meeting.
I played golf with him at a fundraiser for the North Bay & District Multicultural Centre. I drove the cart and he worked his smart phone to stay in touch with provincial issues. Although we are members of the same golf club, he rarely plays, as his workaholic tendencies continue through the summer. We tried our hands at cricket together with the local cricket club. Club members stifled their laughter.
Fedeli ran for the party's leadership in 2015 and bowed out of the race to support Christine Elliott. Since then he has been the party's bulldog in the Legislature as finance critic, holding Premier Kathleen Wynne's feet to the fire on numerous issues.
He has the unanimous support of the PC provincial caucus and Northern Ontario politicians of more than just Tory persuasions. The North Bay Nugget quoted Mayor Al McDonald, a former MPP himself, saying Mr. Fedeli would be a "great choice" for party leader. He pointed to the need for an immigration strategy for Northern Ontario that Fedeli could champion, plus a rollback of provincial policies that have impaired the potential for development in the north.
The article quoted other North Bay municipal politicians singing Fedeli's praises. He has also generated excitement province-wide on social media.
He is a proven winner in North Bay. A two-term mayor, he won the 2003 campaign against three challengers, including a former deputy-mayor, earning 75 per cent of the total votes cast. In the 2006 campaign, opposed by a former mayor, he earned more than two-thirds of the votes. Each year he donated his approximately $50,000 salary to a different charity.
His business was a roaring success. It was listed as number 34 of the top 50 Canadian best places to work by Profit, a magazine for small business. He was recognized as one of Canada's most successful entrepreneurs in an episode of Money Makers. He sold his business in 1992 for a large profit, and has been a leading philanthropist in the city ever since.
He donated $250,000 to Nipissing University, $100,000 to Canadore College, and then $100,000 more. He donated $250,000 for the Harris Learning Library at Nipissing University and $150,000 for the city's new hospital.
Prior to taking over the finance critic role in 2013, he was the energy critic and critic of the Ministry of Northern Development and Mines. He was the main party investigator and agitator over gas plant scandals in Oakville and Mississauga. In 2013, he wrote to the Ontario Provincial Police Commissioner to ask for an investigation of the removal of emails in the Premier's Office pertaining to the gas plant controversy. The then Premier's chief of staff was recently found guilty.
He also fought the Liberal government on the divestment of the Ontario Northland Transportation Commission, based in North Bay. His efforts were successful and the ONTC is now on sound financial footing.
North Bay is excited. We had a premier from here before – Mike Harris. Could Vic Fedeli be the second from this city of 50,000, just a few hours north of Toronto?
---
Don Curry is the president of Curry Consulting. He was the founding executive director of the North Bay & District Multicultural Centre and the Timmins & District Multicultural Centre and is now chair of the board of directors.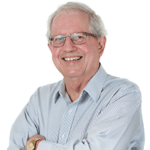 Don Curry is the President of Curry Consulting, which provides immigration solutions for rural and northern Canadian municipalities, and an NCM director (2022 - 23). He is also the Founding Executive Director of The North Bay & District Multicultural Centre, a multi-award winning immigrant settlement agency with offices in North Bay and Timmins. It is the lead agency for the Local Immigration Partnership project, the North Bay Newcomer Network and the Timmins Local Immigration Partnership.