There are hundreds of international college and university students in North Bay, Ont., coping as best they can with the COVID-19 pandemic.
They are finishing their coursework online, and many have been allowed to stay in residence. Many are working part-time at fast food restaurants still open for pickup or delivery. What they can't do is go home.
Air Canada is not flying out of North Bay for the time being. Flights out of Toronto, even if available, are expensive. With all the travel restrictions in place, it may be impossible to get a return flight. If they do manage to get a flight out and one back, they have to self-isolate in Canada for 14 days when they return. As a result, most will be spending the summer in Canada, hoping to find work.
As of last December, there were 642,480 international post-secondary students in Canada, representing more than 20 per cent of the total student population. They are the reasons colleges and universities are able to balance their budgets, because they pay three or four times the tuition fee a Canadian student pays.
Before the pandemic, we saw them everywhere in the city, with many working the allowed 20 hours per week off campus in a variety of settings. This  summer they can work full-time, if they are lucky enough to find a job.
Immigration pathways
The fact that most international students want to remain in Canada after graduation is no secret. Immigration, Refugees and Citizenship Canada makes it fairly easy for them, with access to Post-graduation Work Permits and the Canadian Experience Class (CEC) path to permanent residency. Through the CEC economic stream, if they are young, have a Canadian education and Canadian work experience, their chances of being selected in the Express Entry draws are very good.
That is why so many international students choose Canada. The ones I have met locally are very well-educated. They often have at least one university degree in their home country before they arrive in Canada.
They have good English skills and are eager to stay and work in Canada. Some plan to apply to the Rural and Northern Immigration Pilot and stay and work in North Bay. Others will go where the jobs are.
For international students who are young, have a Canadian education and Canadian work experience, their chances of being selected in the Express Entry draws are very good.
Many are married and their spouse is equally well-educated. The spouse may be attending school, or working full-time in the community. If a married couple come to Canada and one is a full-time post-secondary student, the other is granted an open work permit.
I gave a presentation on immigration at Northern College in Timmins, Ont. more than a year ago. While I was waiting for the lecture theatre to empty so I could set up, I observed the students walking by in the hall and saw many were international students. I learned later that the campus has more than 400 international students, with smaller numbers at its Haileybury and Kirkland Lake campuses.
In North Bay, we are "just north enough to be perfect." That's not a slogan Timmins could use, four hours north of us. It shows geography is not a limiting factor when it comes to attracting international students.
#InternationalStudents put on an exciting demo of #cricket this week! Join in on the fun on Sunday, March 12 (9am-noon) @ Timmins Campus gym pic.twitter.com/4AN7Ru5N80

— Northern College 🍁🎓 (@mynorthernc) March 10, 2017
Canadore College began its international recruitment years ago, attracting students from China for its aviation programs. Those students came to North Bay, got their education and returned to China. Now, we are seeing students from all over the world, many of them from India. Many of these students hope to stay in Canada after graduation.
Economic impact
Their economic impact on the city has to be very large, considering the fees they are paying. They have to eat every day, buy clothes, take local transit and spend a little on recreation. That all adds up. In addition, many contribute to the local labour market, in normal times, by working up to 20 hours a week while in school and full-time during school breaks.
During my time at Canadore (1978-1993), there were few, if any, international students. It's a whole new world when you visit the campus now. And that is good.
When I went to university in Ottawa, Ont., I lived in residence and there were many international students. We learned about their cultures; they learned about Canadian culture. That experience prepared me for the world of work, where I came into contact with people from around the world. It is wonderful to see our local Canadian students getting the same opportunity to expand their world views.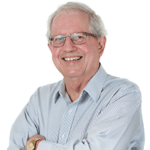 Don Curry is the President of Curry Consulting, which provides immigration solutions for rural and northern Canadian municipalities, and an NCM director (2022 - 23). He is also the Founding Executive Director of The North Bay & District Multicultural Centre, a multi-award winning immigrant settlement agency with offices in North Bay and Timmins. It is the lead agency for the Local Immigration Partnership project, the North Bay Newcomer Network and the Timmins Local Immigration Partnership.