Will the federal government meet its 2020 target of 341,000 new immigrants?
As the COVID-19 pandemic drags on, the answer is, not likely.
Bloomberg reporters Kait Bolongaro and Shelly Hagan note it was March 12 when federal immigration Minister Marco Mendicino announced plans to increase immigration levels over the next three years due to labour shortages. The very next day parliament was suspended due to the pandemic.
Last year Canada welcomed 437,000 new residents, a figure that includes almost 200,000 temporary students and workers plus asylum seekers. At 1.4%, Canada's population growth was double that of the U.S., under isolationist President Donald Trump. Right now our borders are closed to most non-Canadians or permanent residents. Immigration applications are still being processed but new immigrants, students and temporary workers are barred for now, with the exception of seasonal agricultural workers.
Mendicino's immigration targets tabled March 12 were 351,000 for 2021 and 361,000 for 2022. They may be scaled back as unemployment rises due to the pandemic. It will all depend on how quickly our economy returns to growth mode.
Quebec may become the first province to cut back.
More provincial immigration programs
While immigration has traditionally been a federal program, the rise of provincial nominee programs over the past number of years has given some powers to the provinces. Every province and territory has a program, except Nunavut and Quebec. Quebec has its own arrangement with the federal government, The Canada-Quebec Accord.
But municipalities are now getting involved as well. North Bay is one of 11 municipalities from Ontario west that are part of the new Rural and Northern Immigration Pilot. It is a modest program, with a target of only 100 people and their families per municipality in this first year.
The original target was 250 and municipalities hope it reverts to that in year two of the five-year pilot. Those going to the 11 municipalities will be part of the national total for Canada, whatever it may turn out to be.
Taking the long view
Blogger Andrew Griffith, a former executive with Immigration, Refugees and Citizenship Canada, predicts any downward revision on immigration levels will be temporary. He notes Prime Minister Stephen Harper and his Immigration Minister Jason Kenney did not cut immigration right after the 2008 recession due to the longer term demographic needs for immigration.
I expect the same logic to prevail now.
Canada needs immigration on a large scale. The Rural and Northern Immigration Pilot and the Atlantic Immigration Pilot that preceded it are attempts to spread the benefits of immigration to smaller centres. Montreal, Toronto and Vancouver have been getting much more than their fair share.
A small minority in Canada's smaller cities do not support immigration. I presume they don't want newcomers to help share their municipal tax burden. I presume they are content to see local businesses die when their owners retire rather than have a newcomer purchase the business and sustain jobs.
Newcomers bring diversity and inject new life into smaller centres. What's not to like about that?
Don Curry is a Regulated Canadian Immigration Consultant and journalist living in North Bay. He is a member of the NCM Collective.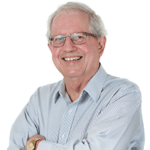 Don Curry is the President of Curry Consulting, which provides immigration solutions for rural and northern Canadian municipalities, and an NCM director (2022 - 23). He is also the Founding Executive Director of The North Bay & District Multicultural Centre, a multi-award winning immigrant settlement agency with offices in North Bay and Timmins. It is the lead agency for the Local Immigration Partnership project, the North Bay Newcomer Network and the Timmins Local Immigration Partnership.