New work rules for international students may be a boon to local employers, but a double-edged sword for the students.
To help address current labour shortages, the federal government says, as of November 15, international students will no longer be restricted to 20 hours of work a week. This will last until the end of 2023, when, presumably, it will be re-evaluated.
Immigration Minister Sean Fraser is reacting to the fact that nearly one million job vacancies were reported in the second quarter of this year.
I look back at my own undergraduate days at Carleton University when I worked 20 hours a week at the residence cafeteria, 20 hours or more on the student newspaper, and sat on the residence council.
That was a lot.
As the sports editor, I travelled with the Carleton Ravens basketball team, once on a long train trip through Quebec and New Brunswick to Antigonish, N.S., for the national basketball championships. Carleton was a power even back then, probably top five in Canada. Lately, they have won 16 of the last 19 national championships.
Although I was a varsity basketball player at Bell High School in Ottawa, when I got to Carleton the players were a lot better, and a lot taller.
Did those trips and all that work affect my grades? Certainly. I could have done a lot better.
When I was more mature and working only one full-time job, my grades for my master's degree were much higher.
Local employers tell me they can't get enough people to work in restaurants — as chefs, cooks, and servers. If you dine out you have probably seen that restaurant staffs are not up to their full complements.
Our latest restaurant foray was at Lot 88, where we had a wonderful meal and a university student server who really knew her stuff.
She is a Canadian student at Nipissing University and we could tell from her knowledge of the menu items, confident demeanour and sense of humour that she was likely working many hours there. There are no restrictions on how much Canadian post-secondary students can work.
She told us she was working on a second degree, so she obviously could handle working and studying at the same time.
Some aren't so fortunate and need to study a lot to keep their grades up.
Blurring the lines
It will be tempting, for both students — and employers — to hike the hours now that they can. Some in the immigration industry are fearful that it will devalue study permits, and turn them into work permits.
Both employers and students have to be careful that it doesn't turn out that way. Employers should not pressure international students to work long hours, and international students should not be eager to work 40-hour weeks while in school.
Study permits are a vehicle to permanent residence for the majority of international students in Canada. After a post-secondary program of two years or more they can apply for a Post-Graduation Work Permit that is good for three years. They then use that work experience to apply for permanent residence a year or two later through the Canadian Experience Class Express Entry system.
Those fortunate enough to have studied in North Bay, or Timmins, Sudbury, Sault Ste. Marie or Thunder Bay in Northern Ontario, don't have to wait that long to apply for permanent residence. They can do it immediately upon graduation, providing they have a year-round full-time job in the community.
That is the beauty of the Rural and Northern Immigration Pilot program, which dozens of local graduates are using as their path to permanent residence, and, eventually, Canadian citizenship.
We need those students in the full-time labour force after they graduate. Let's hope sanity prevails and they don't use the lure of unlimited hours of work to become workers instead of students.
They came here to study, not work, and get a diploma or degree at the end of it that will help them start a satisfying career. They might have to have that conversation with their employer when pressure is exerted to work more hours.
_____________________________________
This article was originally published on Bay Today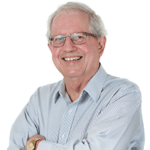 Don Curry is the President of Curry Consulting, which provides immigration solutions for rural and northern Canadian municipalities, and an NCM director (2022 - 23). He is also the Founding Executive Director of The North Bay & District Multicultural Centre, a multi-award winning immigrant settlement agency with offices in North Bay and Timmins. It is the lead agency for the Local Immigration Partnership project, the North Bay Newcomer Network and the Timmins Local Immigration Partnership.