Limbo: A rare blend of emotions
Set on a barren isolated Scottish island, Limbo is a story of confusion, fear, and uncertainty of an asylum seeker. Writer-director Ben Sharrock is known for his unique sense of cinematic style and voice. He proves himself once again in this complex humane drama, portraying situations that are simultaneously comical and heart-wrenching. The resulting bizarre mix of hope, despair, confusion, and comedy creates a spell that leaves a deep impact on the audience. 
Omar, the protagonist of the film (played by Amir El-Masry), is a promising young musician. Separated from his Syrian family, he is stuck on a remote Scottish island, awaiting the fate of his asylum request. Vikash Bhai, a rising Indian actor, plays the role of Omar's Freddie Mercury-obsessed roommate Farhad.
Rather than eliciting sympathy for his characters, Sharrock is more interested in diving deep into what's happening in their minds. As a storyteller, he never misses a chance to ridicule the system in a subtle but meaningful way. For example, in a scene from one of the training sessions at the asylum center, Omar and his new flatmates attend outrageously misjudged "cultural awareness" classes hosted by eccentric locals. 
In another scene, a fellow asylum seeker, Wasef, says that someday he wants to play for the Chelsea football club. Wasef's high ambition creates an awkward situation in the training room. His close companion, Abedi, can't help laughing, since that training session is actually about managing a cleaning job. Reluctant to accept reality, Wasef seeks an answer from a somewhat clueless local instructor, who avoids facing the issue  by saying, "That's really ambitious" and "It's not impossible." Still unconvinced, Wasef leaves the training room with a big question mark.  
Omar and his companions at the asylum center come from different countries and backgrounds, which makes the film culturally diverse. The location and photography also properly set the mood for this melancholic tale. 
Limbo offers a blend of conflicting emotions, but its ultimate appeal lies in the protagonist's confusion. Was it the right decision to leave his war-ridden homeland? What is he gaining at what price? These are the questions that haunt Omar and drive the story till the end—questions that are perhaps not unfamiliar to any migrant.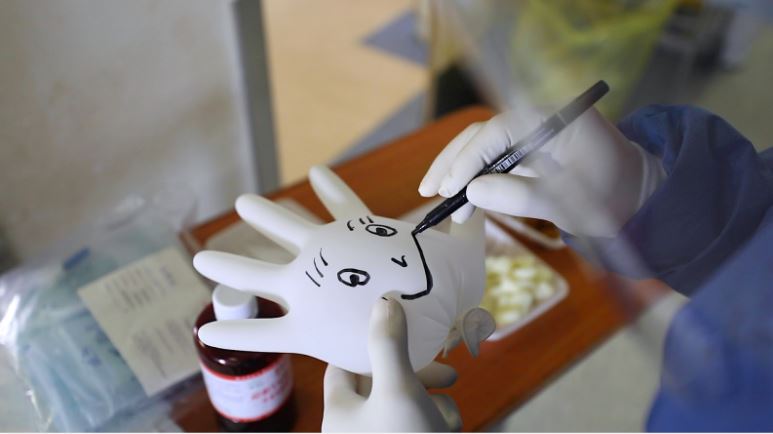 76 Days: A nervy tale of the pandemic
It seems like a scene from another planet. A woman wearing a hazmat suit is running down  a hospital corridor, wailing. We can't see her face. We can only hear the sobbing and crying. This heart-wrenching scene inside a Wuhan hospital is just the beginning of the film. 76 Days, a raw, courageous, and intimate documentary by Hao Wu, Weixi Chen, and an anonymous filmmaker, captures the struggles and human resilience in the battle to survive the pandemic. 
76 Days is set in the early days of the COVID-19 outbreak in Wuhan, China. The overwhelming pressure on the hospitals, sick people banging on the hospital door, the exhausted and starving health workers, the crazy crowd outside the hospital—this film is more than nerve-wracking. It's also a story of hope and victory of humanity over the worst crisis.  
76 Days is probably the most relevant film of our time. Due to China's sensitivity regarding the portrayal of the COVID-19 response and as we are approaching the second wave of the pandemic, this documentary attracted a lot of attention from TIFF viewers.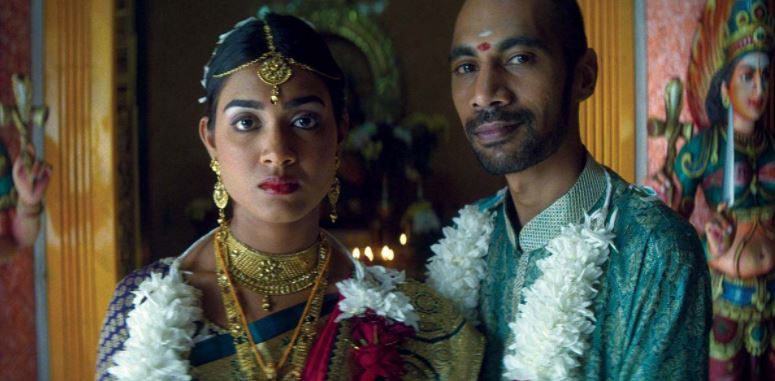 Short Cuts: Aniksha and Strong Son
Other gems from the TIFF 2020 lineup include Aniksha and Strong Son. Aniksha is an enigmatic tale directed by Vincent Toi, a Mauritian-Canadian filmmaker. This short film is about a young Indo-Mauritian woman stuck between tradition and modernity. Thanks to stunning photography and Toi's cryptic storytelling, Aniksha creates a rare spell. 
Strong Son, by the Winnipeg based director of South Asian descent, Ian Bawa, is perhaps a surprising choice in the TIFF official selection. Set in a single location (a gym), with no ambiance or supporting characters, Strong Son deals with a weird father-son relationship. This experimental micro-short film's underlying appeal is certainly in its unique way of dealing with family ties and body image issues.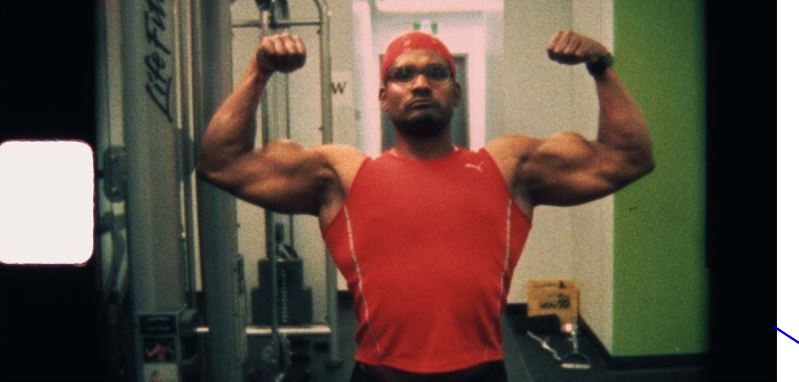 Maybe the crazy crowd around the TIFF Bell Lightbox was absent. Maybe there was no red carpet and no star-gazing. But this year's "no ordinary TIFF" was still a great occasion for cinema lovers in this uncertain time.
Photos courtesy of TIFF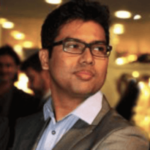 Iqbal H. Chowdhury is a journalist and filmmaker. He has covered major film festivals around the world including Cannes, Berlinale and TIFF. Chowdhury completed his post-graduation degree from Centennial College, Toronto, in Advance TV and Films. Before moving to Canada, he worked for the daily Prothom Alo, the largest newspaper in Bangladesh, for 10 years.