Syed Iqbal, a pioneering Bangladeshi-Canadian visual artist, was longingly waiting for his solo exhibition in Canada last March, then the pandemic struck.  
"Everything was confirmed and good to go. All of a sudden the pandemic jolted us like a huge earthquake," said Iqbal. 
The life of an immigrant artist has never been easy in Canada, even more so as the pandemic shutters galleries and enforces social distancing.
Like many, the arts sector has been in turmoil due to the pandemic. The Toronto Arts Council official website reports 25,000 public performances cancelled or postponed, $183 million lost ticket sales, and 20 million fewer audience members. These represent just the anticipated cumulative impacts of COVID-19 cancellations on non-profit arts organizations in Toronto until the end of 2020.  
The future may be worse.
"There's a lot of challenges. First of all, bringing back art buyers and art patrons will be a great challenge. Art exhibition openings and gatherings are also not going to happen very soon," admitted Ali Adil Khan, founder and director of SAGA Foundation and South Asian Gallery of Art (SAGA) based in Toronto. 
Agonies of an immigrant artist 
According to the Canada Council for the Arts, there are 158,100 artists in Canada as of May of 2016. About 13 per cent of them are visual artists like Iqbal and Sharmeen. A report titled A Statistical Profile of Artists in Canada in 2016  stated, 21 per cent of total Canadian artists are immigrants. 
"Building identity as an artist has never been easy for immigrants in Canada. I did my first exhibition in Montreal almost 25 years ago. It was at least 10 times more difficult than doing a show in Bangladesh, my home country," said Iqbal. Iqbal has done 18 solo exhibitions in Canada and abroad so far. His last exhibition titled 'My Broken Mind' took place in Cedar Ridge Gallery, Toronto last November.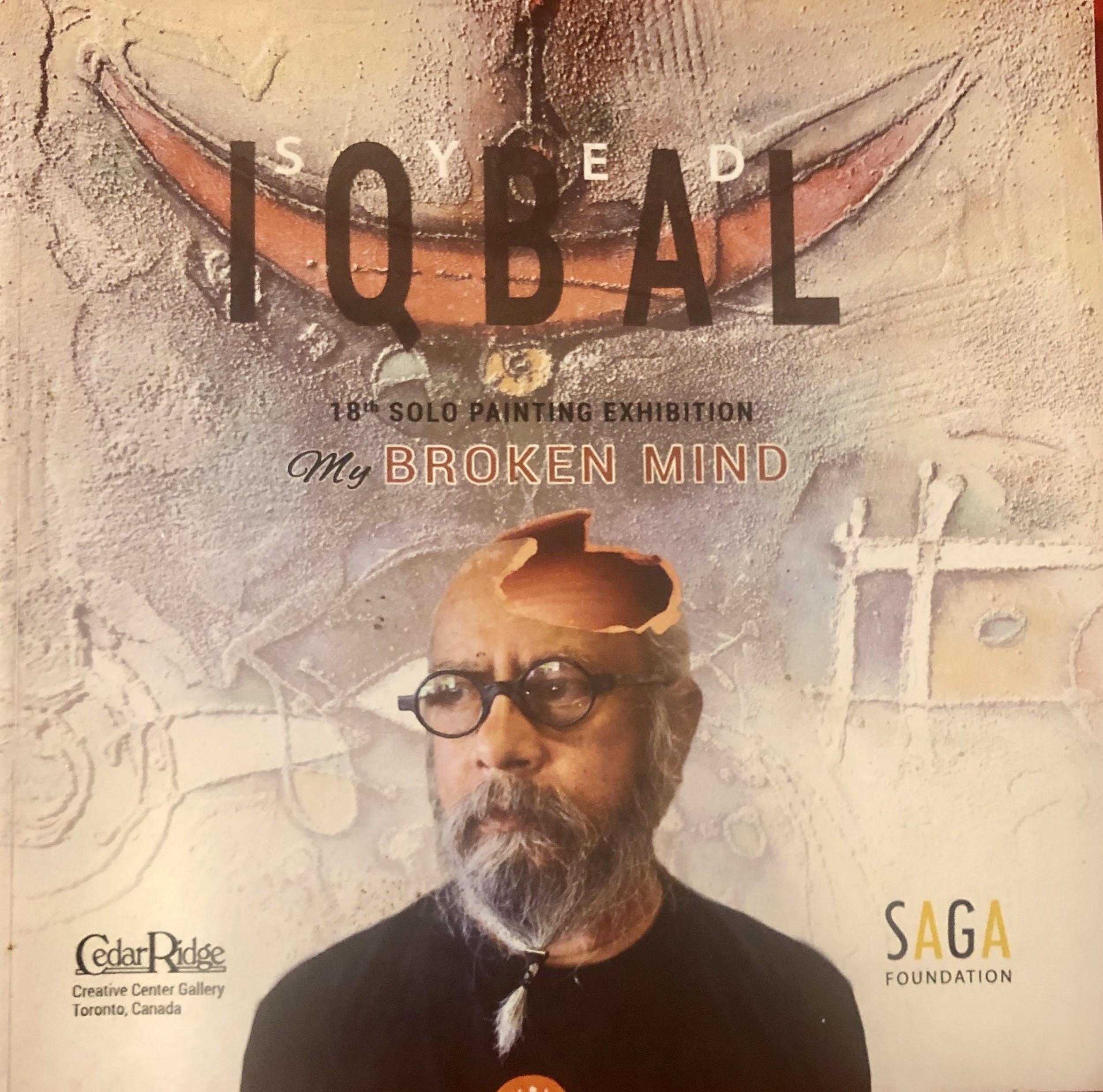 His exhibition 'No Pain, No Gain' (2009) received wide coverage in mainstream Canadian media, including the Toronto Star. For Iqbal, this attention was special for many reasons. Some of his friends had ridiculed him saying Canadian media would never take interest in his work. Iqbal immigrated to Canada in 1994 as a professional artist, landing in Montreal. He aimed for the mainstream from day one, friends who've been here much longer said that would be nearly impossible. It took Iqbal more than a decade to prove them wrong.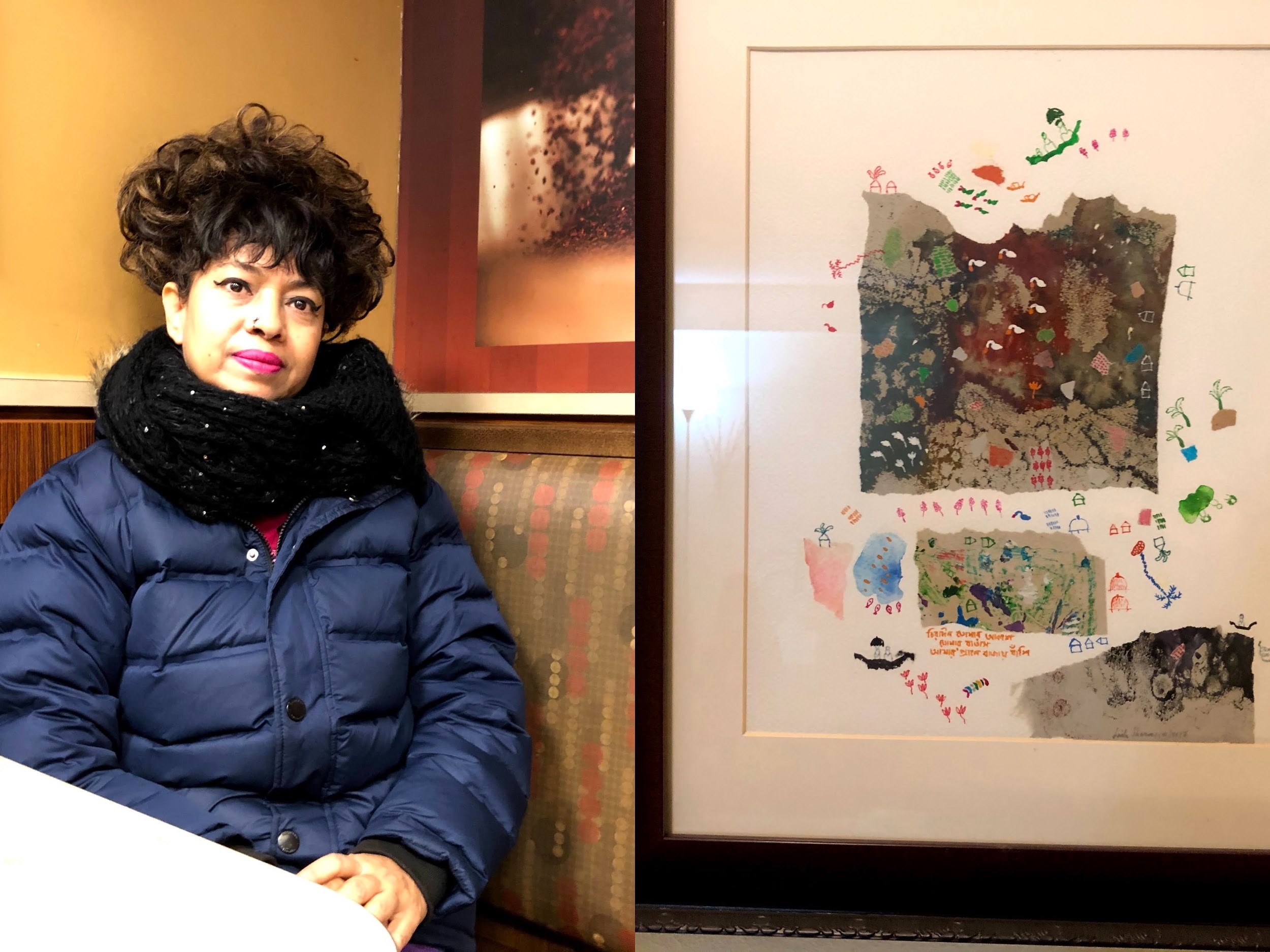 Identity Crisis is Just the Beginning
As a curator and gallery owner, Khan has been working with immigrant artists for more than 18 years. Khan has worked with many newcomers to the country who are trying to find a place in the Canadian arts scene. Apart from Syed Iqbal, he has worked with well known immigrant artists like Panchal Mansaram, Youngo Verma, Tajuddin Ahmed, Amin Rehman, and Tazeen Qayyum.
Khan admits the main struggles of new immigrant artists are creating their own identity and following. Finding studio space and a gallery to show their work comes at a steep price.
"I have personally seen very good and established immigrant artists struggle for survival. They end up doing part-time jobs to support their families. The application for grants process from the arts councils is too complex and lengthy for new immigrants to apply and benefit from it."
Iqbal echoed these concerns."There are no reliable government institutions where new immigrant artists can get guidance and help. The immigrant artists are very often ignored by established galleries." 
Artist Laila Sharmeen, another Toronto-based prominent artist from Bangladesh, suggests that like other newcomers the first major obstacle is adapting to a new culture. "A new immigrant always suffers from a sense of uprootedness, a sense of being misplaced."
With 11 solo exhibitions internationally, Sharmeen still thinks it's difficult to survive in Canada as an artist.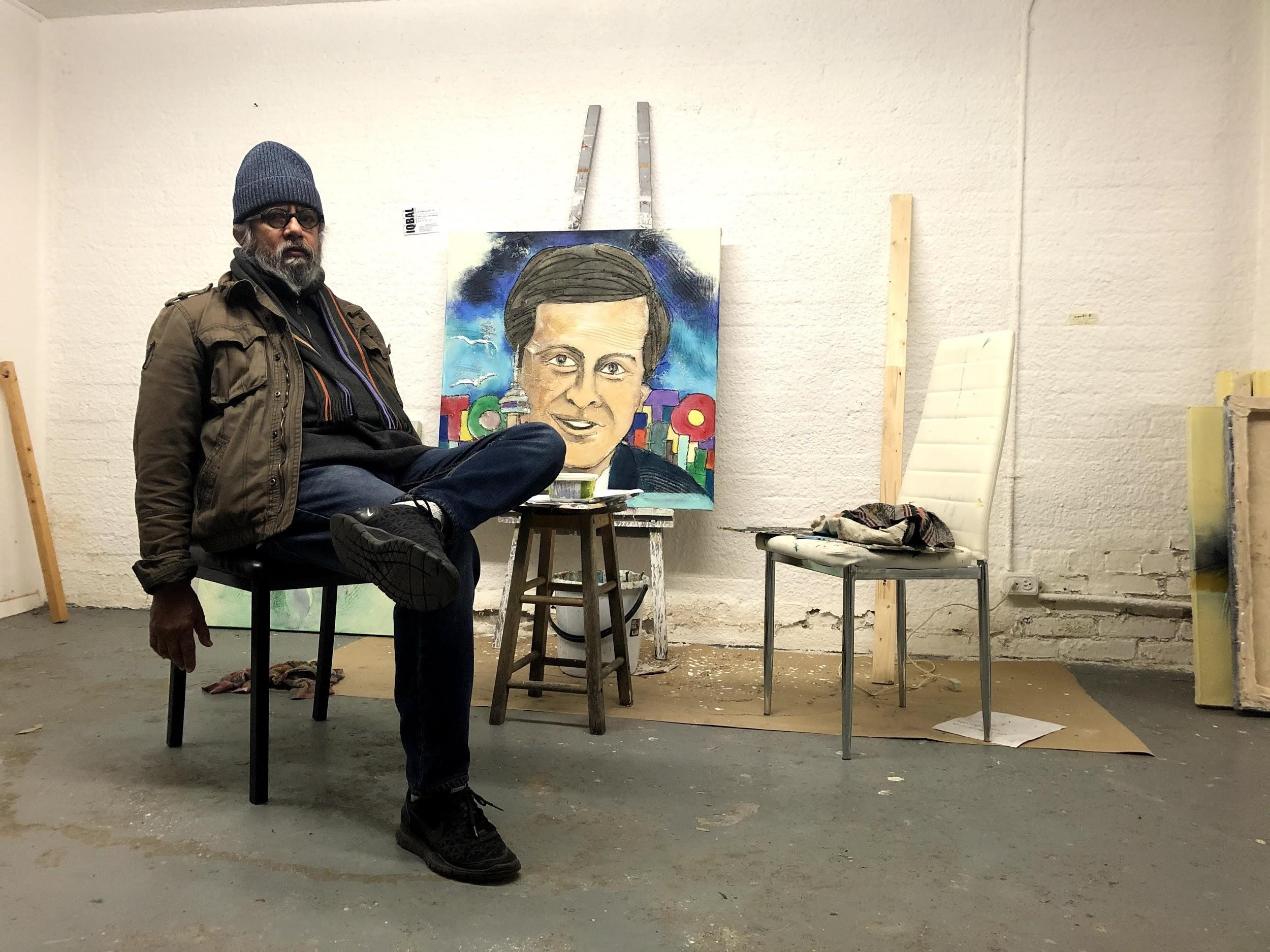 Not Losing Hope
The pandemic, though, is also a time to get creativity going. Sharmeen says, "My almost coluorless canvas is now very colorful, joyous, and celebratory. COVID-19 has added a new dimension to my work." Iqbal also sees this time as a good time for creative folk. 
But for art curators like Khan, it's all about embracing the new normal. There will likely be more one-on-one visits to art studios by collectors and curators. The public art galleries and museums have to re-think their exhibition calendars, space and plans to welcome half their visitors to allow for social distancing. Virtual exhibitions and social media will play a bigger role.
"I don't know the future of my artistic career. I don't know when everything is going to be okay. But, I don't want to lose hope. I have to keep going," said Iqbal.
Photos by Iqbal Chowdhury.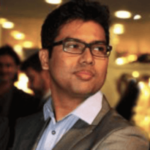 Iqbal H. Chowdhury is a journalist and filmmaker. He has covered major film festivals around the world including Cannes, Berlinale and TIFF. Chowdhury completed his post-graduation degree from Centennial College, Toronto, in Advance TV and Films. Before moving to Canada, he worked for the daily Prothom Alo, the largest newspaper in Bangladesh, for 10 years.