Resources, which premiered at the 22nd International Environmental Film Festival from Oct. 14-24, opens with a long, static shot of a barren field. It ends with the same, long, pensive shot. 
The idea, directors Hubert Caron-Guay and Serge-Olivier Rondeau explained to New Canadian Media through an email, as they were traveling at the time, was to draw parallels between the way "the meatpacking industry is draining the landscapes" with the way it exploits all living things, including human labour.
"For us, these shots are an image of the effect this industrial chain of production has on everything it assimilates," the email states, both "human and non-human." 
Resources, which took the directors three years to make, follows a group of asylum seekers, mainly from Latin America, working in the Quebec meat industry. The thought-provoking film questions the way both industry and the Canadian government turn people in desperate means seeking refuge into production machines.
"What has probably shaken us the most is how they were de-qualified in series and then, how their choices were reduced to only one option: joining the rank of the meat industry workforce," the directors wrote in the email. 
"Regardless of their education or experience, not speaking French or not having status in Canada were good reasons not to recognize their skills and turn them into 'unskilled workers.'" 
Deena Ladd, executive director of the Migrant Workers Centre, says the system is designed to exploit migrant workers, who are "overrepresented" in jobs considered essential but that Canadians don't want to do. 
Ladd says permanent residence upon arrival for all refugees, asylum seekers and migrant workers is needed — "otherwise, migrant workers will continue to be used as expendable, flexible, cheap sources of labour." 
'A state of precarity'
The filmmakers had, in fact, been researching the working conditions of temporary migrant workers when they found out the meat industry had stopped hiring them precisely because they could now "find their labour force in the asylum seekers influx that was coming to Canada." 
According to them, the government even changed immigration laws in 2019 to "allow work permits to be issued to asylum seekers" waiting for a hearing about their case. 
"We observed this new situation unfold alongside the newly arrived asylum seekers who have involuntarily become the new human resource pool for the meat packing industry," they wrote.
As they followed the asylum seekers through their journey, the directors "were struck" by the way the "meat industry's standardized mass production processes" not only transform the landscape but permeate the lives of all living beings that come within its reach. As such, they say, they approached the film through a "multi-species perspective."
"We therefore focused on both the human and non-human 'resources' of the meat industry, the farmers, factory workers, animals and plants, only to discover one overarching theme in their individual and collective experiences: a state of precarity."
Challenges
The three years it took to make the film, say the directors, were full of challenges, particularly "resistance from the meat industry and asylum claim bureaucratic process." 
What helped, they say, is that they were "both directors and technicians during the shooting," which took them about a year. Because they were the only two involved and doing everything, it made it easier to gain the trust of the people they met.
The directors are aware that, ultimately, for many asylum seekers escaping much worse situations, they stand to "benefit from this work opportunity," including the possibility to reunite with families.
But this comparative benefit of being able to work, even if while being exploited, comes at a high price, namely the revictimization of people already escaping troubling situations.
"We have to keep in mind that…some of them are affected by profound trauma. Not everyone is ready for work. Some of them have other issues to deal with," Caron-Guay and Serge-Olivier Rondeau wrote. 
The directors say it's important to clarify that any notion that asylum seekers' applications are processed faster the more they work is a "false rumour."
"It's another way to tell them that they need 'to be engaged' in society to help their cases, which is not how the asylum claim system is supposed to work," they wrote.
Permanent status
In the film, Cesar, who arrives in Montreal by plane, is interrogated and detained because of his tattoos, which potentially linked him to criminal gangs in Central America. The segment, the directors said, was about showing the "racial and cultural profiling structure" are thrown into.
"Most of them lived by fear, avoiding situations that could potentially or falsely ruin their chances to obtain their refugee status. We felt this mental load is a way to express how fear of being deported keeps them restrained."
Chris Ramsaroop, an organizer of Justicia for Migrant Workers, insists that's why permanent status upon arrival is "critical" — to ensure neither unscrupulous bosses nor bureaucrats use "immigration status to subordinate and dehumanize migrants, while ensuring that all workers, irrespective of status, are able to exert their rights in the workplace without fear of reprisals."
For the Canadian audience, the film will be presented at Rencontres Internationales du Documentaire de Montréal both in theatre and online from Nov. 10 – 25. The film will also be screened at the International Documentary Film Festival Amsterdam from Nov. 17 – 28.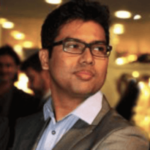 Iqbal H. Chowdhury is a journalist and filmmaker. He has covered major film festivals around the world including Cannes, Berlinale and TIFF. Chowdhury completed his post-graduation degree from Centennial College, Toronto, in Advance TV and Films. Before moving to Canada, he worked for the daily Prothom Alo, the largest newspaper in Bangladesh, for 10 years.