In a Canadian first, one of the country's largest banks has announced a scholarship program to increase the number of students pursuing a career in the legal profession with the intent to become advocates for anti-racism.
Scholarship recipients for the Scotiabank Program for Law Students will be selected based on several factors including their "demonstrated experience in anti-racism advocacy and a clear articulation of how they will leverage their legal careers to tackle systemic discrimination," the bank said in its press release.
Participating law schools are: University of Alberta, University of Victoria, McGill University, University of Windsor, the Schulich School of Law at Dalhousie University and Osgoode Hall Law School at York University.
"Like banking, the legal profession benefits enormously from the diverse perspectives of its members," Brian Porter, President and CEO of Scotiabank, said as quoted in the press release. "The Scotiabank Program for Law Students endeavors to give the next generation of legal professionals a stronger voice and presence in furthering the fight against racial discrimination. We are confident that this first-in-Canada program will help create positive and lasting change for the benefit of all Canadians."
The Scotiabank Program for Law Students will enable each affiliated university to award one student per year a $10,000 scholarship renewable annually for the duration of their three-year degree. Each scholarship recipient will have the opportunity to meet with Scotiabank executives and members of the legal community, and select participants will be offered an internship opportunity at either Scotiabank, a law firm, or another legal advocacy organization.
A total of $540,000 in scholarship funds will be awarded to 18 students throughout the duration of the program.
In addition to the scholarship program, Scotiabank has also committed $60,000 over the next three years in support of Black Future Lawyers (BFL); a collaboration between the University of Toronto Faculty of Law, Black Law Students Association and members of the Black legal community.
B.C. sees a slow shift
The Law Society of British Columbia in a report on the demographics of the legal profession in the province said that between 2013 and 2019 there was an increase in the percentage of B.C. lawyers who identify with one of four diverse groups (Indigenous, visible minority, sexual orientation and identity, and persons with a disability).
The largest shift can be seen in the growing percentage of lawyers who identify as a visible minority, person of colour or come from a racialized background, the society said.
"While these are positive developments, the legal profession in B.C. still has a ways to go to reflect the diversity of the communities in which they live and work," the report reads. "While just over 4.6 per cent of B.C.'s population is Indigenous (First Nations, Metis, or Inuit), Indigenous lawyers comprise  only 2.7 per cent of the B.C. bar."
"As encouraging as the increasing number of lawyers who identify as visible minorities, persons of colour, or racialized may be, in a province where visible minorities make up 28.8 per cent of the population, individuals from these same communities comprise only 16.15 per cent of the B.C. bar," the society's analysis of its membership showed.
The Canadian Bar Association (CBA) is also calling on the federal government to appoint more Black, Indigenous, and People of Colour candidates to the Supreme Court and other federal judicial positions.
"We have long called on the government of Canada to make judicial appointments that reflect the diversity of the Canadian population, and to consider membership in equality-seeking racial groups one of the many factors in the assessment of judicial candidates," wrote CBA President Brad Regehr in a letter to Prime Minister Justin Trudeau.
The letter admitted that the government modified the federal appointment system in 2016 to increase the diversity of judicial appointments, and started gathering and publishing self-identification data.
"However, we are concerned that these commitments and changes have not resulted in an appreciably more diverse judiciary to date," Regehr wrote. "Between 2016 and 2019, only three per cent of federal judicial appointees self-identified as Indigenous. With no race-disaggregated data, we do not know how many federal judicial appointees identified as Black, but only eight per cent identified as visible minorities."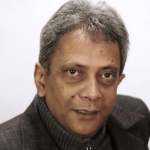 A multiple-award winning journalist, Fabian Dawson is an internationally acclaimed author, filmmaker and media expert. His work over the last four decades spans the globe and he also serves as a consultant/strategic advisor to a variety of international companies. As deputy editor-in-chief of The Province, part of the Postmedia chain, Dawson led initiatives within a special publications group to provide directed content for a variety of organisations. He was named the 2019 recipient of the Bruce Hutchison Lifetime Achievement Award at Jack Webster Awards. Dawson has been invited by the governments of India, Malaysia, Taiwan, China, Hong Kong and the United States to act as a media observer/advisor on a variety of Asian-Canada issues. Dawson, now operates FD Media, which specializes in harnessing editorial assets to revenue generating opportunities.