While a big wedding ceremony may be impossible during the pandemic, tying the knot need not be — thanks to technology. Undeterred by distance and travel restrictions, people continue to find partners and get married, as the rising popularity of online matrimony platforms attests to. 
On his wedding day, Alauzzaman was most anxious about the Wi-Fi connection on his phone. He had secured special permission to hold the ceremony in a mosque in Montreal and was dressed in a white sherwani and a traditional turban. The wedding party consisted of three people — the groom, the marriage registrar and a friend. The bride was at her home in Dhaka, Bangladesh. Even though the connection got interrupted a few times, the ceremony was completed within an hour. The couple got married on Dec. 23, 2020, via a Zoom call, having met earlier that month through an online matrimony group. 
Finding a life partner online
This was nothing like a typical South Asian wedding with hundreds of guests, and the party continuing for three to seven days. But Alauzzaman, a Bangladeshi migrant in Canada, was not disappointed. 
"I am just happy to find my life partner during this pandemic," he says. He posted his profile on a Facebook group named "BCCB Matrimonial: Heavenly Match" (targeted to Bangladeshi-Canadians and Canadian-Bangladeshis) on Dec. 7, hoping to marry someone who was already in Canada, and started getting responses immediately. His now wife, Farhana*, was in Bangladesh, but after talking with each other online, they decided to move forward with a marriage proposal. 
"Similar COVID safety measures were taken on the bride's part," Alauzzaman says. "They live in Dhaka, Bangladesh. Her family first wanted to book a conference hall. Dhaka was not under lockdown, but, considering the risk, they decided to arrange the program at their home with only a few family members present."  
Alauzzaman and Farhana are both over 50 and have both been married before. Their children from the previous marriages are adults. "I am a religious person and she is too," he says.
"Our goals and dreams are similar. I haven't really investigated before marriage. I felt like I could trust her. Our children and family members are happy for us." 
Farhana is yet to join Alauzzaman in Canada. Although the wedding took place less than a month from their first acquaintance, the couple may have to wait much longer to unite, as spousal visa applications are getting delayed due to the pandemic.
Online matrimony surges during the pandemic
Matrimonial sites were getting popular within the immigrant community even before COVID-19 because they made it easier to connect with people back home, but the pandemic caused a spike in interest. Rimon Mahmud and Shaima Hassan, a Bangladeshi Canadian couple, founded the BCCB Matrimonial: Heavenly Match Facebook group in 2017. 
"This group was primarily for Bangladeshi immigrants in Canada," Mahmud says. "Now we are adding members from all over the world. Since the pandemic, we are seeing a rise in engagement and membership. This is a completely free platform and will remain so."
Currently, the group has about 77,000 members. In March 2020, just before the pandemic, there were about 20,000, Mahmud recalls. About 500 new members join every day. The admin panel consists of 35 people, who work in shifts so that they can monitor the group 24/7. 
"We wanted to create a platform that creates the connection between the seekers. We chose to facilitate the most sacred bond between two human beings," Mahmud says. 
Hassan thinks the people on the platform know what they want. "They are empowered to make a decision. They know how to use this platform to their own benefit," she adds.
Life goes on, even if we are in the middle of a pandemic. The founders feel contended that the platform is connecting people during this difficult time. "Although we do not monitor the meetings or wedding ceremonies, we are constantly trying to make them aware about COVID safety and taking precaution," Mahmud stresses.
The success couple
Zohra Noor and Riyadul Amin Arman were introduced through BCCB Matrimonial in 2017. Noor was living in Toronto; Arman was in Newfoundland and Labrador. After talking online for a few months, they decided to meet. Arman was on his way to a conference in Alberta, and they met at the airport for two hours. 
"It was not love at first sight," Noor says. "But I just knew I can move to the next step with him. We both were engineers, we both had similar values."
They married in January 2018, and their son was born in March 2019. 
"We are kind of known as the BCCB success couple," Noor says, laughing. "I think we just met through this platform. We did our own research. We asked each other the right questions, we had to make our own decision."
Not without peril
While online platforms are making connectivity easier, they come with risks, too. Many users complained about being harassed, falling prey to fraud or scams. Some face body-shaming comments or bullying. 
"We have a zero-tolerance policy for such cases," Mahmud says. "The group has a strict set of rules. Anyone who does not abide by the rules may be banned or removed."
The team is also working on raising awareness about online safety, how to present biodata, how to check information about a potential match, and many other aspects related to marriage and relationships. "We conduct live sessions; the admins are there to give support through direct messages," Mahmud says. "It is not possible for us to check every member, but we remain vigilant." 
*Name changed for privacy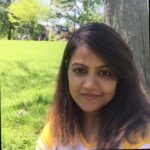 Ruhina Taskin has worked in both communications and journalism for more than five years. She has a Master's degree in Human Rights from Goldsmiths, University of London and is now based in Toronto.