Hussin Masaud, originally from Iraq, has resided in Canada for over 26 years. A father of three, he attests to having Registered Education Savings Plans (RESPs) for all of his kids, who are 14, 11 and nine.
"It is important to have funds for their future education," says Masaud, a supervisor for a clothing company.
For many new immigrants, moving to Canada comes with the hope of starting a new life filled with dreams of a better future for their children.
One of the ways parents can save for their child's post-secondary education is by opening up an RESP, which is an education savings account that is registered with the government of Canada.
Financial institutions (banks or credit unions), certified financial planners and group plan dealers all offer RESP options to their clients.
Masaud opened accounts for his kids with Knowledge First Financial (KFF) after a friend of his told him about the organization.
According to Masaud, it was relatively easy for him to open the accounts as a KFF representative came to his home and explained the whole process to him, which enabled him to proceed forward.
Difficulties of saving
Not all parents are able to maintain an RESP for their children, however.
Haadi Al-Jawaad (whose name has been changed for privacy reasons) moved from Iraq to Canada in 1991 and worked in the construction business for a long time before retiring.
In 1992, he opened up RESPs for his five children with the Royal Bank of Canada and used to make monthly contributions. Unfortunately, after two years he had to close the accounts.
"I regret it, but the circumstances didn't allow me to continue," he explains in an e-mail to New Canadian Media. "I needed the money for my business. However, I wish I had [strove] to keep the accounts even if I made small contributions."
Al-Jawaad adds that an RESP is crucial as, "It gives importance to the children's education and makes them strive towards their education. It's also a saving account so money is being saved for the benefit of the family as a whole."
"I regret it, but the circumstances didn't allow me to continue."
His five children grew up and all of them had to take yearly Ontario Student Assistance Program (OSAP) loans in order to pay for their education.
Two of his sons ended up going to college, two daughters attended university and one son did one year of university before taking private courses. Al-Jawaad's children all had to find part-time jobs in order to pay for their loans as well as cover their own personal expenses.
Many families like Al-Jawaad's may miss out on opportunities like the RESP due to financial struggles when trying to fulfill family expenses of food, shelter and clothing.
For low-income families, however, it's possible to get up to $2,000 via the Canada Learning Bond for a child's education just by opening an RESP — before even contributing any money toward it.
Misunderstandings of RESPs and Islam
There is often a lack of information or misinformation that prevents people from investing in RESPs.
Professor Imam Syed B. Soharwardy is president of the Calgary-based Islamic Supreme Council of Canada, which has chapters across Canada and caters to over 10,000 members ranging from South Asian, Arab and African heritage.
Soharwardy mentions that many imams – religious leaders of mosques – are misinformed about RESPs and need to be educated about them.
He mentions that many Muslims think RESPs are prohibited because of "Riba," an Islamic term for interest charged on loans, which is not permissible in Islam.
He says that the RESP is in fact "Halal" — meaning legal — and people should take part in them.
"It is our right to receive benefits provided by the Canadian government as we are also paying taxes in this country," he states.
He adds, "We should take part in [RESPs], but we must know how to invest in them."
He says that the RESP is in fact "Halal."
Atta Hussain, a trustee of Al-Hussain Foundation in Markham, Ont., which serves thousands of people from the Middle Eastern community in the Greater Toronto Area (GTA), as well as the India-Pakistan region, mentions that his centre does not promote RESPs only due to a lack of staff and resources. He hopes in the future to be able to spread awareness of RESPs amongst his congregation.
According to Soharwardy, RESPs must be chosen carefully when coupled with other investments in order to ensure the decision is in line with Islam. For example, a person should choose an RESP with mutual funds, but not one with Guaranteed Investment Certificates (GICs) because these deal with interest, which is not permissible in Islam.
With more understanding of people's religious and cultural make ups, it would be possible for even more people to take advantage of RESPs for their children including those from the Arab Canadian community.
Anver Jaffer, a sales representative with Canadian Scholarship Trust Plan (CST) Consultants (a non-profit foundation) for over 18 years, emphasizes the importance of this.
"It is never too early to start saving for a child's future as post-secondary education will help children to succeed."
---
Journalist Priya Ramanujam mentored the writer of this article, through the New Canadian Media mentorship program.
This is the fourth in a five-part education series (click for part one, part two and part three) on New Canadian Media looking at the experiences of different families with saving for education in Canada. November is Financial Literacy month across Canada and November 15 – 21 is Education Savings Week.  
Visit SmartSAVER.org to learn more about Registered Education Savings Plans (RESP) and to start an RESP with your choice of six major banks and credit unions. RESP information is available in 16 languages. Apply online between Nov. 1 and Dec. 31, 2015 and you will automatically be entered to win one of nine $1,000 weekly prizes! Learn more here.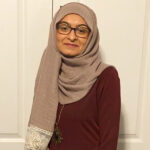 Sukaina Jaffer holds a Master's degree in International Journalism. As a freelance journalist, she has written for New Canadian Media, The Guardian, Guardian Unlimited and The Independent.