Against the backdrop of the COVID-19 pandemic, Sharmina Nasrin, a Bangladeshi immigrant in Toronto, took in a stray cat despite the unknown health risks. 
April was tough for all Ontarians. The number of COVID-19 patients in Canada was increasing at a deadly rate. Looming financial difficulties, uncertainty, and fear of getting infected made the situation worse. At that time Nasrin's friend told her about a rescued stray cat seeking shelter.
"She looked at me, I saw something in her big deep-greenish eyes. It looked like she was embarrassed. Embarrassed for her helplessness. Embarrassed because she had nowhere to go. Embarrassed because I had to drive for an hour to take her home during the emergency," said Nasrin, describing her first impression of the cat, Jojo.
The most common pet in Canada
According to a CBC report last September, 17,000 feral (wild) cats were roaming the streets of Toronto. The fact came from an analysis from the Toronto Humane Society (THS). It is hard to estimate the number of stray cats as the difference between feral and stray cats is not always very clear in the statistics. Canadian Cat Association was established in 1960 and to date, they have over 190,000 individual cats registered. According to a report published by The Canadian Federation of Humane Societies, In 2017, there were about 9.3 million owned cats in Canada, making them the most common pets. The Canadian Federation of Humane Societies also reported there were more than 82,000 cats taken into Canadian shelters in 2015. But there are still so many who are strays or homeless like Jojo.  
Nasrin took Jojo home but still was a little anxious. She had previous experiences with pets back in her home country, Bangladesh. She used to own cats, turtles, and birds in her home country, but it was her first experience with a Canadian cat. She searched online for cat food, did all the initial research, and made her home ready for the newcomer. 
Meeting Jojo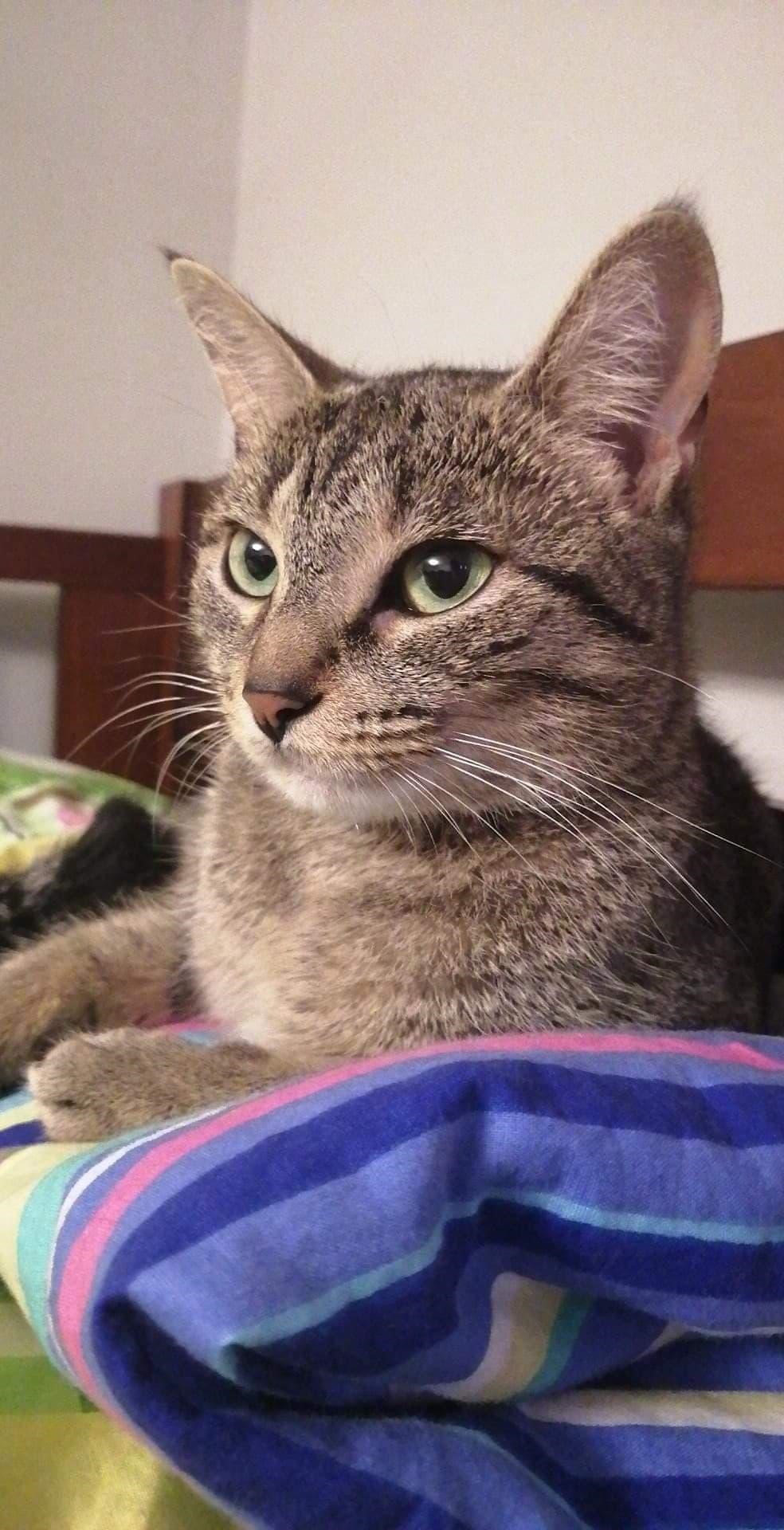 Nasrin stated that she was eager to help the cat, and made her decision despite the unknown health risks. 
Nasrin admits she was hesitating for a while. Everyone she talked to had advised her to avoid doing this including her husband Shaiful. Scientists are still not sure whether a cat can spread coronavirus. A lab experiment suggests that cats can spread coronavirus to other cats without any of them ever having symptoms. 
Nasrin knew the grey areas of scientific research. But she decided to take the risk. 
Upon meeting the cat, Nasrin was surprised to find that Jojo was not a kitten, but a mother whose kittens were given away.
"To my knowledge, the shelter homes were not taking new animals because they were overloaded. Yes, I was hesitant for a while. Then I thought, I am also a mother. If I don't take her maybe she has to go back to the streets again. That's the last thing I want.'' said Nasrin.
Jojo the furry friend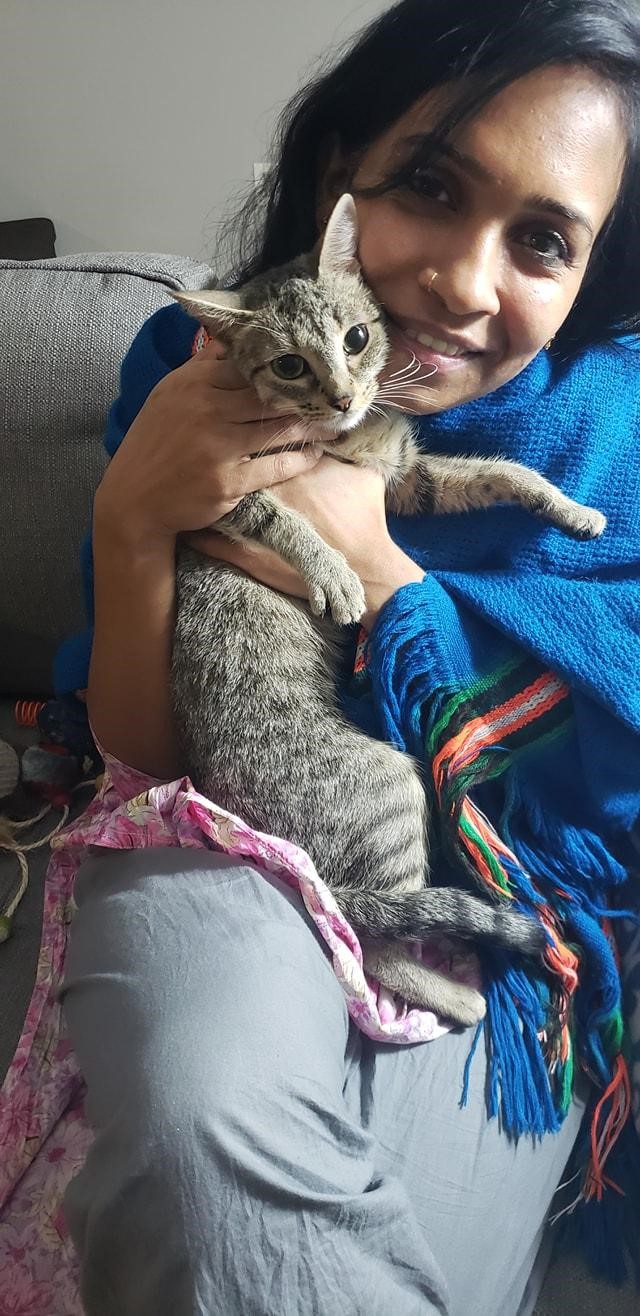 For the first few days, the furry guest was shy. The cat used to hide behind the couch, reluctant to communicate with Safwan, Nasrin's only son. Her daughter Rahina was in Bangladesh at that time. She loved meeting the cat virtually. After a heated debate between the two siblings, the name was finalized as Jojo.
Now Jojo rules their Victoria Park apartment all day. Like all other cats, JoJo loves to sleep in the daytime. Nasrin's daughter Rahina is planning to make TikTok videos with Jojo. Jojo's favorite toys are colorful balls. Her favourite pastime? Chasing the flies. Almost every day she jumps on the glass door-thinking she can catch the pigeons on the sun-shade. The whole family keeps a constant eye on Jojo. Vaccination, blood test, choosing the right anti-insect cream and shampoos. Keeping a pet in Canada is not so easy, but, now the family is ready to do everything to keep Jojo safe and happy. 
Photos and Video Provided by Sharmina Nasrin and Family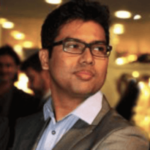 Iqbal H. Chowdhury is a journalist and filmmaker. He has covered major film festivals around the world including Cannes, Berlinale and TIFF. Chowdhury completed his post-graduation degree from Centennial College, Toronto, in Advance TV and Films. Before moving to Canada, he worked for the daily Prothom Alo, the largest newspaper in Bangladesh, for 10 years.