When it comes to addressing racism in the education system, recognition of the influence of a colonial framework of systemic inequality is key, according to educators and advocates.
"Every day, our children, Black students, enter a system that doesn't welcome them, that doesn't value them. And that's purposeful," said equity consultant and co-founder of Parents of Black Children, Charline Grant. 
Grant was speaking at the Racial Justice summit hosted by the Urban Alliance on Race Relations and the Canadian Race Relations Foundation, which took place between Nov. 17 and 18.
"It's not our children's job to put themselves in a curriculum or raise their hands and ask the question, 'Where am I?'"
Beyond Band-aid solutions
One of the obstacles to addressing racism is that we often turn to Band-aid solutions, says Jaclyn Wong, a teacher in the York Region District School Board and program manager of the "Live Well, Take Action" initiative for East Asian youth. She points to one-off professional development for teachers and short-term campaigns focusing on particular racial groups as examples.
"Where are the efforts in sustaining the conversations and impact in addressing racism?" asks Wong. "How can we better integrate short-term plans with the overarching long-term plan of stopping racism?"
According to Omar Zia, educator with the Peel School Board and part of the Muslim Educators Network of Ontario, the absence of the systemic application of these efforts perpetuates teachers' lack of knowledge about racism and its impacts in the classroom and community. 
He says that the lack of support for curricular connections to students' identities can lead to some teachers thinking they don't have to "address student identity or issues of race and racism because it's not in the curriculum guide."
Leora Schaefer, executive director of Facing History and Ourselves Canada and a former classroom teacher, has worked extensively with teachers. She says if they are unaware of their own foundation of learning within faulty systems, teachers can end up perpetuating them. 
In her view, the fear and anxiety teachers feel when tackling issues of systemic racism and white supremacy need to be addressed. 

"How are we really equipping teachers to be brave in their classrooms, and to actually address what we need them to do?" asks Schaefer. 
According to Schaefer, teachers need to be provided with two types of learning spaces: those which assist them to modify the curriculum to bring in stories and voices that were previously excluded, and those which allow them to look at their own identities and biases. She says all of this learning needs to be done within school time.
Pervasive racism
In his 20-year career as an educator, Zia has not found much support for Muslim students in the school system from non-Muslims. 
"We have to be at a certain position before our voices are heard," he says.
"So, I have to ask myself the question — if I never made it to this position [as principal], would Islamophobia ever be on the radar of my Board?"
The traumatic impacts of racism are long lasting, he says, with his daughter still scared to go to the mosque for fear of someone walking in with a machine gun, and his family afraid to go on walks together after the attack on the Muslim family in London, Ontario.
"All of those people who are involved are graduates from our public education system," says Zia. "[Fixing the system] begins in the classroom, begins with every teacher taking on the responsibility to learn about who is in front of them … and how to support those students."
In his view, both students and parents also need to be equipped with knowledge of human rights to be able to stand up for themselves. Many immigrant parents in the Peel Region may come from countries where they don't have a voice, he says, and need support to learn how to advocate for their children. 
Wong says it's crucial that learning about racism is promoted as a lifelong endeavour, and teachers help students develop skills like critical thinking, listening and the ability to speak out so they can continue to do this work beyond the classroom. 
Multi-level accountability
According to Grant, of Parents of Black Children, real change in behaviour or culture cannot happen without accountability. 
"We hold children accountable every single day," she says, "and we're not living what we tell them to do." 
In August 2020, the Parents of Black Children lobbied the Ministry of Education and the Ontario College of Teachers to amend the College's Act to include anti-Black Racism as a professional misconduct.
The Act was subsequently amended in November 2020 to include: "making remarks or engaging in behaviours that expose any person or class of persons to hatred on the basis of a prohibited ground of discrimination under Part I of the regulation under the Human Rights Code."
Grant says this description does not go far enough. Furthermore, rather than mandating boards report educators who violate the Act to the College, it has been left up to boards to discipline their own teachers.
"The school board [is asked] to police themselves, [and] that's not happening," says Grant. "So, families are traumatized by the experience, then they're traumatized fighting to get justice."
Some insurance companies, for instance, treat these cases as accident benefit cases and ask for medical records when families claim emotional harm, she says.
In Grant's view, an independent body is needed to audit the school board. In addition, she says teachers' equity practices need to be evaluated in their performance reviews.
"Everywhere we look, there is an obstacle that was deliberately designed and placed in the way to hurt and harm us. And our children get to feel … that knee on their neck every single day," she says. "Until educators start losing their jobs and their pensions are affected, we will never see change."
---
Editor's note: A previous version of this article wrongly stated the Ontario College of Teachers had amended the Ontario College of Teachers Act. This version has been edited to reflect that the Act was, in fact, amended by the province in November 2020. 
This version has also clarified that the amendments to the Act were made following lobbying from the organization Parents of Black Children.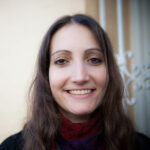 Daniela Cohen is a freelance journalist and writer of South African origin currently based in Vancouver, B.C. Her work has been published in the Canadian Immigrant, The/La Source Newspaper, the African blog, ZEKE magazine, eJewish Philanthropy, and Living Hyphen. Daniela's particular areas of interest are migration, justice, equity, diversity and inclusion. She is also the co-founder of Identity Pages, a youth writing mentorship program.