Vancouver Indigenous Fashion Week returns after a three-year COVID-caused hiatus this month, with this version's theme as rekindling joy in the face of grief.
"I think fashion can be a catalyst for joy," founder and co-producer Jolene Mitton told NCM. "For the Indigenous community, the last two years have been marked by grief. We lost many cherished elders and the gruesome legacy of residential schools saturated everything. It's time to gather and be in person and in good relationships with each other."
Running from Nov. 28 to Dec. 1 at the Queen Elizabeth theatre, Vancouver Indigenous Fashion Week (VIFW) features new collections from 32 designers, 40 vendors/artisans selling handcrafted goods  and musical performances by various artists, including The Wolfpack, Snotty Nose Rez Kids, Soul Shakers, DJ O Show and DJ Kookum. On Dec. 2, the closing event, the Supernatural Kiki Ball, will be held at Performance Works.
Formerly a model in the international fashion industry, Mitton enjoyed what she describes as "the play therapy aspect of modelling," but found the industry shallow. Returning to her home city of Vancouver, Mitton, who is of Plains Cree, French, and Scottish heritage, began working with Indigenous youth in the Urban Butterflies project. Not seeing these youth or their clothing represented in the media inspired her to start Vancouver Indigenous Fashion Week in 2017.
As a continuation of her ongoing mentorship work with Indigenous youth in various settings, Mitton created a mentorship program during the last iteration of VIFW in 2019. The program gives 16 youths an opportunity to interact with Indigenous artists and cultural leaders during the eight-week festival period, and gain wisdom and support on their journey towards fulfilling their dreams.
"How do you know if no one's there to show you the way?" asks Mitton. "So [this program] is hoping to be a fork in the road for some of these kids."
Hands-on industry experience
Participating in the mentorship program has been transformative for Tiana Oostindie, a 26-year-old Métis youth who lives in Vancouver. From her introduction to the show as a guest in 2017, Oostindie has come full circle to participate both as a model and a senior mentee.
She told NCM she has appreciated the opportunity to gain "hands on" experience and a way into the fashion industry while increasing her confidence and building relationships with the community involved. This includes the Wisdom Circle, composed of elders from the Musqueam, Squamish, and Tsleil-Waututh nations. Mitton says these "powerhouse people" have all helped to enhance Indigenous visibility in Vancouver and serve as knowledge keepers, providing a circle of protection around the youth.
Oostindie recounts doing a photo shoot with elders in the Wisdom Circle where she learned about the meaning behind the designs the models were wearing. 
"Vancouver Indigenous Fashion Week has given me purpose and confidence," she says. "And since I'm not from Vancouver, I have met most of my friends through this and we just feel like family now.
"The amount of growth I've had being a part of this has been so great [and] I know that anything I do in my life, I want to positively impact Indigenous communities."
This year, Pam Baker, veteran Squamish / Musgamagw Dzawada'enuxw fashion designer and Mitton's mentor, is co-producing the show. Mitton says it's valuable to have a team which includes different generations and fosters knowledge exchange. "Having that extra mentorship is important," she says. "Mentorship never stops."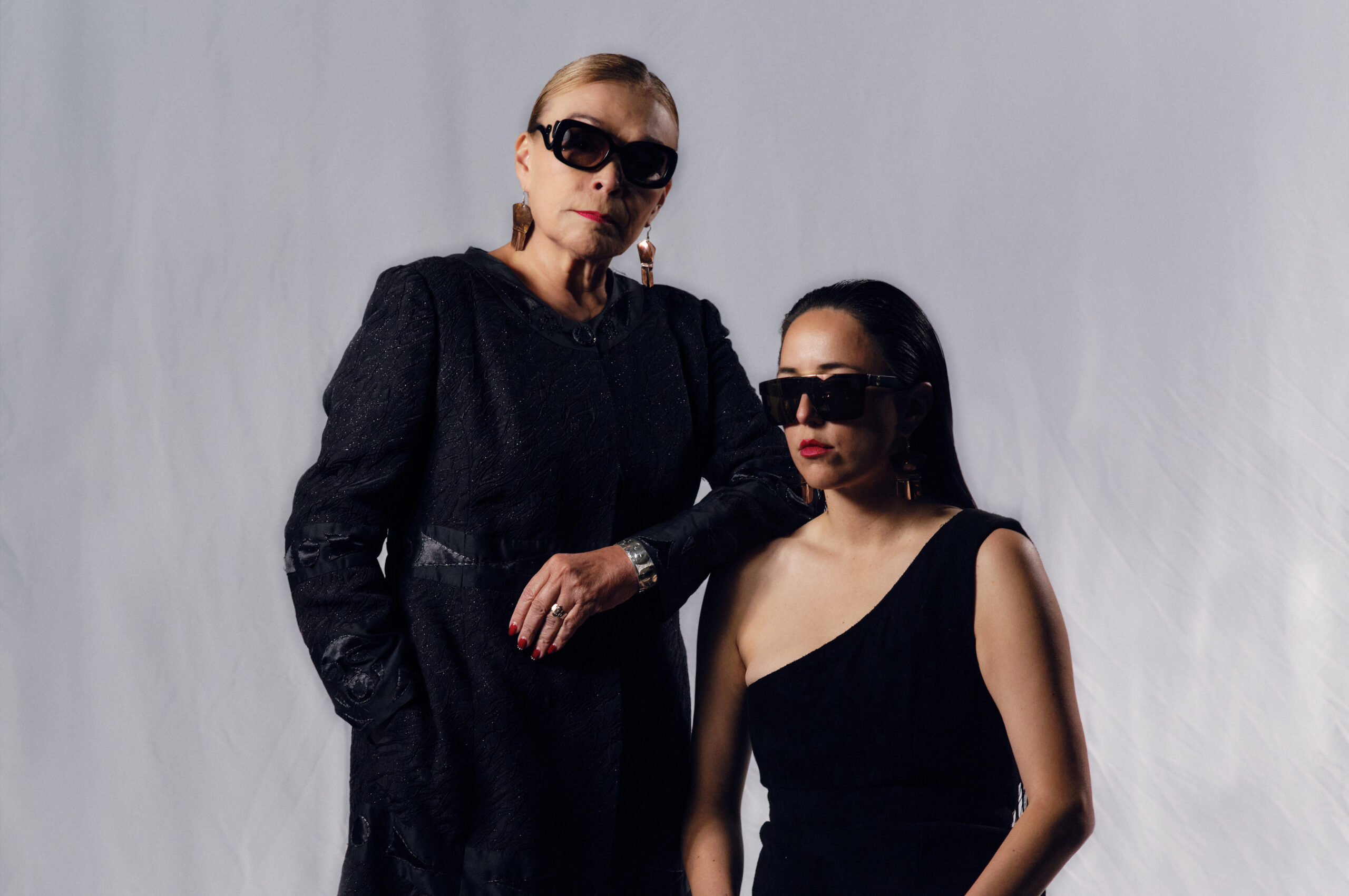 Using fashion to raise awareness
As in previous years, the week opens with the Red Dress Event to honour Missing and Murdered Indigenous Women and Girls (MMIWG) and two-spirit people. Host Lorelei Williams has been involved with VIFW since the beginning. Her dance group, Butterflies in Spirit, composed of family members of MMIWG, performed at the first event. A Skatin and Sts'Ailes First Nations woman from Vancouver, Williams is representing her aunt, Belinda Williams, who has been missing since 1978, and her cousin, Tanya Holyk, who was murdered by serial killer Robert Pickton.
"There are so many women going missing and being found deceased right now. It's just an issue that's not going away," Williams told NCM. "So any kind of awareness around this issue is so important. I don't know of any other fashion shows that really honor Missing and Murdered Indigenous Women and Girls. It's very important because our Indigenous women and girls' lives are at stake."
In the second year of VIFW, Williams wore a huge red cape representing MMIWG2S gifted to her by the designer Morgan Asoyuf, which she recently took to the Vatican to bring this issue to the Pope's attention. She says the photo of her in the cape at VIFW got many social media shares, which helped to raise awareness about the story behind it. In the same way, she says VIFW attracts a different audience which would not attend other Indigenous advocacy events.
For Oostindie, VIFW is an opportunity "to showcase our beauty and what we're doing and creating," in contrast to the "usual negative news" about Indigenous people.
Mitton hopes that VIFW will become a city staple, like Vancouver's jazz festival. "Fashion is an easy way to talk about hard subjects," she says. "It's a way to bring art into space for education for settlers. It's very transformative."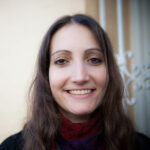 Daniela Cohen is a freelance journalist and writer of South African origin currently based in Vancouver, B.C. Her work has been published in the Canadian Immigrant, The/La Source Newspaper, the African blog, ZEKE magazine, eJewish Philanthropy, and Living Hyphen. Daniela's particular areas of interest are migration, justice, equity, diversity and inclusion. She is also the co-founder of Identity Pages, a youth writing mentorship program.