Seven years after the release of the Truth and Reconciliation Commission's (TRC) Final Report, members of Indigenous groups in Waterloo region say they still fear their children could be removed from their homes and they continue to experience racism, according to a recent report prepared by the Southwest Ontario Aboriginal Health Access Centre (SOAHAC).
Based in London with a branch on Coronation Boulevard in Cambridge, the Indigenous-led health care centre carried out a consultation process with members of 18 Indigenous and non-Indigenous organizations to help guide the development of a new Indigenous Healthy Child Development (IHCD) program designed to address those concerns. 
"It is a very real fear because of the systemic racism and discrimination that still exists within health or education and within many institutions," said Danielle Alcock, primary care lead at SOAHAC. 
Supported in partnership with Region of Waterloo Public Health in collaboration with the Healthy Babies Healthy Children Program (HBHC), the IHCD program is expected to start in June, as Alcock explained in an interview with CambridgeToday.
In a presentation to the region's community and health services committee last week, Charisse Sayer, SOAHAC's Integrated Care manager and the main coordinator of the IHCD program, explained that the new program is "culturally safe, trauma-informed and will provide wrap-around care for Indigenous families with young children in Waterloo Region."
Janet McCreary, manager of Healthy Babies Healthy Children program, stated that the most critical time of human development occurs from before birth until a child is six years of age.
"The support provided to a child during this timeframe provides the foundation for lifelong health. It is the most economical and upstream time to invest in healthy human development," she added while speaking at the committee meeting.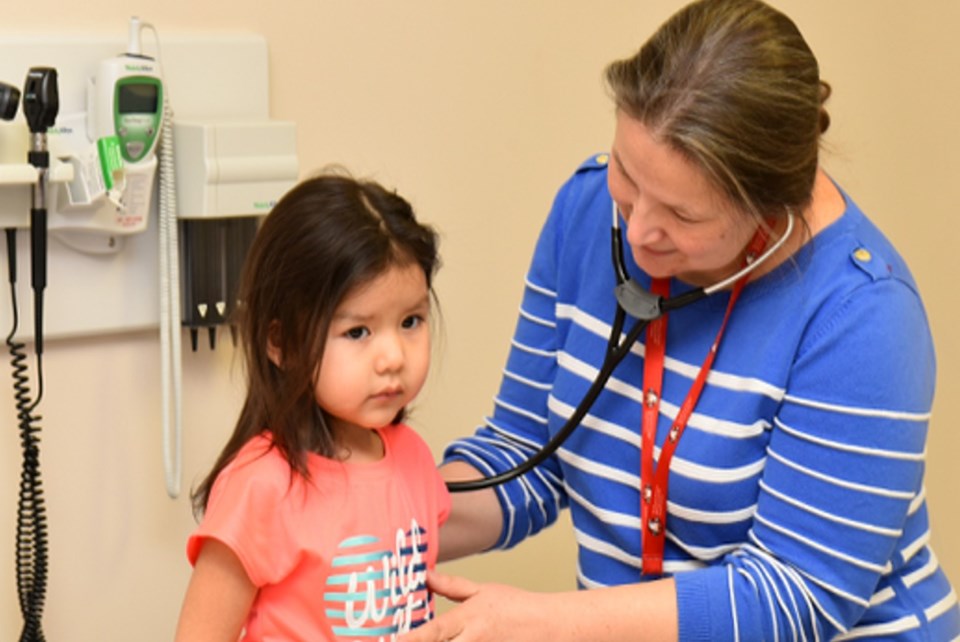 Data from HBHC indicates that in 2022, there were 6,157 births in the region. A total of 4,126 families were screened of which 124 families were considered vulnerable and consented to home visiting.
The IHCD program will offer First Nation, Inuit and Métis families health services centred in Indigenous holistic health.
The new program was developed in support of the TRC call to action No. 5 that asks to develop culturally appropriate parenting programs for Indigenous families.
"For Truth and Reconciliation to be meaningful, municipalities and systems need to first address the 'Truth' and take the necessary actions towards Reconciliation including: Indigenous sovereignty and self-determination; and honouring and respecting Indigenous worldviews, knowledge, traditions, customs, and ceremonies," SOAHAC said.
As an Indigenous person, Alcock stressed that these are the "pillars" for reducing long-standing fears still widespread among Indigenous communities.
Indigenous people "will know that they can walk into a space and not have some of those fears of how you're going to be treated, if you're going to be heard and if you're going to be supported," she said.
IHCD program will be intergenerational
Alcock described the new program as "upstream and preventative." She added that it will work with families based on their specific cultural traditions. 
Some examples of traditions that will be preserved within this program include making moss bags for the newborns or moccasins for babies, as well as naming ceremonies for little ones to receive their traditional names. 
The program "will be evolving based on community needs as well as community input," Alcock added.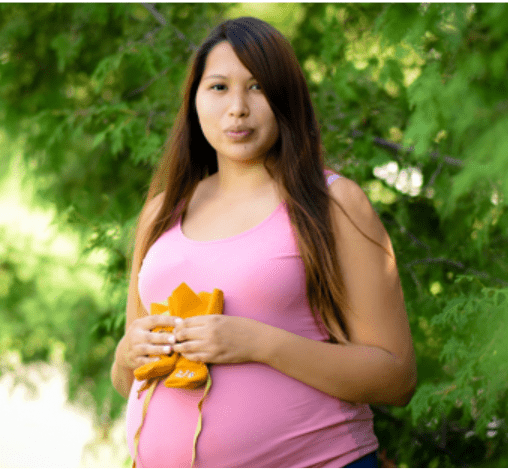 At the same time the program will offer "intergenerational" activities allowing connection between elders, knowledge keepers, and new generations.
Regarding the language barrier in health services for Indigenous peoples, Alcock said that language is an important identity factor, so the program will have Indigenous staff.   
"Language is very important. It is more than just knowing the language and different dialects. It is the teachings, the connection to our ancestors and other generations." 
She added that for "unique" programs like IHCD it is important to be offered by an indigenous community organization that can provide culturally safe care, trauma-informed care and is grounded in a tradition of culture as well as ceremony."
She also mentioned the importance of the trust in the relationship between health service providers and Indigenous families. 
"When we are supporting families we will ensure that we develop trusting relationships with them so that we can support them wherever they are in their journeys as well."
In the next weeks, the name of the new program will be chosen by an Elder or Knowledge Keeper.
Referral to the program will be through HBHC, other programs and self-referral. The program will be evaluated in two years to assess the fulfillment of its objectives
_________________________
This article was originally published on CambridgeToday.ca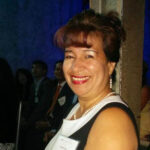 Isabel Inclan has worked as a journalist for more than 20 years, in both Mexico and Canada. She began working as a foreign correspondent in Canada in 1999 for Mexican media. She has been a New Canadian Media contributor since 2018. Her main areas of interest are politics, migration, women, community, and cultural issues. In 2015, Isabel was honoured as one of the "10 most influential Hispanic Canadians." She is a graduate of Masters in Communication and Culture at TMU-York University. She is a member of CAJ and a member of the BEMC´s Advisory Committee.